Novacyt's Two-Hour Coronavirus Test Gains FDA Emergency Use Approval
By HospiMedica International staff writers
Posted on 04 Apr 2020
Novacyt S.A. (Paris, France), a specialist in clinical diagnostics, has secured Emergency Use Authorization from the FDA for its fast and easily transportable COVID-19 test which was developed by Primerdesign, its molecular diagnostics division.
The Novacyt Group is an international diagnostics business generating an increasing portfolio of in vitro and molecular diagnostic tests. Its core strengths lie in diagnostics product development, commercialization, contract design and manufacturing. The company's lead business units comprise of Primerdesign and Lab21 Products, supplying an extensive range of high-quality assays and reagents worldwide. The Group directly serves microbiology, hematology and serology markets as do its global partners, which include major corporates.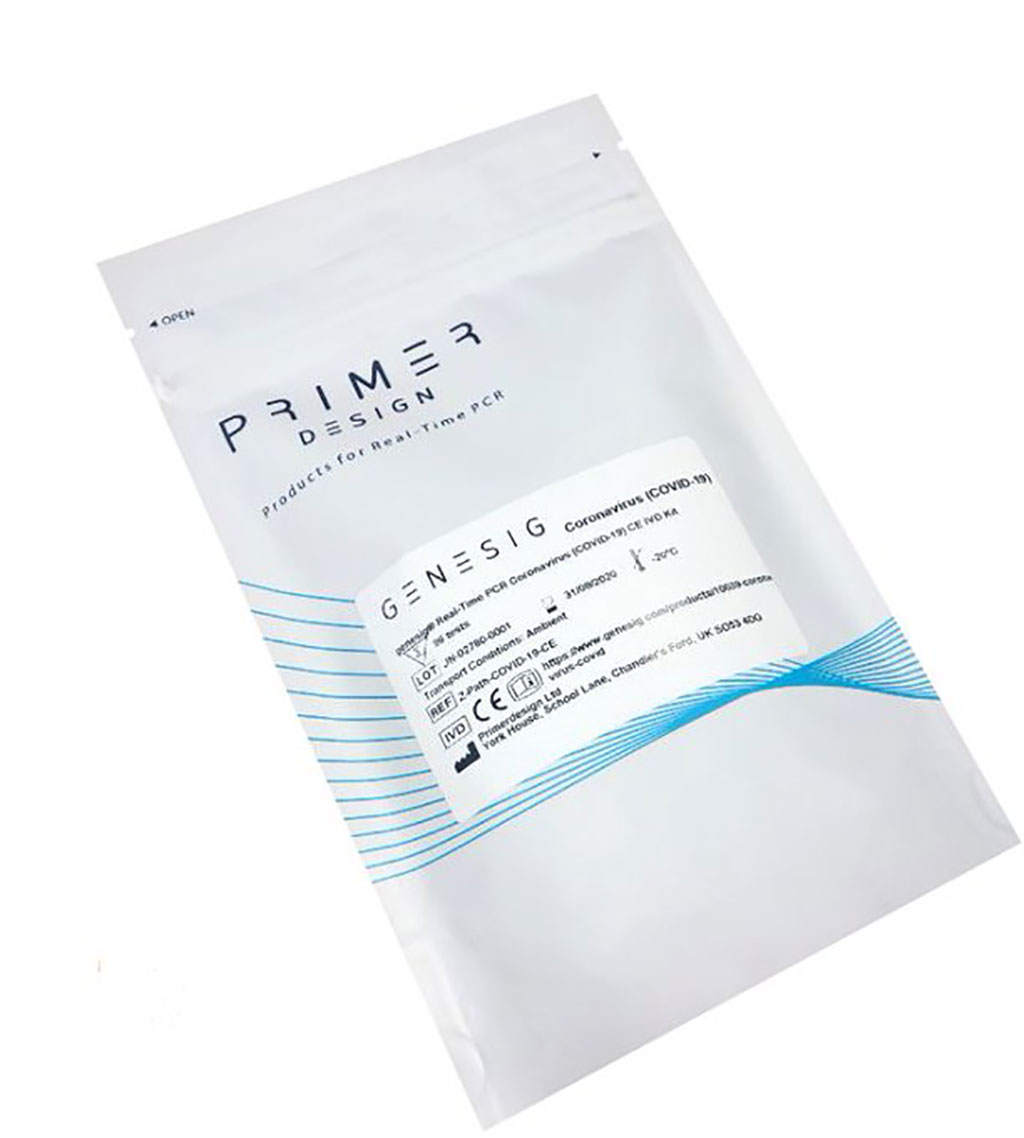 Novacyt's real-time polymerase chain reaction (PCR) COVID-2019 IVD-CE test detects viral genetic material, RNA, collected through a swab test of the nose or throat. The RNA is isolated from the sample and detected using qPCR, which amplifies genetic material. As compared to RNA detection methods used for confirming the virus in patients that takes up to four hours to deliver results and require specialized equipment, Novacyt's test only detects the SARS-CoV-2 virus and produces results in less than two hours. The test is also designed to run on multiple instrument platforms used by clinical laboratories globally, ensuring that it can be used by a large number of clinicians. The company freeze-dries its kit reagents to ensure easy transport and storage, making its test suitable for tropical climates and low-resource settings.
Novacyt's real-time polymerase chain reaction (PCR) COVID-2019 IVD-CE test is validated for use on the GenoXtract automated nucleic acid extraction device and associated extraction kits from Bruker-Hain Diagnostics, the molecular diagnostics products business unit of Bruker Corporation (Billerica, MA, USA). It is also under validation on Bruker's new FluoroCycler XT PCR instrument, allowing Bruker to provide a full solution from automated extraction to result. Novacyt has signed a global distribution agreement for its COVID-19 test with Bruker-Hain Diagnostics.
Additionally, Novacyt has signed an agreement for certain contract manufacturing services with Yourgene Health Plc (Camberley, UK), an international molecular diagnostics group, which will provide support for the production of the COVID-19 diagnostic test.
Related Links:

Novacyt S.A.
Bruker Corporation
Yourgene Health Plc