CureVac Begins Human Trials of Optimized mRNA COVID-19 Vaccine
By HospiMedica International staff writers
Posted on 19 Jun 2020
CureVac AG (Tübingen, Germany) has received regulatory approval from the German and Belgian authorities to initiate Phase 1 clinical trial of its SARS-CoV-2 vaccine candidate.
CureVac, a clinical-stage biopharmaceutical company developing a new class of transformative medicines based on optimized mRNA, has received approval from the German Health Authority Paul-Ehrlich-Institute (PEI) and the Belgian Federal Agency for Medicines and Health Products (FAMHP) to begin the Phase 1 clinical trial for its vaccine program to prevent SARS-CoV-2 infection. The trial will be conducted in Germany and Belgium.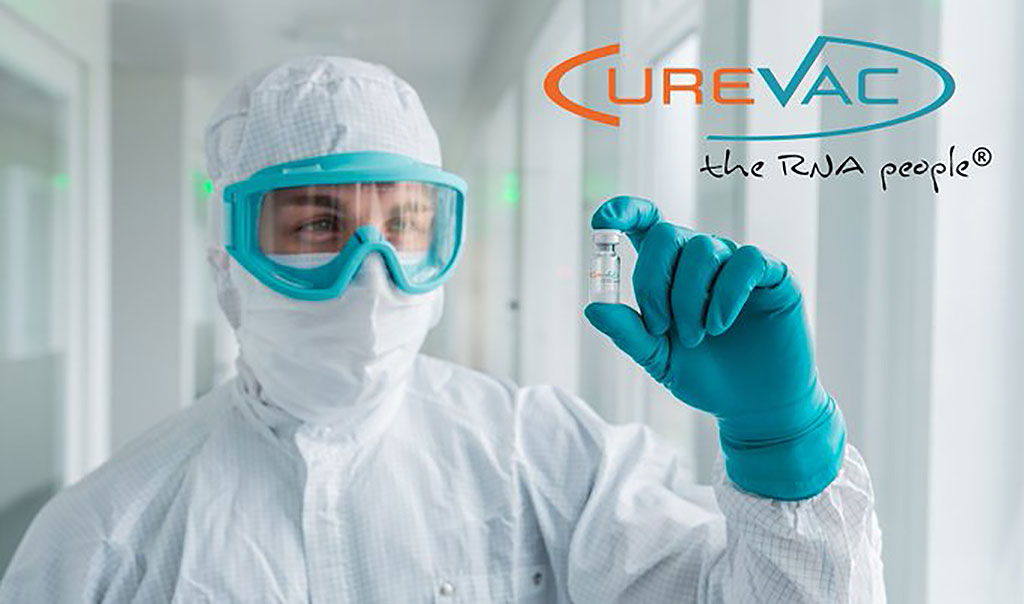 CureVac's vaccine project began in early 2020 and initially focused on characterization of several potential candidates that then led to the selection of the final candidate, termed CVnCoV. This thorough selection process was based on humoral and cellular immunogenicity data, a balanced immune-response as well as speed and capability for large scale manufacturing. CureVac's mRNA vaccine candidate utilizes nucleotides without chemical modifications in the mRNA and is designed to provide a strong and balanced activation of the immune system. The mRNA encodes the full-length spike protein of SARS-CoV-2 and is formulated with lipid nanoparticles (LNP).
The Phase 1 dose escalation clinical trial will include 168 healthy subjects between the ages of 18 to 60 and will target a dose range of 2 µg to 8 µg. The aim is to determine the optimal dose as well as to evaluate the safety and immune profile of the vaccine in humans.
"We are encouraged that we received green light from the regulatory authorities to start the clinical development of our COVID-19 candidate," said acting CEO of CureVac, Dr. Franz-Werner Haas. "During the last few months our team has put a lot of efforts into the preclinical validation of several vaccine candidates to select an optimal construct. We are confident that our early optimization work will provide a safe and effective low dose vaccine. In parallel, we are already producing large quantities of this trial medication under GMP conditions."
"We are convinced that we are on the right track with our SARS-CoV-2 vaccine candidate," said Dr. Mariola Fotin-Mleczek, CureVac Chief Technology Officer. "The data we generated in various animal models indicated that the vaccine candidate induces high virus neutralizing antibody titers compared to sera from patients who recovered from COVID-19 disease. Immune response induced by our vaccine candidate was well balanced and included the generation of spike protein specific T cell responses. We now look forward to confirm these results in humans."
Related Links:

CureVac AG
Other channels