Merivaara Showcases Q-Flow Surgical Light at Arab Health
By HospiMedica International staff writers
Posted on 31 Jan 2017
Merivaara Corp., a Finnish provider of hospital furniture and operating room systems, showcased its new surgical light, Merivaara Q-Flow, a part of the Merivaara Fluent concept, which enhances the usability of operating rooms. In addition to improving the working environment in operating rooms, the Q-Flow surgical light also offers a new way to reduce the risk of infections.
Merivaara focuses on offering integrated solutions and furnishing for operating rooms, day surgery and health clinics, and recovery. Designed and manufactured in Finland, Q-Flow gives superb color rendering, particularly in red and skin shades, which makes it perfect for a variety of surgeries, such as internal or plastic surgery. The Q-Flow provides a very deep column of light and dynamic obstacle compensation in order to reduce shadows. The surgical light also has sterile intuitive controls and displays simple user instructions onto the operating table so the surgeon does not have to look up.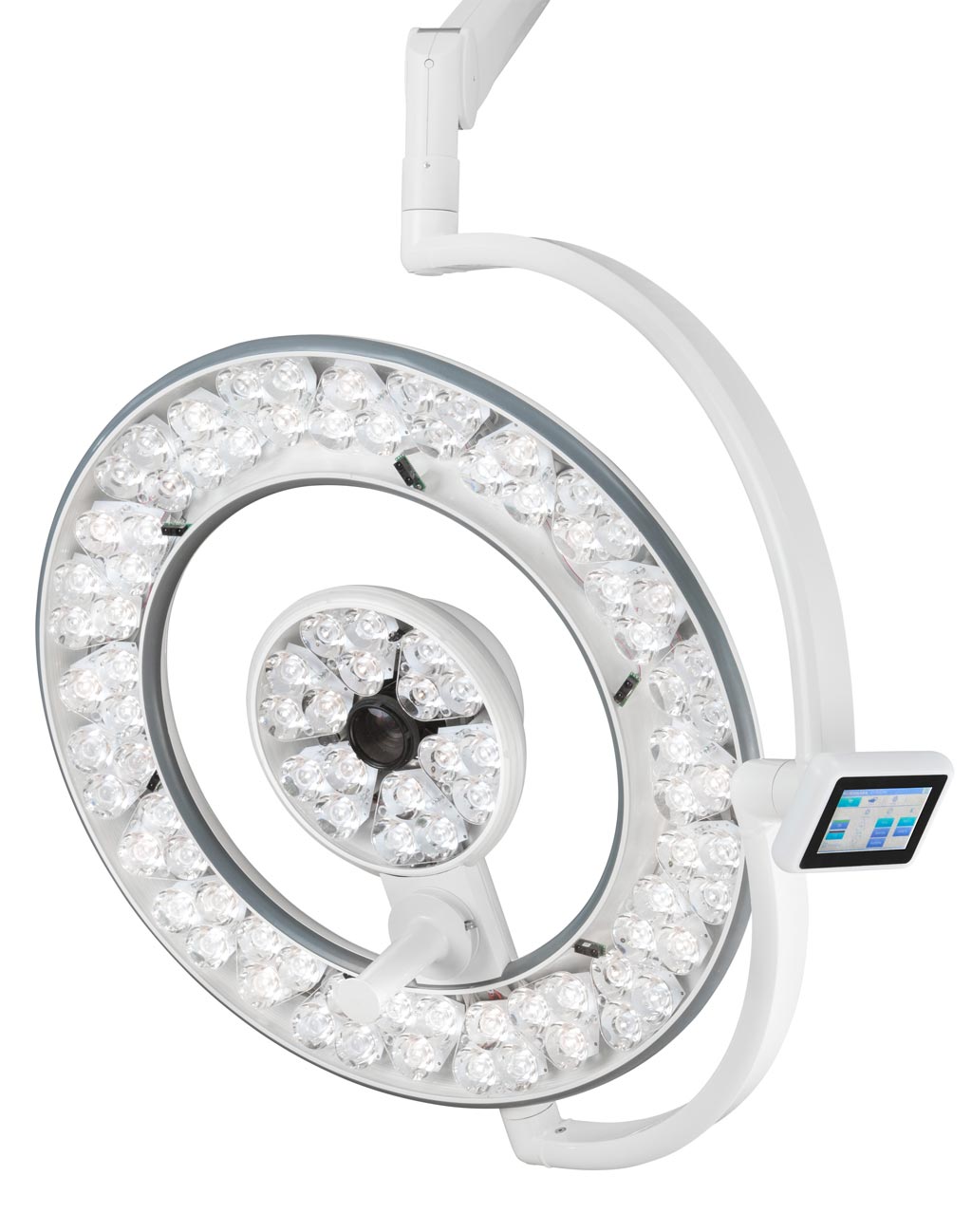 The highlight of Q-Flow surgical light is the way it improves hygienic conditions in the operating theatre. The Q-Flow is shaped as a series of concentric circles with open spaces in between which improves laminar airflow in order to maintain sterile conditions and reduce the risk of infection.
"We had surgeons, anesthesiologists and nurses give us their input as we developed the Q-Flow," said CEO Markku Aherto. "They are very positive about the final result. All the Q-Flow's design and technology is Finnish. Finnish health tech has such a good reputation around the globe. I am proud that we can offer something to the world which contributes to Finland's great reputation."
The Q-Flow is a part of the Merivaara Fluent concept, which enhances the usability of operating rooms, and includes an intuitive user interface, which works across a variety of devices, such as Q-Flow, operating tables and an integrated operating system. With Merivaara Fluent, each device in a single operating room can have the same user interface, allowing the medical staff to concentrate on the patient instead of learning how to use the devices.
"Operating rooms usually have many different devices and several user interfaces, such as a wall panel, a computer or a control panel on the unit itself. The fact that these user interfaces are not made in a logical or visually uniform way affects usability, and the operating room staff will often have to spend too much time learning how to use them," said Jyrki Nieminen, Director of R&D and Product Management at Merivaara. "Our aim is to make the functions easy to understand, consistent and uniform, whatever the device."
Latest ARAB HEALTH 2017 News