Kastus Showcases Superbug-Killing Antimicrobial Solutions
By HospiMedica International staff writers
Posted on 01 Feb 2017
Irish technology firm Kastus Technologies, a provider of antimicrobial coating and additive to help reduce the spread of antibiotic resistant infections, showcased its novel and patented technology at Arab Health 2017, the largest healthcare exhibition in the Middle East.
It is estimated that superbugs could kill 10 million people worldwide every year by 2050. In order to address this problem, Kastus has developed an antimicrobial solution that kills micro-organisms or inhibits their growth and can be used on any paint, plastic, ceramic and glass surfaces. The technology can be used to protect a range of everyday surfaces – from smartphones to door handles – against deadly bacteria, including MRSA and E.coli.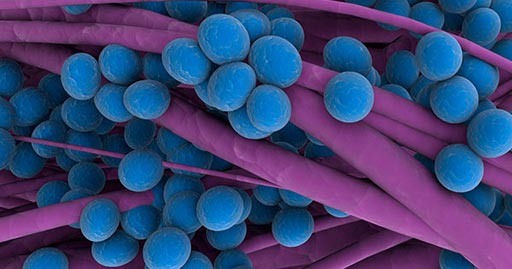 The two products showcased by the Irish company at the 42nd Arab Health Exhibition & Congress 2017 were Log4+ and KASTUS Paints. Log4+ is a novel, patented, visible light activated (VLA) photocatalytic antimicrobial coating for glass and ceramic. Visible light and oxygen in contact with Log4+ triggers a chemical reaction, resulting in the decomposition of organic and inorganic substances and offering bacteria kill rates of up to 99.99%. Log4+ is effective in indoor lighting conditions, not requiring UV. Since its is sintered into the glass or ceramic surface at high temperature, Log4+ is permanent, long lasting, scratch resistant and invisible.
KASTUS Paints is a novel antimicrobial additive that has been designed to be added to paint as a powder, offering bacteria kill rates of up to 99.99%. KASTUS Paints is an active ingredient–reservoir material, which can be added to the mix of ingredients in the manufacture of paints to give them enhanced antimicrobial properties. The active ingredient–reservoir particles diffuse through to the surface of the paint coating and the bound active ingredients are held close to the coating surface, resulting in the release of an enhanced level of antibacterial material.
Founder and CEO of the company John Browne said, "The uniqueness of antimicrobial surface treatment means that real world applications are endless with global commercial appeal. We have already achieved excellent results in trials with several international customers who have been searching for such a solution for years. The plan is supply customers in the electronics and healthcare sectors in 2017."
Latest ARAB HEALTH 2017 News