Healthcare AI Market to Reach USD 19.3 Billion By 2025
By HospiMedica International staff writers
Posted on 28 Sep 2017
The global healthcare artificial intelligence (AI) market will reach USD 19.3 billion by 2025, as medical image analysis, virtual assistants for patients, patient data processing, and 18 other key use cases will drive large deployments of AI in the healthcare industry. These are the latest findings of Tractica (Boulder, CO, USA), a market intelligence firm that focuses on human interaction with technology.
Over the past several years, healthcare has witnessed a transformation with a shift from paper-based records systems to electronic records, and incorporation of digital health monitoring devices and other advanced patient screening systems. These advances have resulted in a data explosion, which can best be manipulated and analyzed using AI technology.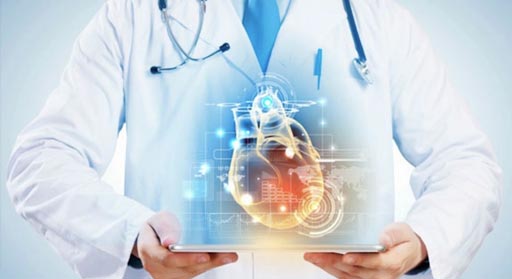 According to Tractica, AI is being mainly implemented as a tool to more efficiently and accurately review data, and uncover patterns in the data that can be used to improve analyses, uncover inefficiencies, and streamline care, from both the clinical and an operational perspective. The key driver of these AI implementations is to provide better care for patients, while reducing costs and administrative headaches and bottlenecks. Tractica forecasts global software revenue from 21 key healthcare AI use cases to grow from USD 165 million in 2017 to USD 5.6 billion annually by 2025, with hardware and services sales driven by these software implementations expected to boost the total revenue opportunity for the healthcare AI market.
"Controlling and reducing cost is a major driver of many healthcare initiatives, and the incorporation of AI technology is no exception," said Tractica's principal analyst Keith Kirkpatrick. "AI applications generally are designed to address specific, real-world use cases that make the diagnosis, monitoring, and treatment of patients more efficient, accurate, and available to populations around the world."
Related Links:
Tractica

Latest AI News