AI-Powered Robotic Device Identifies Healthcare Outbreaks
By HospiMedica International staff writers
Posted on 27 Jun 2018
A robotic sensing device powered by artificial intelligence (AI) monitors and conveys molecular and environmental data critical to human health and disease control.
The Nano Global (Austin, TX, USA) Nano Bot device features an Arm microcontroller and array of system-on-chip (SoC) environmental sensors that collect ambient environmental parameters. The highly secure data collected by the SoC can then be used to better understand, predict, and rectify health threats caused by pathogens and other living organisms. The information acquired by distinct Nano Bots provides an important data stream to the company's broader data-driven AI platform, which is called Nano Sense.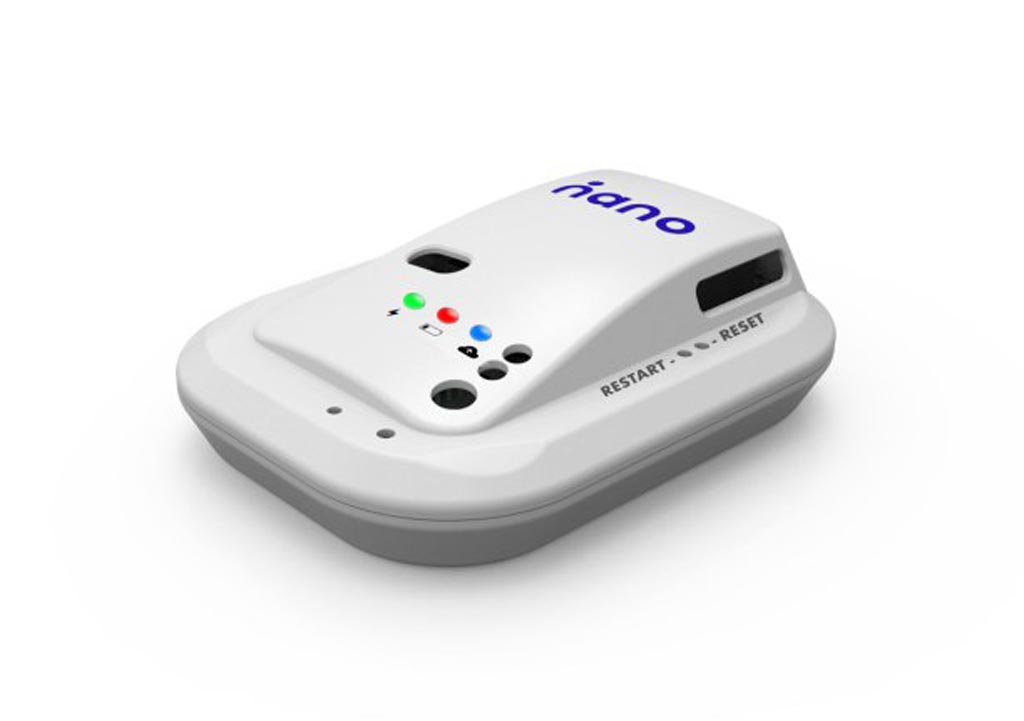 The Soc leverages advances in nanotechnology optics (including both microscopy and spectroscopy); Cortex-A edge computing processors and Arm Mali graphics processing units (GPUs) to enable highly-optimized, local processing and analysis of molecular data and relevant parameters in real time; AI, including machine learning and vision, so as to help identify patterns of molecular data; and blockchain authentication technology, which is utilized as a fundamental architectural element supporting data attribution, privacy, and security, as well as economic mechanisms.
"Implementing this technology in healthcare facilities aligns perfectly with our mission to provide the best care for patients while furthering important research to better understand how our environment creates and contributes to health threats," said Peter Hotez, MD, PhD, professor of pediatrics and molecular virology & microbiology at Baylor College of Medicine (Houston, TX, USA), director of Texas Children's Hospital Center for Vaccine Development, and U.S. Science Envoy.
"For Nano and its affiliates, the release of our first-generation Nano Bot device signals an important step in our mission to help fight global health threats," said Steve Papermaster, chairman and CEO of Nano Global. "We believe our technology platform is a game-changer for detecting and understanding critical elements of health, and look forward to building on this exciting momentum."
"We believe the technology Nano Global is delivering will be an important step forward in the collective pursuit of care that improves lives through the application of technology," said Rene Haas, executive vice president and president of Arm. "By collaborating with Nano Global, Arm is taking an active role in developing and deploying the technologies that will move us one step closer to solving complex health challenges."
Related Links:
Nano Global
Baylor College of Medicine

Latest AI News