Deep Learning-Based System Detects Lesions in Knee MR Images
By HospiMedica International staff writers
Posted on 10 Aug 2018
Researchers from the department of radiology at the University of Wisconsin School of Medicine and Public Health (Madison, Wisconsin, USA) have developed a deep learning approach to detect cartilage lesions by evaluating MR images of the knee. The researchers used segmentation and classification convolutional neural networks (CNNs) to develop the fully automated deep learning–based cartilage lesion detection system.
According to the study published in Radiology, the deep learning method was used to retrospectively analyze fat-suppressed T2-weighted fast spin-echo MRI data sets of the knee of 175 patients with knee pain. The reference standard for training the CNN classification was the interpretation provided by a fellowship-trained musculoskeletal radiologist of the presence or absence of a cartilage lesion within 17,395 small image patches placed on the articular surfaces of the femur and tibia.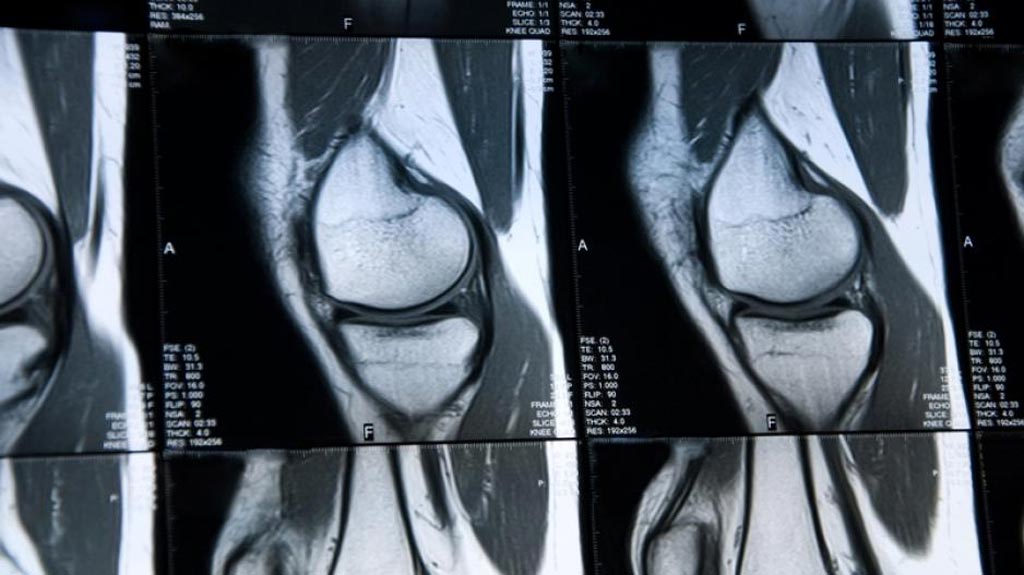 In two individual evaluations of the system for the study, the researchers observed a sensitivity of 84.1% and a specificity of 85.2% for evaluation 1, as compared to 80.5% and 87.9%, respectively for evaluation 2. Areas under the ROC curve were 0.917 and 0.914 for evaluations 1 and 2, respectively, indicating high overall diagnostic accuracy for detecting cartilage lesions.
The researchers concluded that the study demonstrated the feasibility of using a fully automated deep learning–based cartilage lesion detection system to evaluate the articular cartilage of the knee joint with high diagnostic performance and that there was good intra-observer agreement for detecting cartilage degeneration and acute cartilage injury.
Related Links:
University of Wisconsin School of Medicine and Public Health

Latest AI News