AI Drives an All-in-One Medical Image Diagnosis System
By HospiMedica International staff writers
Posted on 07 Jan 2019
An innovative predictive medical image diagnosis platform has the ability to detect and monitor more than 30 medical conditions from 14 regions of the body with pinpoint accuracy.
The JLK Inspection (Seoul, Korea) AIHuB diagnostics platform is an on-site universal artificial intelligence (AI) system that allows physicians to diagnose disease from medical images in a faster, more accurate manner, all from the convenience of a single central core. AIHuB is focused on brain pathologies and diseases such as ischemic strokes, hemorrhagic strokes, brain aneurysms, and Alzheimer's disease, as well as lung cancer, prostate cancer, breast cancer, and coronary artery disease.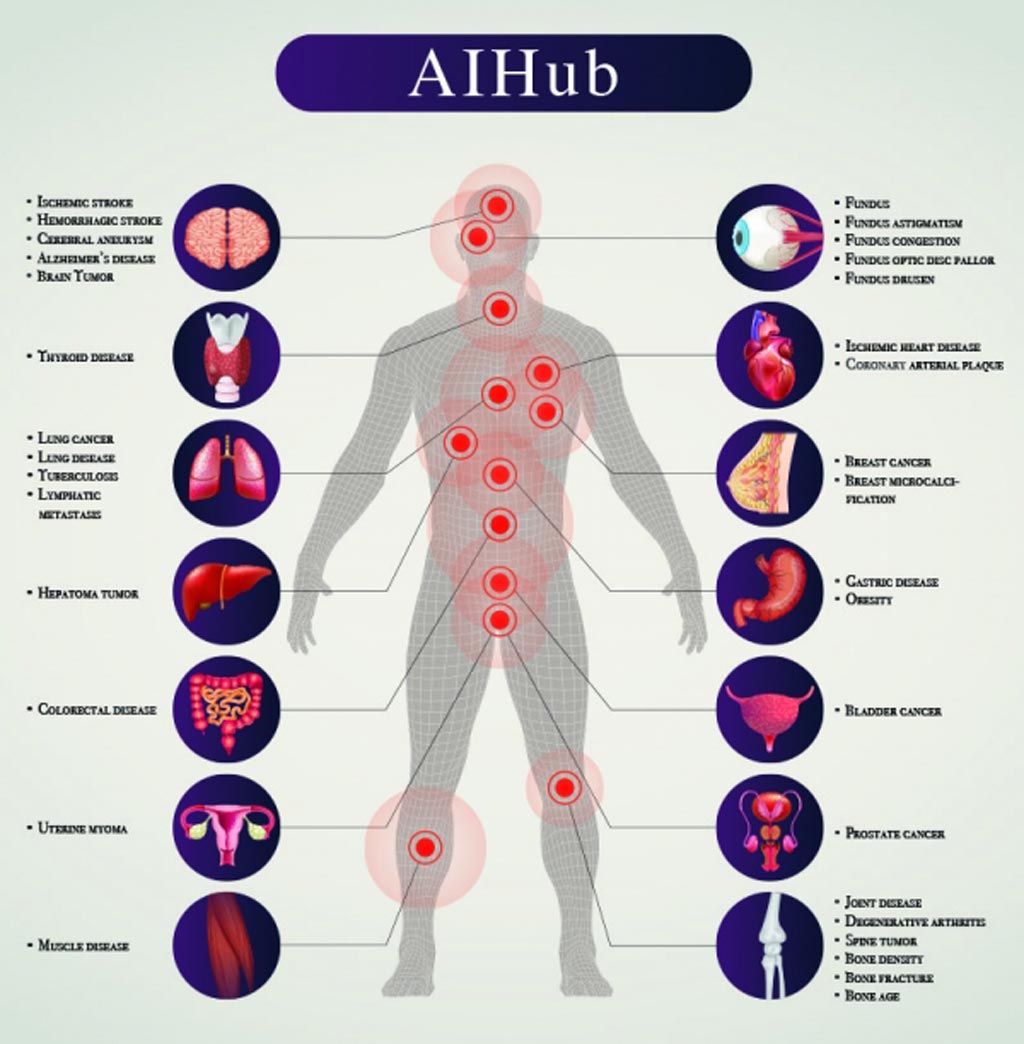 The AIHuB carries out digital pathology from diverse imaging modalities, including magnetic resonance imaging (MRI), computerized tomography (CT), X-ray, and breast mammography, providing an objective AI-based analysis in a simple format. Utilizing the user-friendly interface, the AIHuB platform can provide clinicians with high-quality medical management, efficient medical treatment, and transparent medical services that seamlessly connect with all other in-hospital systems, including neural network solvers and libraries.
"We are excited to show how we are able to assist users with quantitative analysis of their medical images at their own convenience," said Won Tae Kim, CEO of JLK Inspection. "The ability to provide optimal diagnosis support based on deep learning technologies, unique algorithms and imaging procession techniques will be a great benefit to all patients, whether suffering from minor or major ailments."
Most of medical information today is stored digitally, but image data, findings, lab values, digital patient records, and surgery reports are handled separately. Data integration into one unified framework can enable faster handling of medical information and lay the foundation for efficient interaction between different specialties, enabling more precise and personalized clinical decisions.
Related Links:
JLK Inspection