AI Aids Smart Devices to Detect Cardiac Arrest
By HospiMedica International staff writers
Posted on 29 Jul 2019
A new study reveals how a smart speaker can spot a heart attack by detecting agonal breathing, a brainstem reflex that arises in the setting of severe hypoxia.
Developed by researchers at the University of Washington (UW; Seattle, USA), the proof of concept tool is installed as an app into a smartphone or a support vector machine (SVM) such as a Google Home or Amazon Alexa speaker in order to monitor breathing and call for help if needed. The SVM was trained using real agonal breathing as captured from calls to Seattle Emergency Medical Services by bystanders, who recorded them by putting their phones up to the patient's mouth so that the 911 dispatcher could determine whether the patient needed immediate cardiopulmonary resuscitation (CPR).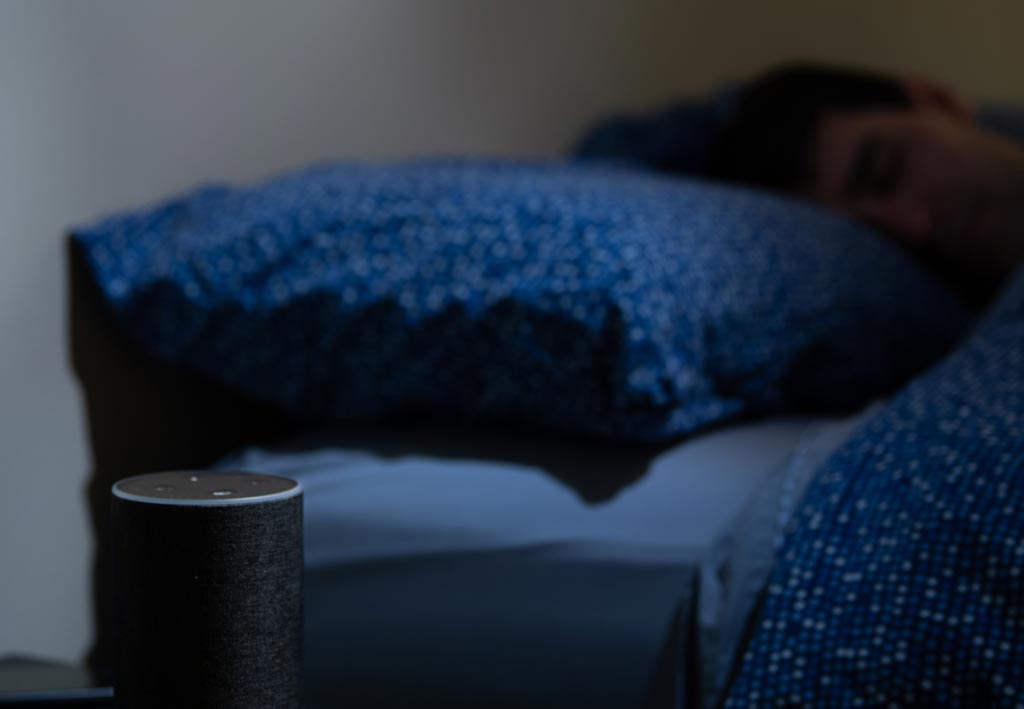 In all, the researchers collected 162 calls between 2009 and 2017 and extracted 2.5 seconds of audio at the start of each agonal breath, for a total of 236 clips. Various machine-learning techniques were used to boost the dataset to 7,316 positive clips. For the negative dataset, they used 83 hours of audio data collected during sleep studies, yielding 7,305 sound samples, containing typical sounds that people make in their sleep, such as snoring or obstructive sleep apnea (OSA). They then used machine learning to create a tool that could aid an SVM detect agonal breathing 97% of the time from up to six meters away. The study was published on June 19, 2019, in npj Digital Medicine.
"This kind of breathing happens when a patient experiences really low oxygen levels. It's sort of a guttural gasping noise, and its uniqueness makes it a good audio biomarker to use to identify if someone is experiencing a cardiac arrest," said co-corresponding author Jacob Sunshine, MD, of the UW School of Medicine. "Cardiac arrests are a very common way for people to die, and right now many of them can go unwitnessed. Part of what makes this technology so compelling is that it could help us catch more patients in time for them to be treated."
"A lot of people have smart speakers in their homes, and these devices have amazing capabilities. This could run locally on the processors contained in the Alexa. It's running in real time, so you don't need to store anything or send anything to the cloud," said co-corresponding author Shyam Gollakota, PhD, of the UW School of Computer Science and Engineering. "We envision a contactless system that works by continuously and passively monitoring the bedroom for an agonal breathing event, and alerts anyone nearby to come provide CPR. And then if there's no response, the device can automatically call 911."
Out-of-hospital cardiac arrest is a leading cause of death worldwide. Rapid diagnosis and initiation of cardiopulmonary resuscitation (CPR) is the cornerstone of therapy for victims of cardiac arrest. Yet a significant fraction of cardiac arrest victims have no chance of survival, because they experience an unwitnessed event, often in the privacy of their own homes.
Related Links:
University of Washington