AI Platform Analyzes Data from Prostate Imaging, Biopsies and Pathology to Identify Tumor Location
By HospiMedica International staff writers
Posted on 01 May 2023
One in eight men will develop prostate cancer during their lifetime. Current treatments often involve treating the entire prostate due to the limitations of MRI technology in identifying the full extent of tumors and cancer growth. This approach results in nearly 50% of patients experiencing a loss of sexual or urinary function. Now, an FDA-approved prostate cancer management platform combines patient-specific data from prostate imaging, biopsies, and pathology into deep-learning algorithms to create a personalized cancer estimation map. The 3D, AI-generated map helps physicians visualize the location of the cancer for treatment decision-making and intervention planning.
Avenda Health's (Santa Monica, CA, USA) Unfold AI is an AI-powered cancer management platform that utilizes a patient's diagnostic data to determine the extent of the disease and create a cancer probability map with optimal treatment margins. Unlike existing AI products for prostate cancer that primarily aid in diagnosis, Unfold AI targets urologists to assist in deciding the best treatment strategy based on each patient's specific tumor after diagnosis. After a patient undergoes an MRI and biopsy, their data is uploaded into Unfold AI, and a physician verifies the information. The platform then generates a 3D cancer estimation map, which can guide physicians in making treatment decisions and, if necessary, create a virtual treatment plan.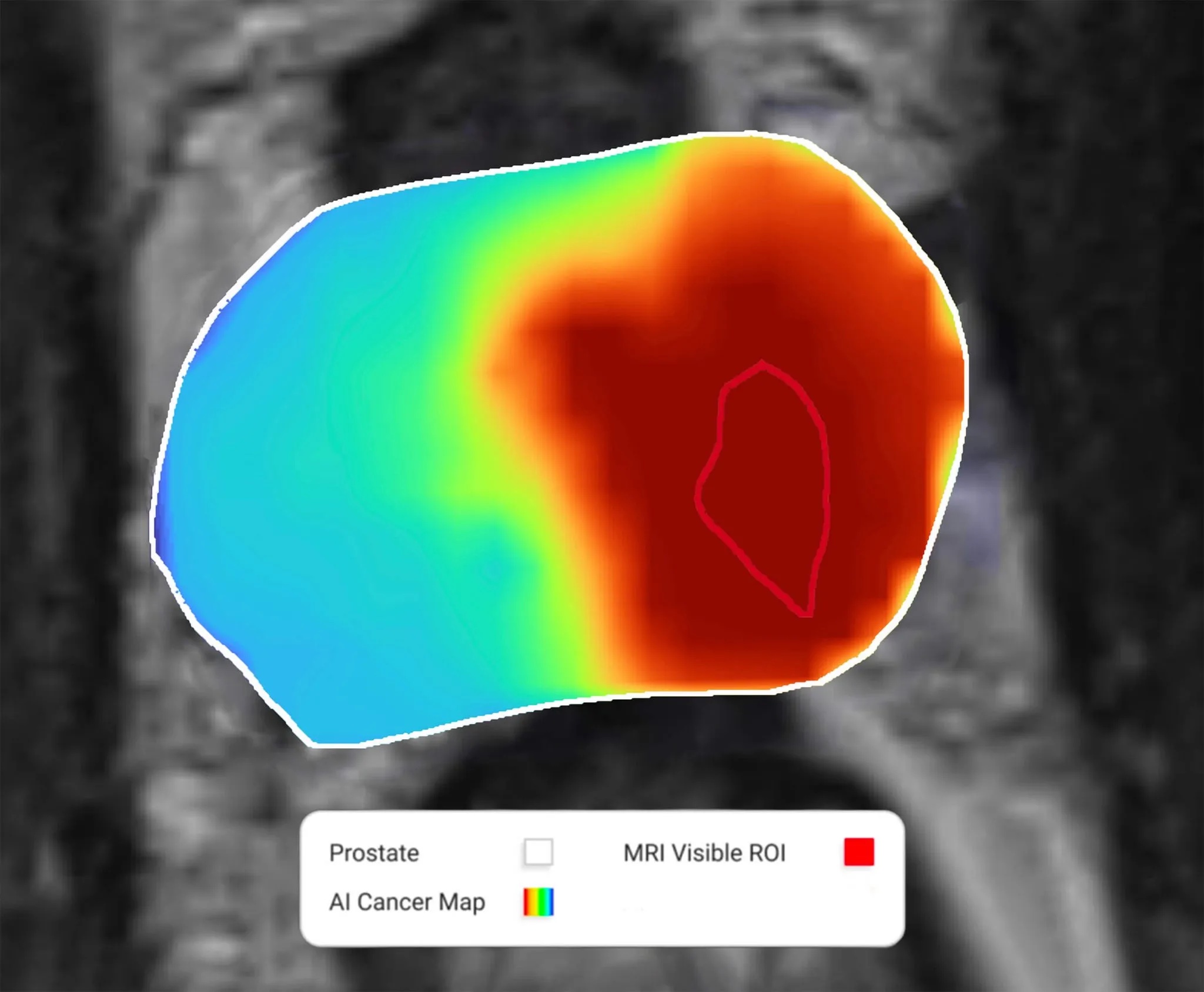 Current standard care for prostate cancer includes surgery, radiation, or annual biopsies for monitoring. Cancer is treated as a whole-gland disease, despite prostate cancer being extremely localized. However, these treatments can harm structures vital to sexual and urinary function, and some patients may require additional therapy within five years. Unfold AI helps urologists determine the most suitable course of action by providing a visual representation of the likely extent of the disease and the margin for targeted therapy, which is not achievable through standard care.
Avenda validated Unfold AI's algorithms by comparing the cancer estimation maps to surgical pathology slides and by having physicians assess cases using both standard care and Unfold AI. The platform's algorithms were trained on hundreds of thousands of diagnostic patient data points and validated using held-out datasets from separate institutions. Clinical studies have shown that Unfold AI improved urologists' sensitivity in identifying the tumor's extent to over 98%. In clinical trials, guidance from the platform led to changes in treatment recommendations in 28% of cases, often towards more localized treatments. Unfold AI allows for multiple treatment options, including active surveillance, whole-gland treatments, and soft tissue laser ablation.
"Our mission at Avenda Health is to create a better quality of life for prostate cancer patients and to give urologists a clearer view of the cancer so we can better treat our patients. Unfold AI will improve clinical care and decision-making," said Dr. Leonard Marks, co-founder and Chief Medical Officer of Avenda Health.
Other channels