AI Tool Accurately Predicts Cancer Three Years Prior to Diagnosis
By HospiMedica International staff writers
Posted on 24 Aug 2023
Over the past five decades, there has been a surge in cases of a specific type of esophageal and stomach cancer - esophageal adenocarcinoma (EAC) and gastric cardia adenocarcinoma (GCA). Both cancers have high fatality rates, although preventive measures can make a difference. Screenings can detect pre-cancerous changes, such as Barrett's esophagus, often identified in individuals with long-standing gastroesophageal reflux disease (GERD). Although guidelines suggest screening for high-risk patients, many healthcare providers remain unfamiliar with this recommendation. Now, a new artificial intelligence (AI) tool offers accurate predictions for these forms of esophageal and stomach cancer at least three years in advance of a diagnosis.
Researchers at Michigan Medicine (Ann Arbor, MI, USA) have developed an automated tool integrated into the electronic health record (EHR). This tool has the potential to bridge the awareness gap between healthcare providers and patients with an elevated risk of developing EAC and GCA. The researchers employed a specific type of AI for analyzing data related to EAC and GCA rates across more than 10 million U.S. veterans in order to develop and validate the Kettles Esophageal and Cardia Adenocarcinoma prediction tool, or K-ECAN for short.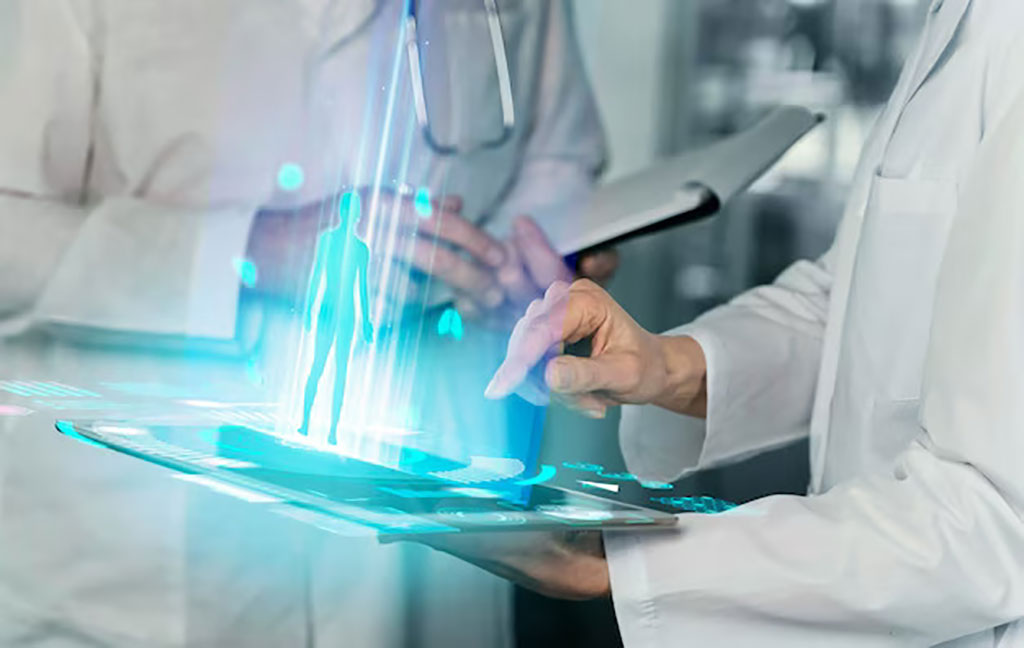 K-ECAN leverages readily accessible data from the EHR, including patient demographics, weight, prior diagnoses, and routine lab results, to gauge an individual's risk of developing EAC and GCA. Outperforming published guidelines and previously validated prediction tools, K-ECAN accurately predicts cancer at least three years ahead of a diagnosis. Integrating this AI tool into the EHR could automatically notify healthcare providers about patients at a higher risk of developing EAC and GCA.
"Symptoms of GERD, like heartburn, are an important risk factor for esophageal adenocarcinoma," said Joel Rubenstein, M.D., M.S., professor of internal medicine at Michigan Medicine. "But most people with GERD symptoms will never develop esophageal adenocarcinoma and gastric cardia adenocarcinoma. In addition, roughly half of the patients with this form of cancer never experienced prior GERD symptoms at all. This makes K-ECAN particularly useful because it can identify people who are at elevated risk, regardless of whether they have GERD symptoms or not."
Related Links:
Michigan Medicine 
Other channels