AI Predicts Sudden Cardiac Death and Cardiovascular Risk
By HospiMedica International staff writers
Posted on 09 Nov 2023
Recent breakthroughs in artificial intelligence (AI) have led to promising developments in the healthcare sector, especially in heart health monitoring and risk prediction for cardiovascular diseases. At the American Heart Association's Scientific Sessions 2023, researchers presented two studies showcasing the potential of AI in these areas. One of the studies demonstrated that an AI system, when analyzing audio data from a digital stethoscope, outperformed healthcare professionals in detecting heart valve disease. These professionals traditionally relied on acoustic cues from a conventional stethoscope. Another study showed the capability of an AI-based deep learning program to assess eye images for evaluating the risk of cardiovascular events in individuals with prediabetes and Type 2 diabetes.
In the first study conducted across three primary care clinics in the U.S., researchers at Vanderbilt University (Nashville, TN, USA) put a traditional practice to the test against AI technology. They compared how well a medical professional using an ordinary stethoscope could identify potential heart valve disease versus an AI system analyzing sounds from a digital stethoscope. Participants underwent a physical examination which included both the traditional method and the digital stethoscope recording. Follow-up echocardiograms confirmed the presence of heart valve disease, although these findings were not disclosed to either the clinician or the patient. The AI system detected valvular heart disease in 94.1% of the cases, a significant increase compared to the 41.2% detection rate by healthcare professionals using the standard stethoscope. The AI also flagged 22 individuals with moderate-to-severe heart valve disease that had not been diagnosed previously, while only eight such cases were caught by the traditional method. However, the human professionals demonstrated higher specificity in their diagnoses (95.5%) compared to the AI system (84.5%), suggesting a reduced likelihood of false positives that could lead to unnecessary additional testing.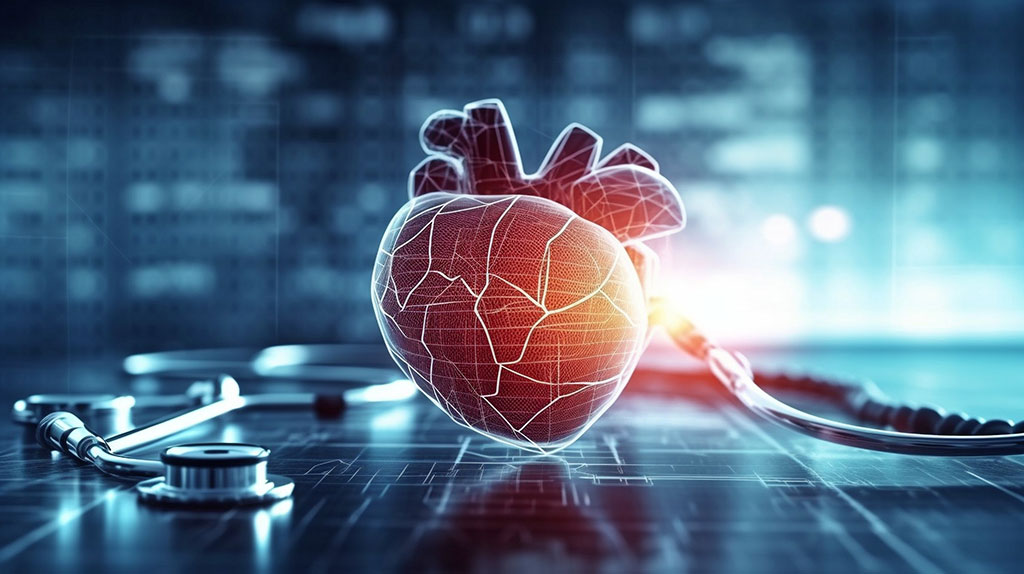 In the second study, researchers at Mass General Brigham (Boston, MA, USA) analyzed retina images using a deep-learning algorithm. This method was assessed for its effectiveness in predicting cardiovascular events—like heart attacks, strokes, and related deaths—in over a thousand patients with prediabetes or Type 2 diabetes. Using the deep-learning algorithm, the participants were categorized into low, moderate, and high-risk categories based on the analysis of their retinal images, and their health was tracked over an 11-year period. The researchers found that those in the low-risk group had an 8.2% incidence of cardiovascular events, while those in the moderate and high-risk groups experienced higher incidences, at 15.2% and 18.5%, respectively. Even after considering demographic and other risk factors like age, gender, and lifestyle, those in the moderate-risk category were 57% more likely to suffer a cardiovascular event, and those deemed high-risk were 88% more likely, both compared to the low-risk group.
"Computational methods to develop novel predictors of health and disease — 'artificial intelligence" — are becoming increasingly sophisticated," said Dan Roden, M.D., FAHA, professor of medicine, pharmacology and biomedical informatics and senior vice-president for personalized medicine at Vanderbilt University Medical Center, as well as chair of the Association's Council on Genomic and Precision Medicine. "Both of these studies take a measurement that is easy to understand and easy to acquire and ask what that measurement predicts in the wider world."
Related Links:
Vanderbilt University 
Mass General Brigham 

Visit expo >
Other channels