Health Summit to Play Greater Role in Chinese Health Industry
By HospiMedica International staff writers
Posted on 09 May 2018
The Health Industry Summit (tHIS) 2018 held at the National Exhibition and Convention Center in Shanghai on April 11, 2018, was the largest gathering of healthcare industry professionals in the world with well over 200,000 attendees from more than 150 countries and regions and over 7,000 exhibitors. The fourth edition of tHIS covered an exhibition space of over 350,000 square meters with 160 individual events and conferences being held alongside the main expo.
tHIS 2018 is fast becoming China's solution for promoting technology innovations and academic exchange in the medical healthcare arena. China is the second-largest healthcare market in the world and is one of the most attractive in the world for foreign investors. A recent report from McKinsey & Co. estimates China's healthcare market to grow at an unprecedented CAGR of about 12% from USD 357 billion in 2011 to reach USD 1 trillion by 2020. The growth of the Chinese healthcare market is expected to be driven mainly by the country's ageing population, rise in incidences of lifestyle related diseases such as diabetes and cancer, and major steps taken by the government to improve the local healthcare infrastructure. Recent regulatory changes by the Chinese government are expected to speed up the approvals of medicines and medical devices, thus easing the process of introducing new treatments to the market.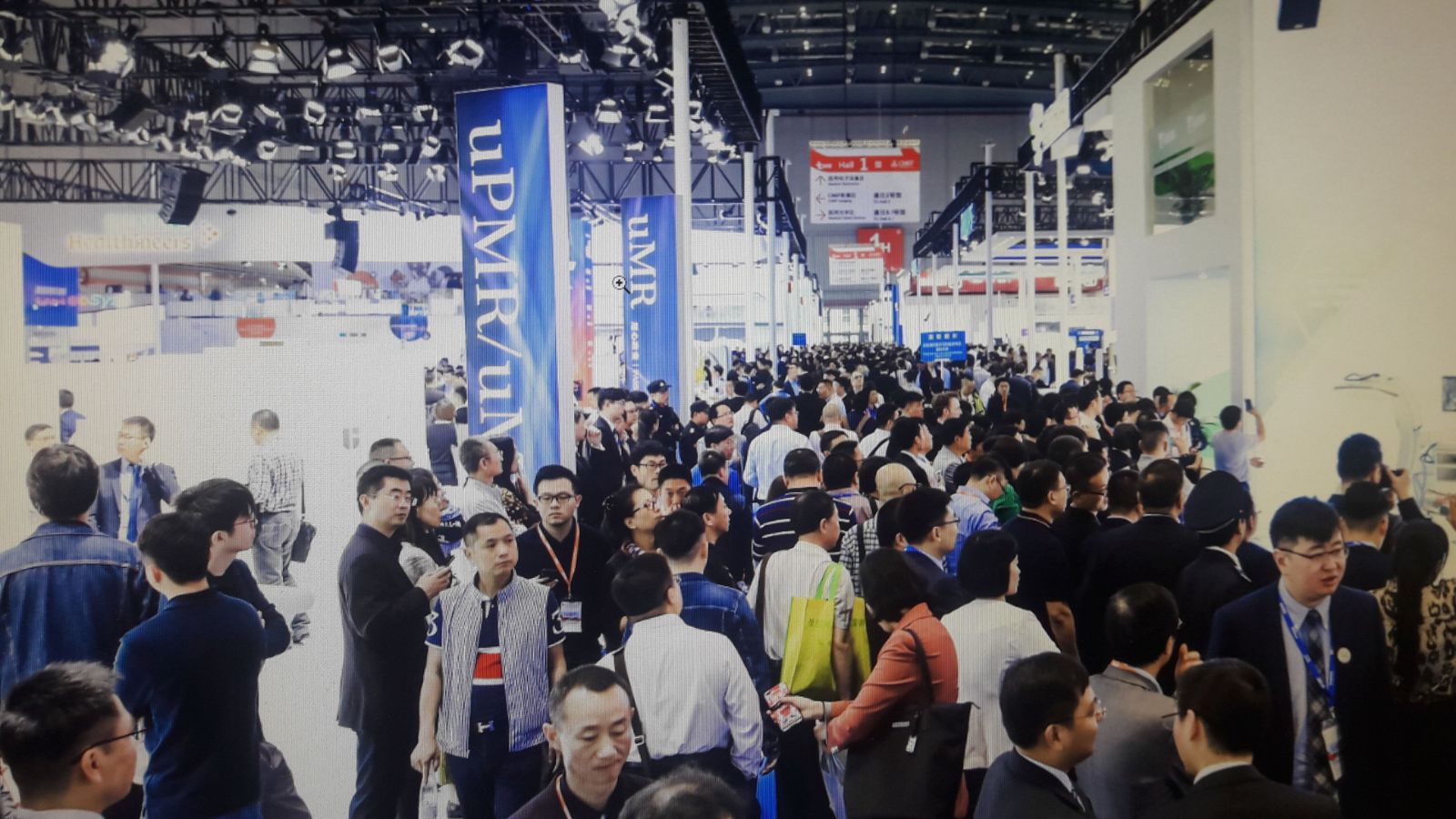 Additionally, under its "Made in China 2025" plan, the Chinese government is focusing on the development of high-performance devices such as diagnostic imaging equipment, robotic surgery devices, high-end medical consumables, including fully degradable cardiovascular stents, wearable devices, and telemedicine. With local companies increasing their technological capabilities and producing high-end medical devices, China's medical device market will continue to strengthen even as the competition between the players intensifies.
In line with the call by Chinese President Xi for greater promotion of the country's health industry at the Boao Forum for Asia, tHIS 2018 covered the entire industry value chain, including key segments such as medical devices, pharmaceutical production, drug distribution and natural health and nutrition. The key events at the four-day summit included China's top medical equipment and pharmaceutical exhibitions CMEF, PHARMCHINA and API China, which showcased cutting-edge technologies such as virtual reality, augmented reality, wearables and artificial intelligence as part of the new Intelligent Health exhibition. The show also highlighted traditional medicine as China's own solutions for treatment and prevention, which runs parallel to modern medicine and drug development.
Various medical device giants such as GE, United Imaging, Siemens, Philips and Mindray as well as major pharmaceutical groups in China including Sinopharm, Shanghai Pharma and CR Pharmaceuticals used the show as a platform to launch more than 600 new products for the global or Asia Pacific markets.
tHIS 218 was hosted by Reed Sinopharm, a joint venture between the world's leading event organizer Reed Exhibitions and China's state-owned medical & pharmaceutical giant Sinopharm. The next edition of the event is scheduled to be held in May 2019 in Shanghai.
Related Links:
Reed Sinopharm

Other channels