Global Endometrial Ablation Market Driven by Rising Prevalence of Gynecological Disorders
By HospiMedica International staff writers
Posted on 21 Feb 2023
Gynecological disorders, such as menorrhagia, PCOD, abnormal vaginal bleeding, affect millions of women globally every year and are on the rise. Abnormal Uterine Bleeding (AUB) is the most common disorder among reproductive-aged women that results in loss of productivity and can necessitate surgical intervention. Endometrial ablation is a procedure for reducing severe menstrual bleeding by destroying the endometrium, a thin layer of tissue that lines the uterus. It is now possible to destroy the endometrium in-situ, in a day-care procedure, thanks to advancements in minimally invasive endometrial ablation procedures. Endometrial ablation procedure is less risky and technically simple to perform, as well as more beneficial as they provide patients with less invasive surgical alternatives to hysterectomy.
As a result, the global endometrial ablation market which was valued at USD 3.2 billion in 2020 is expected to grow at a compound annual growth rate (CAGR) of 5.2% over the 2021-2028 forecast period, driven by increasing demand for endometrial ablation procedures as well as devices on account of the rising prevalence of gynecological disorders, and growing public awareness about endometrial ablation. The market growth is also likely to be aided by technological advancements and advantages offered by endometrial ablation over surgical methods. Women's health has become a priority for governments and private organizations globally. One of the key factors expected to drive the growth of the endometrial ablation market in the developed countries is women's health insurance coverage plans. Increased initiatives with respect to women's health could drive higher adoption of treatment options available for them, thus boosting market growth. However, some risks associated with endometrial ablation procedures, such as infection, tearing of the uterine wall or bowel, could hamper market growth.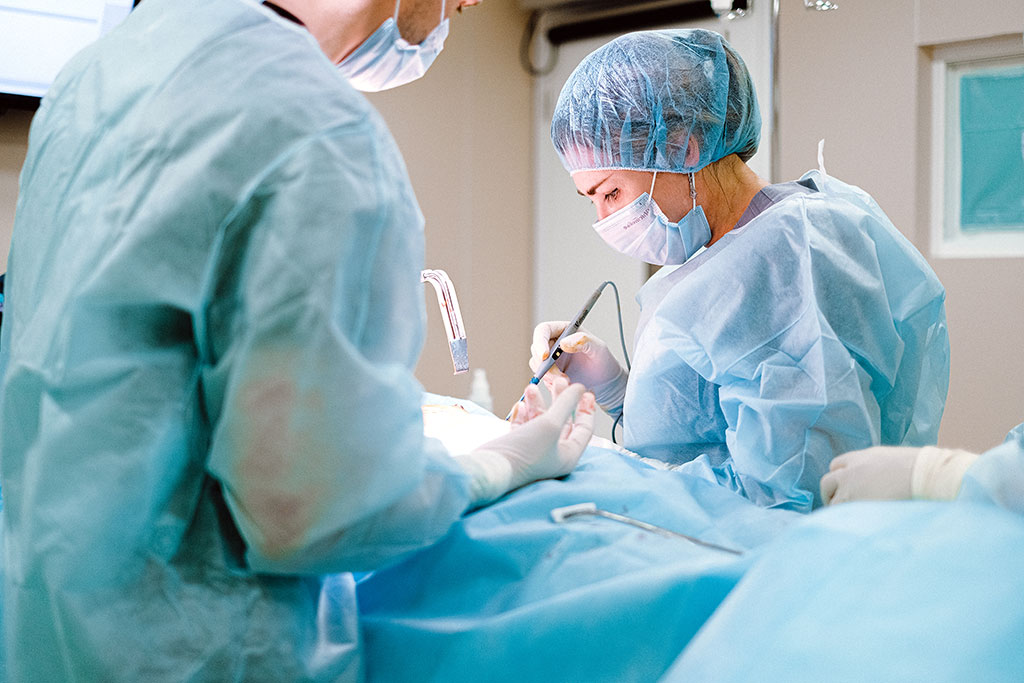 These are the latest findings of Grand View Research (San Francisco, CA, USA), a market research and consulting company.
Based on type, the devices segment dominated the endometrial ablation market in 2020 with a revenue share of more than 70%, driven by an increasing number of women suffering from menorrhagia. There are various techniques and devices, such as radiofrequency ablation where high-energy radio waves are used to destroy the endometrial tissue; cryoablation, where abnormal tissues are frozen and destroyed using an extremely cold liquid or a device called a cryoprobe; balloon therapy, where the endometrium is destroyed by injecting heated fluid into the balloon.
In 2020, radiofrequency ablation dominated the devices segment with a revenue share of 26.3% and is expected to maintain its dominance during the forecast period. The growth of radiofrequency ablation devices is driven by their convenience, speed of treatment, efficacy, and cost-efficiency as compared to other ablation devices. Moreover, radiofrequency ablation devices are commonly available and well-known among physicians. The thermal balloon segment is also expected to grow at a significant pace during the forecast period. Thermal balloon offers a less invasive alternative to hysterectomy and is also hygienic as it utilizes a single-use disposable catheter balloon cartridge and has been approved by the US Food and Drug Administration (FDA) for the treatment of menorrhagia in women.
Based on end use, the hospital segment dominated the endometrial ablation market in 2020 with a revenue share of over 55%, driven by an increase in patients hospitalized for gynecological disorders, as hospitals offer good care and reimbursements. In addition, hospitals have advanced treatment devices, contributing further to the segment's growth. Moreover, because hospitals are capable of easily managing any problems that can arise while performing surgery and have a wide range of treatment options available, the inflow of patients for gynecological treatments is significantly higher in hospitals as compared to other healthcare settings. On the other hand, the Ambulatory Surgery Center (ASC) segment is expected to register the fastest CAGR during the forecast period, as a result of an increase in the number of ASCs. ASCs offer more cost-effective services and convenient environment, personalized treatment, less waiting time, minimal or no risk of Hospital-Acquired Infections (HAIs), and shorter stay duration. These factors are expected to contribute to the increasing demand for ASCs for endometrial ablation procedures.
Geographically, North America dominated the global endometrial ablation market in 2020 with the largest revenue share of 33.6%, driven by rising cases of gynecological disorders, improvement in healthcare infrastructure, and a strong foundation laid by the top industry players to deliver cutting-edge endometrial ablation devices. In the U.S., patient outcomes and safety are accorded top priority, and various projects have been undertaken to improve healthcare quality and lower costs in the country. North America also has a higher healthcare spending as compared to any other region, thereby contributing to the market growth. In Asia Pacific, the endometrial ablation market is expected to record a significant growth during the forecast period as the region progresses toward its objective of obtaining Universal Health Care, or UHC. Also, an increase in the prevalence of menorrhagia and rising demand for innovative technologies will aid the growth of the Asia Pacific endometrial ablation market.
Related Links:
Grand View Research