Global Antimicrobial Resistance Diagnostics Market Driven by Increasing Hospital-Acquired Infections
By HospiMedica International staff writers
Posted on 31 Mar 2023
Antimicrobial drugs are intended to counteract the harmful effects of microbes and promote a healthy life. However, their excessive use can result in the development of resistance, commonly referred to as antimicrobial resistance. Bacteria can create resistance mechanisms against antibiotics and antifungals to survive, which are determined by specific proteins encoded by DNA. These resistance genes can take various forms in bacteria and fungi. In some cases, bacteria that are difficult to treat can develop a perfect combination of resistance mechanisms, making all antibiotics and antifungals ineffective and causing untreatable illnesses. Furthermore, bacteria that are resistant to antibiotics and antifungals can exchange these resistance mechanisms with other bacteria. While the emergence of resistant microbes is a natural occurrence, the inappropriate or excessive use of antimicrobials has significantly accelerated the evolution of resistance. Antimicrobial resistance is now the greatest threat to public health and is considered a global burden.
Rapid diagnostic tests can guide effective treatment plans by identifying microorganisms at high risk of developing drug resistance, assessing antimicrobial susceptibility, and distinguishing viral from bacterial infections. These tests also make it easier to monitor the development and transmission of resistant infectious pathogens for epidemiological surveillance. The global market for antimicrobial resistance diagnostics is expected to reach USD 5.7 billion by 2028, registering a CAGR of 6.1% during the forecast period 2022-2028. The market growth will be driven by the availability of better diagnostic tests and kits, as well as the increasing incidence of hospital-acquired infections. However, the limited range of resistance determinants offered by current tests may hinder market growth. These are the latest findings of ReportLinker (Lyon, France), a market research solution provider.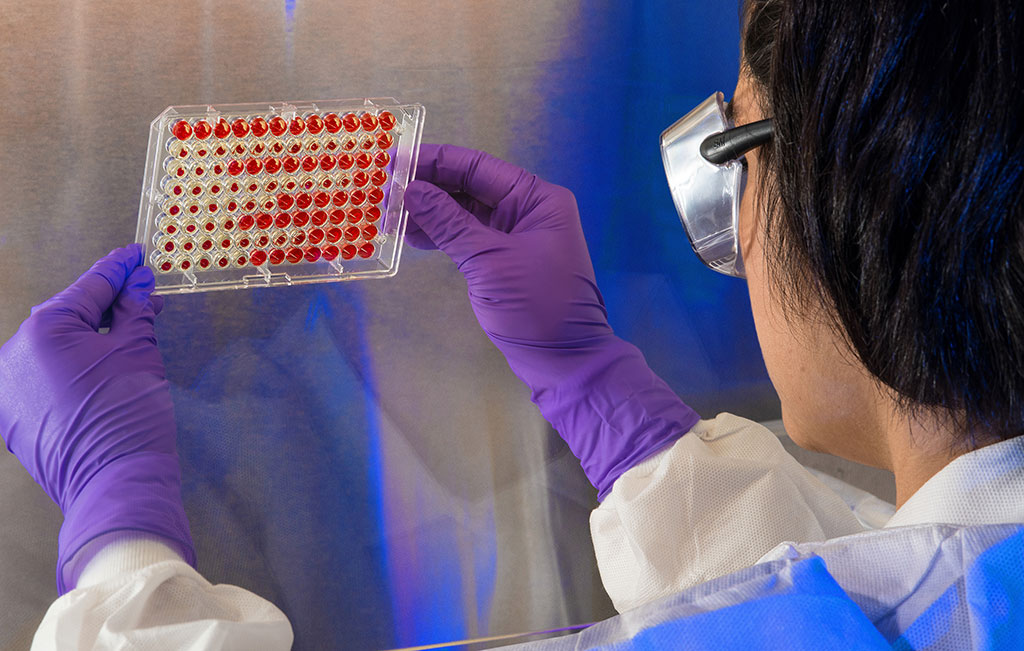 The COVID-19 pandemic worsened the existing global crisis of antimicrobial resistance due to several factors such as increased use of antibiotics for treating COVID-19 patients, disruptions to infection control and prevention measures in overwhelmed healthcare systems, and diversion of resources from monitoring and responding to AMR threats. As a result of the pandemic, virtual visits and rapid diagnostic testing became necessary to reduce hospital visits. Even post-pandemic, home-based healthcare is expected to remain crucial, particularly for those with pre-existing conditions, thereby driving the demand for diagnostic assays. Therefore, the pandemic had a net positive effect on the antimicrobial resistance diagnostics market.
New, advanced imaging-based technologies are capable of providing clinical information more rapidly than ever before. Traditional culture-based methods that require the growth of isolated colonies to obtain susceptibility data can take up to 48 hours or longer. However, new techniques that can detect drug resistance without relying on conventional culture procedures can reduce this time frame by at least one day, and possibly even more. Therefore, the development of faster and more advanced diagnostic tests and kits is anticipated to drive growth in the antimicrobial resistance diagnostics market.
Hospital-acquired infections, which are illnesses that are not present or symptomatic prior to or during hospital admission, are commonly referred to as nosocomial infections. These infections can include bloodstream infections linked to central lines, urinary tract infections resulting from catheter use, several surgical site infections, ventilator-associated pneumonia, or pneumonia acquired in hospitals, and infections caused by Clostridioides difficile (CD). Various invasive techniques and equipment are employed in modern healthcare to treat patients and assist in their recovery. The increasing occurrence of hospital-acquired infections is expected to promote the expansion of the antimicrobial resistance diagnostics market.
Most of the rapid diagnostic tests available for detecting antimicrobial resistance use genotypic methods, which detect gene products or resistance genes. However, these methods have several limitations. Firstly, genotypic approaches can predict antibiotic resistance, but they do not offer information on antimicrobial susceptibility. Additionally, they only detect what they are specifically designed to look for, which typically includes a limited panel of resistance determinants. This restricted range of resistance determinants provided by the current tests may hinder the expansion of the antimicrobial resistance diagnostics market.
Based on technology, the PCR segment dominated the antimicrobial resistance diagnostics market in 2021 in terms of revenue share, primarily due to advancements in PCR technology and its widespread use, resulting in high accuracy. Additionally, the PCR segment's growth is fueled by the increasing use of PCR diagnostics for hospital-acquired infections, such as C. difficile and MRSA. On the basis of end-user, the diagnostic laboratories segment witnessed the highest growth in 2021, with a projected continuation in the future due to the rising prevalence of infectious diseases, technological advancements in laboratory diagnostics, high penetration of diagnostic-focused laboratories, and affordable services.
Based on pathogen, the methicillin-resistant Staphylococcus aureus (MRSA) segment accounted for the largest revenue share in the antimicrobial resistance diagnostics market in 2021, which can be attributed to the growing prevalence of MRSA in hospitals and the rising number of regulatory approvals for MRSA diagnostic tests. On the basis of geography, North America dominated the global antimicrobial resistance diagnostics market in 2021 with the highest revenue share, driven by the region's high risk of antibiotic resistance development, favorable government initiatives to tackle antimicrobial resistance, and advanced healthcare infrastructure.
Related Links:
ReportLinker
Other channels