Global POC Molecular Diagnostic Market Driven By Growing Demand for Near-Patient Testing
By HospiMedica International staff writers
Posted on 25 Apr 2023
Molecular diagnostics have long been used by medical professionals in laboratories and healthcare settings. However, the high cost, time-consuming nature, and delayed results of these diagnostics have prompted the exploration of alternative methods. As a result, the market for point-of-care (POC) molecular diagnostics has gained prominence. POC molecular testing allows for quick and early diagnosis of illnesses in non-laboratory settings, typically near the patient. The increasing prevalence of infectious diseases and cancer, as well as the advantages and benefits of POC molecular diagnostics, are driving demand. Consequently, the global POC molecular diagnostics market is expected to grow at a CAGR of 8.5% between 2023 and 2031.
These are the latest findings of Research and Markets (Dublin, Ireland), a leading source for market research reports.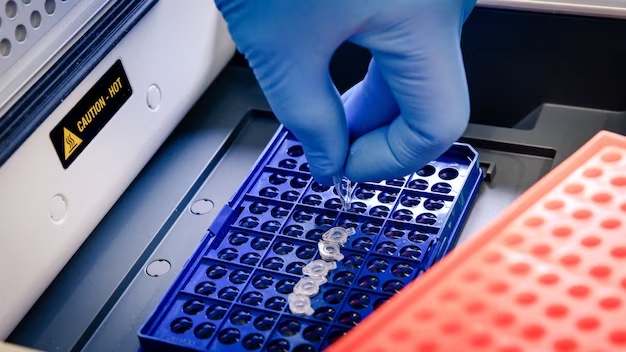 POC molecular diagnostics have gained significant traction in hospitals and research institutes due to their ability to reduce turnaround time and provide reliable results quickly. The market's growth is driven by the increasing adoption of POC molecular diagnostic solutions for early detection of various diseases, including respiratory diseases, cancer, sexually transmitted diseases, and gastrointestinal disorders. Additionally, recent advances in microfluidics and genetic sequencing, as well as the development of low-cost and fast POC molecular diagnostic platforms, will boost sales and market growth. The rising incidence of infectious diseases and cancer in both developed and emerging regions will also positively impact the market.
In terms of application, the infectious diseases segment accounted for the largest revenue share of the POC molecular diagnostics market in 2022, due to its ability to facilitate appropriate antibiotic therapy, faster disease management, better distribution of healthcare laboratory resources, and reductions in mortality and healthcare expenses. Based on technology, the PCR-based testing segment held the largest revenue share in 2022, driven by the commercialization of point-of-care diagnostics that provide accurate, rapid real-time PCR analysis for infectious diseases like H1N1 and influenza. Due to industry advancements, NGS-based molecular testing near patients is expected to experience significant growth during the forecast period, driven by innovative platform modifications that enable genetic sequencing and DNA data processing at the POC with high precision and rapid diagnosis. Rapid DNA analysis is also expected to see considerable growth in the coming years, thanks to ongoing innovation and R&D efforts by market leaders.
Regarding test site, Over-the-Counter (OTC) tests offer greater flexibility and portability than Proof-of-Concept (PoC) tests for use in homes and assisted care facilities. As most OTC users are untrained professionals and many of these testing instruments are CLIA-exempt, their use outside of laboratories is encouraged. Consequently, OTC tests are expected to generate higher revenue during the forecast period due to their usability, accessibility, and higher adoption rate. In terms of end-user, the decentralized laboratories segment accounted for the largest revenue share of the POC molecular diagnostics market in 2022, driven by the ability of these tests to provide fast and accurate molecular analysis with a significantly smaller physical footprint than central laboratory-based counterparts.
Emerging economies like India, South Korea, Brazil, and Mexico offer significant growth potential for the POC molecular diagnostics market due to low regulatory barriers, advancements in healthcare infrastructure, growing patient populations, increased prevalence of infectious diseases, and rising healthcare expenditures. Additionally, the regulatory policies in several of these countries are more flexible and business-friendly than those in developed nations. The POC molecular diagnostics market in Asia Pacific is expected to experience the highest growth rate during the forecast period, due to the lack of advanced central laboratory testing services, a larger population requiring clinical testing, and the potential for cost-effective implementation of PoC molecular assays. Meanwhile, the increasing need for rapid diagnosis and the introduction of innovative molecular diagnostic techniques for DNA analysis have positioned Europe as a significant market for POC molecular diagnostics.

Visit expo >