Unprecedented AI Integration Transforming Surgery Landscape, Say Experts
By HospiMedica International staff writers
Posted on 30 Oct 2023
Surgeons at the forefront of the use of artificial intelligence (AI) to improve surgical care convened recently to discuss the potential uses and ability of AI to predict adverse events and prevent complications in the preoperative, intraoperative, and postoperative settings.
At the American College of Surgeons (ACS, Boston, MA, USA) Clinical Congress 2023, a panel of leading surgeons, all pioneers in adopting AI into their work and studying potential applications, illustrated how this technology is revolutionizing patient care before, during, and after surgery. During the news briefing at the panel which took place on October 23 during ACS 2023, in Boston, Massachusetts, the experts highlighted how AI is not just a futuristic concept but a present-day game-changer in surgical care.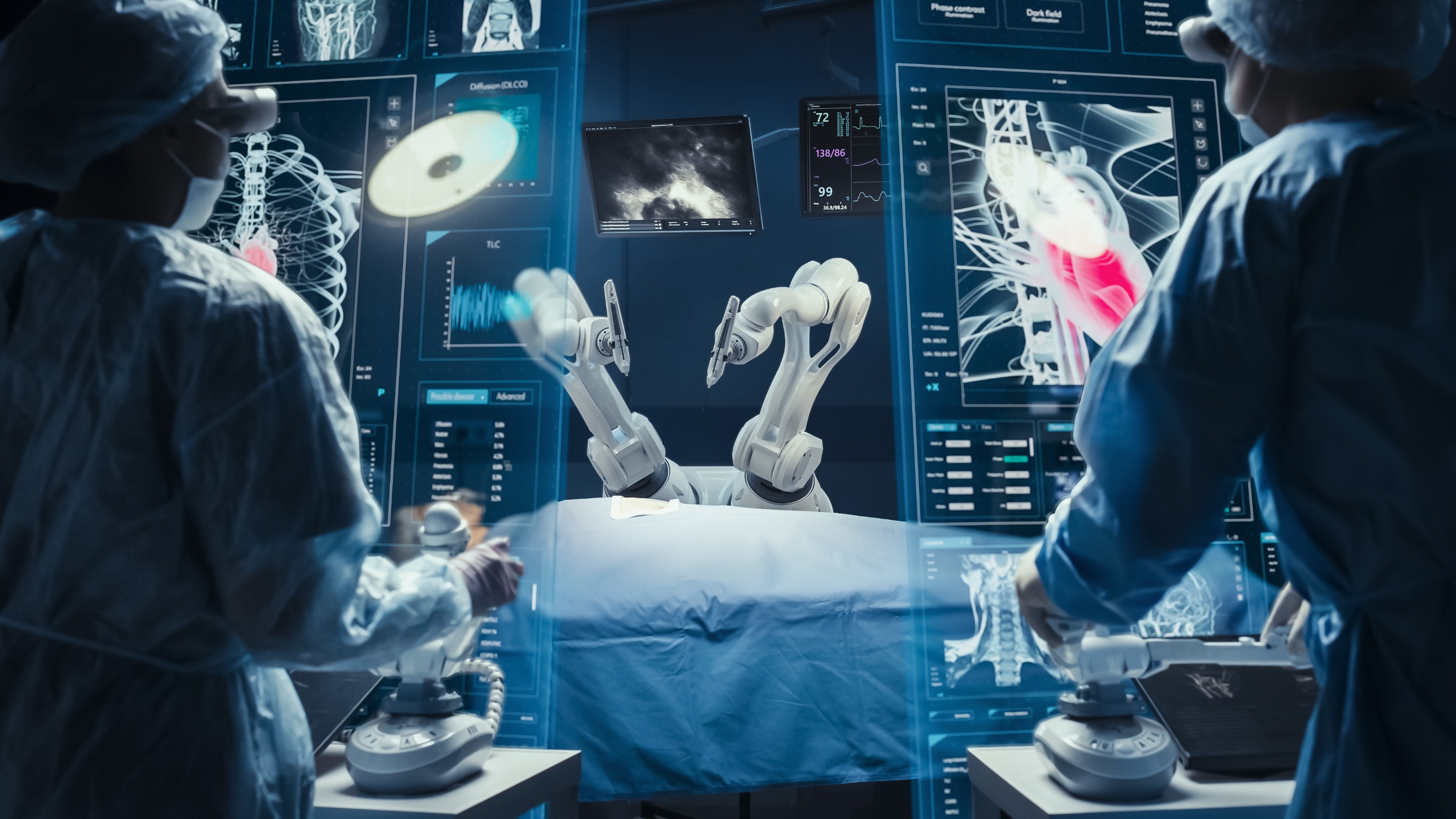 "Artificial intelligence is poised to transform surgery in the same way that the use of anesthesia, the discovery of antibiotics, and the introduction of minimally invasive surgery have altered surgical care," said Danielle S. Walsh, MD, FACS, FAAP, professor and vice chair of surgery for quality and process improvement, University of Kentucky, specialist in pediatric surgery, who moderated the briefing.
One of the critical advancements discussed was AI's role in predicting adverse events and complications. Tyler J. Loftus, MD, FACS, assistant professor of surgery and director of research, UF Intelligent Critical Care Center, University of Florida, a specialist in trauma and acute care surgery, explained how machine learning models could help in postoperative care decisions. "That post-operative triage decision is important in the patient's care path. And we use machine learning to make recommendations for which patients ought to go to an intensive care unit and which patients should go to a hospital floor," he said.
Rachael A. Callcut, MD, FACS, associate dean of data science and innovation, University of California, Davis, School of Medicine, and a specialist in trauma surgery, spoke about the applications of AI in high-stakes, high-pressure surgical environments. "Decision-making is extremely complex for providers, where a tremendous amount of data comes at them that they can't synthesize all in real time. So, we developed technology in my lab that allows people to leverage the power of AI to make those decisions safer, timelier, and ultimately be able to export that expert knowledge to places that perhaps don't have people who are as experienced in the conditions in which they're caring for," she noted.
Dr. Walsh provided a tangible example of how AI technology is making surgical procedures safer. "When we take out a gallbladder, the gallbladder has a branch, kind of like a branch on a tree. There's one branch that goes over the gallbladder, and out of all the different branches, you have to find exactly the right one," Dr. Walsh explained. "One of the mistakes that can happen in surgery is somebody cuts the wrong branch. And if you were a surgeon in the operating room about to cut the wrong one, you might get a red flashing signal warning you are about to cut the wrong structure."
However, amidst these technological strides, the panelists emphasized the irreplaceable aspect of human touch in healthcare. "While AI will change everything in surgery, it won't impact the things that matter most, like the patient-physician connection. We will still need to moderate these human elements," said Hassan A. Tetteh, MD, MBA, FACS, FACHE, associate professor of surgery at the Uniformed Services University of the Health Sciences, Inova Fairfax Hospital surgeon, a specialist in thoracic surgery.
The discussion also touched on AI's potential to personalize patient care. Dr. Loftus elaborated on AI's role in assisting patients facing complex surgical decisions by providing precise outcome predictions and understanding patient values to offer tailored recommendations.
"When artificial intelligence automates routine tasks, then the doctors and nurses can focus on and attend to deeper, more important aspects of patient care and leveraging the wisdom of experience plus intuition," he added, suggesting that AI's role is supportive, enhancing the capacity for human connection in patient care.
With new technology comes new responsibilities and potential liabilities. Christopher J. Tignanelli, MD, FACS, associate professor of surgery, University of Minnesota Medical School, and a specialist in critical care and acute care surgery discussed the legal implications for various stakeholders, including physicians, health systems, and AI developers or manufacturers. He highlighted scenarios where these entities might face liability issues, emphasizing the importance of defining standard practices and understanding the legal landscape as AI integration becomes more prevalent.
Gabriel A. Brat, MD, MPH, FACS, assistant professor of surgery, Beth Israel Deaconess Medical Center, and instructor in biomedical informatics at Harvard Medical School, specialist in trauma and critical care emphasizes the symbiotic relationship between surgeons' intuition and AI algorithms. "If you take the surgeon's intuition about what's happened to the patient and roll that in with the algorithms that have already been built to predict postoperative complications, you get better performance," he explained.
Jennifer A. Eckhoff, MD, postdoctoral research fellow in surgery, Massachusetts General Hospital commented that "the ultimate goal for AI would be to augment and improve and assist surgeons rather than replacing them."
Related Links:
American College of Surgeons 

Visit expo >