Researchers Attach Coronavirus to Genetically Modified Measles Vaccine
By HospiMedica International staff writers
Posted on 26 Mar 2020
Researchers from the University of Pittsburgh's Center for Vaccine Research (CVR; Pittsburgh, PA; USA) are developing a SARS-CoV-2 vaccine using a measles vector — meaning a measles vaccine engineered to express SARS-CoV-2 proteins on its surface — to generate immunity to the virus. CVR is a part of an international consortium led by Institut Pasteur (Paris, France) in collaboration with Themis Bioscience GmbH (Vienna, Austria) to develop a SARS CoV 2 vaccine and take it through phase I clinical trials in humans. The Coalition for Epidemic Preparedness Innovations (CEPI), an international, intergovernmental organization, is committing about USD 5 million to the consortium.
Measles is an attractive vector as the measles vaccine has proven safe and effective for billions of children over the past 40 years. Creating new measles vector vaccines is a well-established process. There are experimental measles vector vaccines for Chikungunya, dengue, Ebola, HIV-1, Lassa, MERS, RSV, SARS, West Nile and Zika, with several of them even advancing through clinical trials. Researchers from the three institutions have begun working on creating the vaccine, while CVR scientists are designing animal testing protocols that require special biocontainment measures for safe handling of potentially lethal, airborne pathogens such as SARS-CoV-2.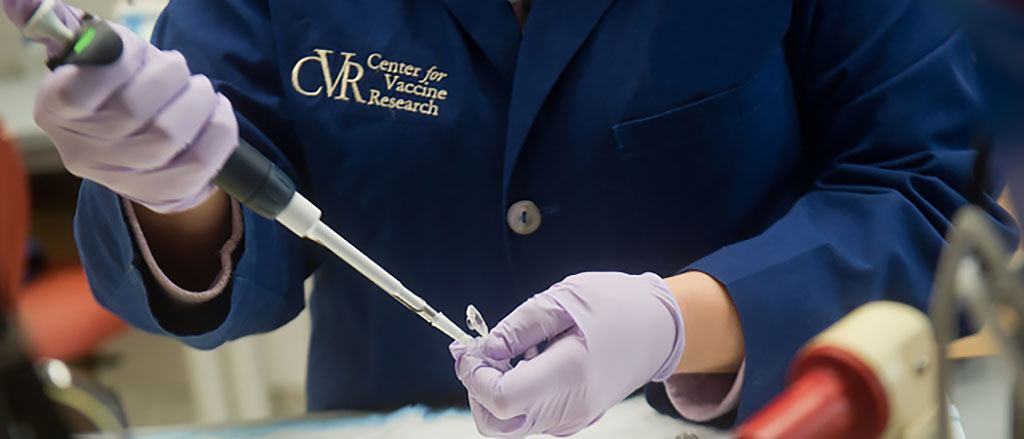 The researchers expect to have a candidate vaccine ready for animal testing in Paris and Pittsburgh by April, which will be complemented by the development of an aerosol model of COVID-19 disease at CVR. The vaccine will be administered to 60-80 human volunteers at the two sites in Europe by the end of the year. Meanwhile, Themis will begin generating a stockpile of the candidate vaccine in anticipation of a phase II trial starting early next year.
"There are virologists all around the world who have been trained for this moment," said CVR director and Jonas Salk Chair for Vaccine Research Paul Duprex, Ph.D. "We have colleagues in many parts of the world who collaborate and work with us to share information and share knowledge because this is important."
"Our versatile, plug-and-play manufacturing technology affords us the advantage of accelerating the discovery and development of a vaccine candidate against the highly infectious and pandemic coronavirus," said Erich Tauber, M.D., CEO of Themis.
"We are delighted to continue our long-lasting collaboration with Themis and CEPI that has already delivered high potential vaccine candidates for Chikungunya, nearing phase 3, and Lassa fever in phase 1, both emerging infectious diseases representing a threat to global health," said Stewart Cole, Ph.D., President of the Institut Pasteur.
Related Links:

Themis Bioscience GmbH
University of Pittsburgh's Center for Vaccine Research
Institut Pasteur