Abbott Wins UK Government Contract to Supply Millions of Laboratory-Based IgG Antibody Tests
By HospiMedica International staff writers
Posted on 23 May 2020
Abbott (Lake Forest, IL, USA) has been awarded a government contract to supply millions of its laboratory-based IgG antibody tests to National Health Service (NHS) laboratories across the UK over the coming months.
Abbott's SARS-CoV-2 IgG test specifically identifies the IgG antibody, which is a protein that the body produces in the late stages of infection and may remain up to months and possibly years after a person has recovered. The test is designed to detect the IgG antibody specifically as it can better help physicians determine recovery from infection, versus looking at a combination of antibodies.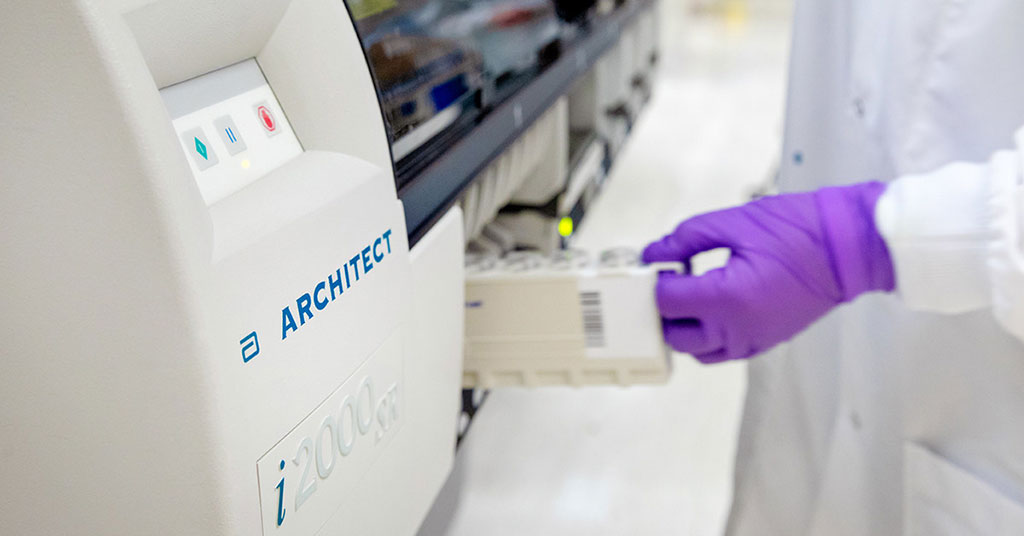 Abbott's IgG antibody test will be available at NHS laboratories across the UK, using its ARCHITECT i1000SR and i2000SR and Alinity i laboratory instruments. The ARCHITECT system can run up to 100-200 tests per hour to help hospitals and laboratories with reliable antibody testing during the pandemic.
Abbott has shipped 800,000 antibody tests to NHS laboratories, to be used as part of the testing initiative announced by the UK Secretary of State for Health. These tests, alongside the Abbott PCR tests already being used across the NHS, enable the company to support the UK with broad molecular and antibody testing during this pandemic.
"Abbott is proud to support the NHS' COVID-19 antibody testing strategy announced today, with agreement to supply antibody tests to NHS laboratories across the UK," said Mike Clayton, managing director, Northern Europe diagnostics, Abbott. "We have already delivered 800,000 tests to NHS laboratories, so they are prepared to deploy these tests, in line with government direction. Antibody testing is an important next step as we work to get back to our normal lives."
Other channels