Universally Effective Antibodies Found in COVID-19 Patients Raise Hopes of Coronavirus Vaccine
By HospiMedica International staff writers
Posted on 29 May 2020
An immunological study of people who had recovered from COVID-19 showed that although the amount of antibodies they generated varied widely, most individuals had generated at least some that were intrinsically capable of neutralizing the SARS-CoV-2 virus.
A team of immunologists, medical scientists, and virologist at the Rockefeller University (New York, NY, USA) has been collecting blood samples from volunteers who have recovered from COVID-19. The team used an essay they had developed to test the neutralizing activity of the plasma samples. This involved mixing the plasma with a pseudo SARS-CoV-2 virus and measuring how well this mixture could still infect human cells in a dish. Antibodies vary widely in their efficacy. While many may latch on to the virus, only some are truly "neutralizing," meaning that they actually block the virus from entering the cells. The majority of the samples studied by the team showed poor to modest "neutralizing activity," indicating a weak antibody response. The neutralizing antibodies found in the study bind to at least three distinct sites on the receptor-binding domain (RBD) subunit of the spike protein, which is what SARS-CoV-2 uses to gain entry to host cells.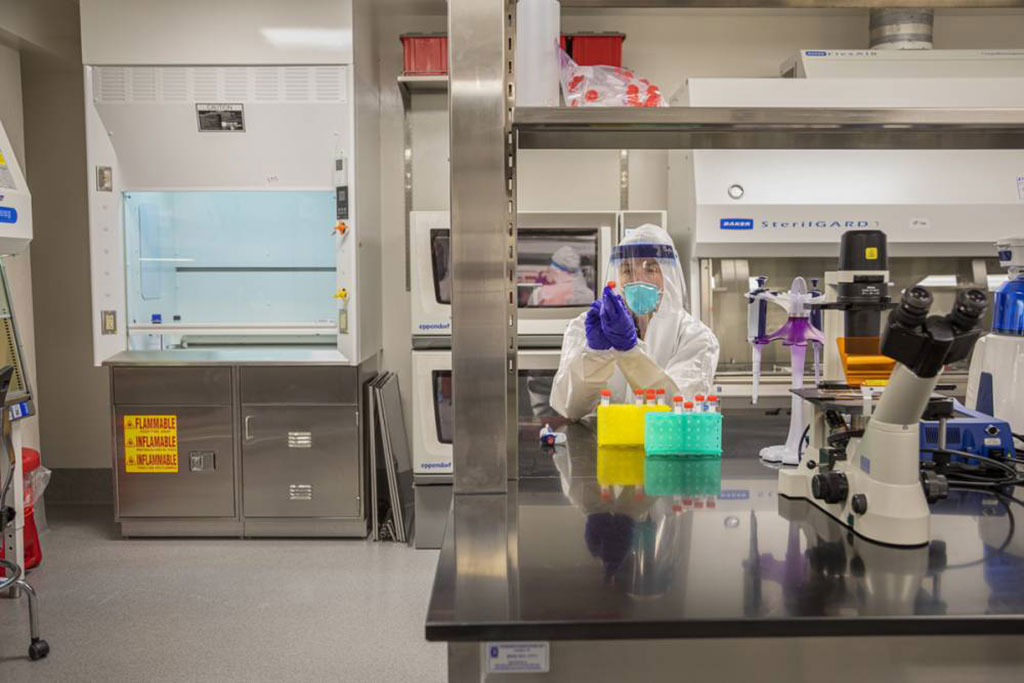 However, a closer look revealed that everyone's immune system is capable of generating effective antibodies—just not necessarily enough of them. Even when neutralizing antibodies were not present in an individual's serum in large quantities, the researchers could find some rare immune cells that make them. Moreover, the researchers identified three distinct antibodies that were shown to be the most potent of the bunch in neutralizing the virus. A second look at the low-performing plasma samples revealed they also contained these RBD-binding antibodies, albeit in small quantities. The researchers are now working to develop them further into therapeutic and preventive drugs.
"This suggests just about everybody can do this, which is very good news for vaccines," says Michel C. Nussenzweig, head of the Laboratory of Molecular Immunology at Rockefeller. "It means if you were able to create a vaccine that elicits these particular antibodies, then the vaccine is likely to be effective and work for a lot of people."
Related Links:

The Rockefeller University
Other channels