Sheba Medical Center's New COVID-19 Inspired Immersive Simulation Patient Room Uses AI, AR and Robotic Monitoring
By HospiMedica International staff writers
Posted on 29 May 2020
A new COVID-19 inspired immersive simulation patient room of the future at Sheba Medical Center (Tel HaShomer, Israel) realistically simulates extreme medical situations by combining live actors as patients and doctors, as well as robotic clinical simulators.
The strategic medical technologies for this hi-tech patient room at Sheba Medical Center, the largest and most comprehensive medical center in the Middle East, have been implemented by EarlySense (Woburn, MA, USA), a provider of contact-free, continuous monitoring solutions for the healthcare continuum. The hi-tech patient room of the future includes an array of monitoring, AI, augmented reality (AR) and robotic technologies that can be tested quickly and safely, allowing fast turn-around times for inventing, developing, testing, and demonstrating next generation technologies.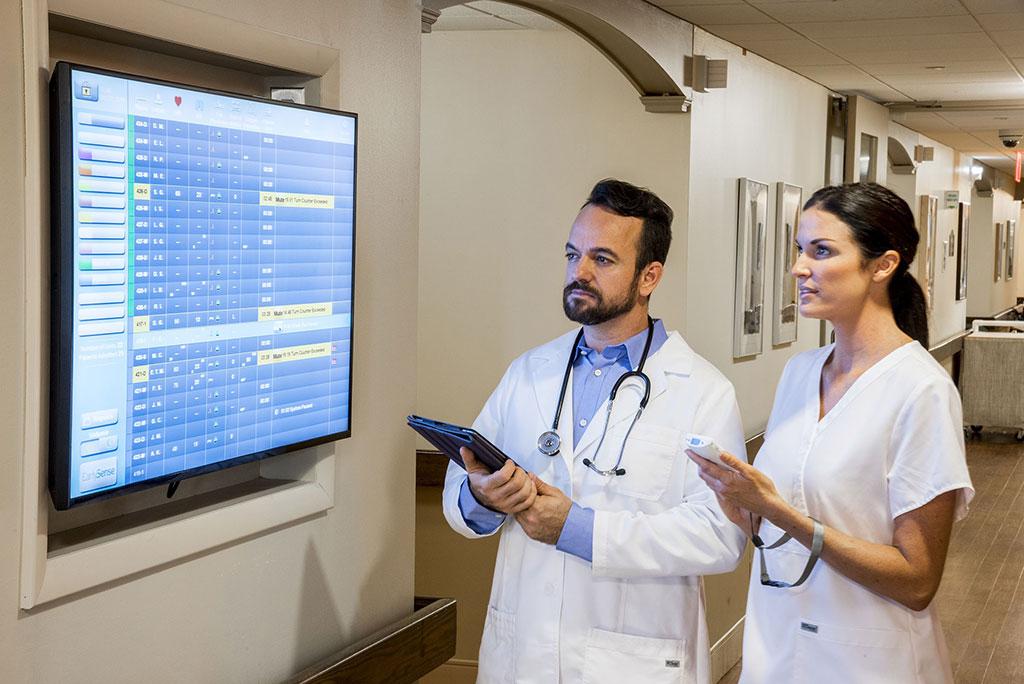 The EarlySense system has been implemented by Sheba Medical Center as well as other global healthcare facilities to continuously monitor COVID-19 patients while also protecting healthcare staff. The technology is installed in more than 40,000 patient beds in hospitals and post-acute care facilities worldwide. The contact-free continuous monitoring system tracks respiratory rate, heart rate and movement without ever touching the patient. The sensor, placed under the patient's mattress, transmits real-time patient data for the early detection of clinical changes to a display outside of the patient's room, limiting the need for staff to gown up and enter isolation areas. The EarlySense system is clinically proven to help prevent adverse events, including code blue events resulting from cardiac or respiratory arrest, patient falls, pressure ulcers, preventable ICU transfers and hospital readmissions.
"Contact-free continuous monitoring is, by nature, uniquely suited to care for COVID-19 patients. However, its value extends even further as we look toward the future of patient care and telehealth," said Matt Johnson, EarlySense CEO. "We are pleased to be included in this first-of-its-kind project, as we remain committed to assisting hundreds of healthcare facilities around the globe provide proactive, quality patient care and support."
Other channels