Siemens Granted FDA Emergency Use Authorization for SARS-CoV-2 Total Antibody Test
By HospiMedica International staff writers
Posted on 02 Jun 2020
Siemens Healthineers (Erlangen, Germany) has secured Emergency Use Authorization from the US Food and Drug Administration for its laboratory-based total antibody test to detect the presence of SARS-CoV-2 antibodies, including IgM and IgG in blood.
The test data demonstrated 100% sensitivity and 99.8% specificity. The total antibody test allows for identification of patients who have developed an adaptive immune response, which indicates recent infection or prior exposure. Testing can begin immediately with more than one million tests already shipped to health systems and laboratories. A spike protein on the surface of the SARS-CoV-2 virus enables the virus to penetrate and infect human cells found in multiple organs and blood vessels. The Siemens Healthineers Total Antibody COV2T assay was thoughtfully designed to detect antibodies to the spike protein. These antibodies are believed to neutralize the SARS-CoV-2 virus and therefore prevent infection. Multiple potential vaccines in development for SARS-CoV-2 include the spike protein within their focus.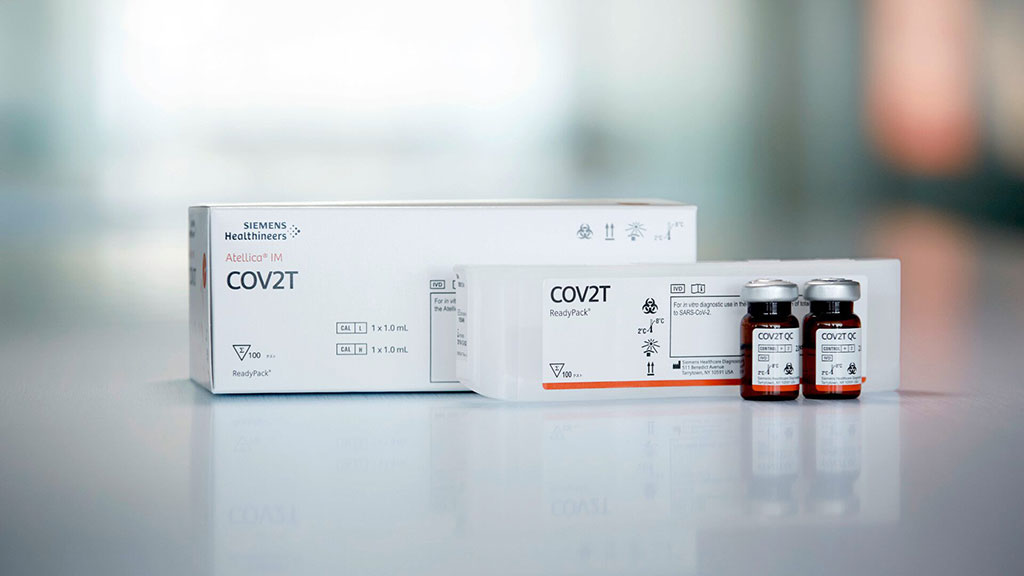 The total antibody test SARS-CoV-2 Total (COV2T)3 is available on the largest installed base of high-throughput analyzers, including the Atellica IM immunoassay analyzers, which can run up to 440 tests per hour1 and enables a result in just 10 minutes. The test also is available on the company's expansive installed base of ADVIA Centaur XP and XPT analyzers, which can test up to 240 samples per hour with a result in 18 minutes. Comparable antibody tests for Siemens Healthineers Dimension Vista and Dimension EXL systems started shipping on May 29, further extending clinical reach across the company's 20,000 systems installed worldwide.
"As a leader in laboratory diagnostics, Siemens Healthineers designed a high-quality, highly accurate antibody test with the capacity and reach necessary to help address a critical societal need," said Deepak Nath, PhD, President, Laboratory Diagnostics, Siemens Healthineers. "The test targets both IgM and IgG antibodies, which allows for early identification of individuals infected with the virus who have developed an immune response, even if they were asymptomatic or never diagnosed with the disease."
Other channels