Volunteers in Brazil Receive Oxford COVID-19 Vaccine in Latin America's First Phase 3 Clinical Trial
By HospiMedica International staff writers
Posted on 30 Jun 2020
Volunteers in Brazil have begun receiving the University of Oxford's (Oxford, UK) trial vaccine against COVID-19, in Latin America's first Phase 3 clinical trial.
The trial will enroll 5,000 volunteers across Brazil and is being conducted in partnership with AstraZeneca (Cambridgeshire, England). The Brazilian Ox1Cov-19 Vaccine Trial aims to find a vaccine that will prevent infection by SARS-CoV-2, the virus that causes COVID-19. The technical name of the vaccine is ChAdOx1 nCoV-19, as it is made from a virus called ChAdOx1, which is a weakened and non-replicating version of a common cold virus (adenovirus). The vaccine has been engineered to express the SARS-CoV-2 spike protein and was made by adding genetic material called spike glycoprotein that is expressed on the surface of SARS-CoV-2 to the ChAdOx1 virus. This spike glycoprotein is usually found on the surface of the novel coronavirus and is what gives the coronavirus its distinct spiky appearance.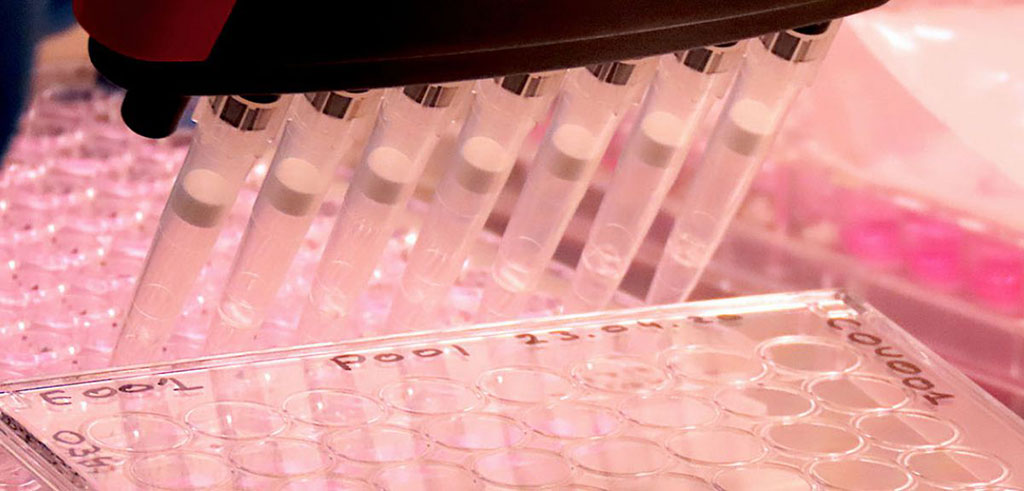 These spikes play an essential role in laying a path for infection by the coronavirus. The virus that causes COVID-19 uses this spike protein to bind to ACE2 receptors on human cells. In this way, the virus gains entry to the cells in the human body and causes COVID-19 infection. Researchers have shown that antibodies produced against sections of the spike protein after natural infection are able to neutralize the virus when tested in the laboratory. By vaccinating volunteers with ChAdOx1 nCoV-19, scientists hope to make the human body recognize and develop an immune response (i.e., develop antibodies) to the spike glycoprotein that will help stop the SARS-CoV-2 virus from entering human cells and causing COVID-19. The vaccine was developed at the University of Oxford's Oxford Jenner Institute and is currently on trial in the UK, where over 4,000 participants are already enrolled into the clinical trial and enrolment of an additional 10, 000 participants is planned.
"It is an honor for me, as investigator and for my country to be selected to support the clinical development of this candidate vaccine and help the world to face a global challenge," said Professor Sue Ann Costa Clemens, investigator and study coordinator from UNIFESP. "This study has contributed to a major achievement in public health already, as the Brazilian Ministry of Health signed on June 27, an agreement for local production of ChAdOx1 nCoV-19 with AstraZeneca Brazil."
"It is a privilege to be working with the researchers at the Federal University of São Paulo – UNIFESP on the first COVID-19 vaccine trial in Latin America in the next stage of this important trial," said Professor Andrew Pollard, Chief investigator of the Oxford Vaccine Trial at Oxford University. "The global coronavirus pandemic still presents an unprecedented threat to human health worldwide, but equally unprecedented is the impressive way researchers and scientists around the world have been able to collaborate on the clinical development work to combat this threat."
Related Links:

University of Oxford
AstraZeneca
Other channels