Altimmune Receives Funding for Trial of Intranasal Candidate for Treatment of Outpatients with Early COVID-19
By HospiMedica International staff writers
Posted on 30 Jun 2020
Altimmune, Inc. (Gaithersburg, MD, USA) has been was awarded USD 4.7 million by the US Army Medical Research & Development Command (USAMRDC) to fund its Phase 1/2 clinical trial of T-COVID, an investigational intranasal immune modulator for the treatment of outpatients with early COVID-19.
The competitive award was granted by USAMRDC in collaboration with the Medical Technology Enterprise Consortium (MTEC), a biomedical technology consortium working in partnership with the Department of Defense (DoD). The award is expected to provide Altimmune sufficient funding to cover the entire cost of conducting this clinical trial. Patient enrollment in the T-COVID Phase 1/2 trial is expected to commence in the coming weeks, with data readout expected in the fourth quarter of 2020. If the Phase 1/2 clinical trial is successful, the company plans to initiate a Phase 2/3 trial of T-COVID early next year and commence discussions regarding a potential Emergency Use Authorization.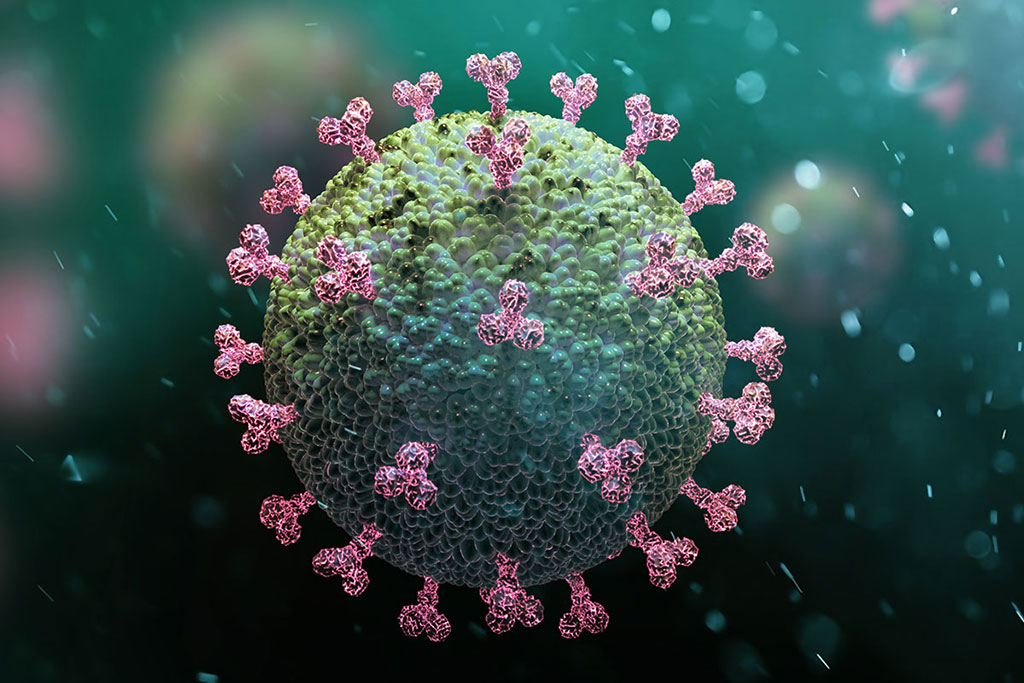 The US Food and Drug Administration (FDA) has authorized Altimmune to proceed with a clinical trial of T-COVID, which is based on the same technology supporting the company's intranasal vaccine candidates, including AdCOVID for COVID-19, NasoShield for anthrax and NasoVAX for influenza. T-COVID is differentiated from most other COVID-19 therapeutics currently in development as it is focused on non-hospitalized patients prior to the development of pulmonary dysfunction with a goal to prevent the progression to severe lung inflammation and thereby decrease the development of severe COVID-19 and the need for hospitalization.
The T-COVID therapeutic program complements Altimmune's novel single-dose COVID-19 vaccine candidate, AdCOVID, that utilizes the company's proprietary intranasal vaccine technology and has the potential to prevent infection by activating multiple arms of the immune system. Altimmune has initiated AdCOVID preclinical studies and multiple candidates of the AdCOVID vaccine are currently being evaluated, with the topline immunogenicity results expected to identify the best vaccine candidate for manufacturing and clinical development. The company intends to initiate manufacturing in July with the Phase 1 clinical trial expected to begin in Q4 of this year.
"T-COVID represents one of the few investigational programs that targets outpatients with early COVID-19, with the goal of protecting them from progressing to severe disease and the need for hospitalization," said Vipin K. Garg, Ph.D., President and Chief Executive Officer of Altimmune. "Importantly, this single dose, intranasal candidate has the potential to alleviate one of the major concerns of this pandemic, debilitating illness and prolonged hospitalization. Because of the broad protection it could afford against a variety of other respiratory pathogens, we believe that T-COVID has the potential to defend against future strains of coronavirus or other pandemics. We are delighted that the Department of Defense, U.S. Army and MTEC recognize this potential and are supporting its development."
"We are excited to provide funding to the Altimmune team to conduct a trial using T-COVID," said Dr. Mei G. Sun, OTA Program Manager for USAMRDC. "The replication-deficient adenovirus 5 (RD-Ad5) vector technology underpinning T-COVID has shown a significant reduction in lung inflammation and improvement in survival following a lethal influenza dose in preclinical models. Together with Altimmune, USAMRDC shares the common objective of finding a successful therapeutic intervention for COVID-19, and we are excited to partner with Altimmune on this approach."
Related Links:

Altimmune, Inc.