Pfizer and BioNTech Announce Early Positive Data from Phase 1/2 Study of mRNA-Based COVID-19 Vaccine Candidate
By HospiMedica International staff writers
Posted on 02 Jul 2020
Pfizer Inc. (New York, NY, USA) and Biopharmaceutical New Technologies (BioNTech Mainz, Germany) have announced preliminary data from the most advanced of four investigational vaccine candidates from their BNT162 mRNA-based vaccine program, Project Lightspeed, against SARS-CoV-2.
The BNT162 program is evaluating at least four experimental vaccines, each of which represents a unique combination of mRNA format and target antigen. According to preliminary clinical data for the nucleoside-modified messenger RNA (modRNA) candidate, BNT162b1, which encodes an optimized SARS-CoV-2 receptor binding domain (RBD) antigen, BNT162b1 could be administered in a dose that was well tolerated and generated dose dependent immunogenicity, as measured by RBD-binding IgG concentrations and SARS-CoV-2 neutralizing antibody titers.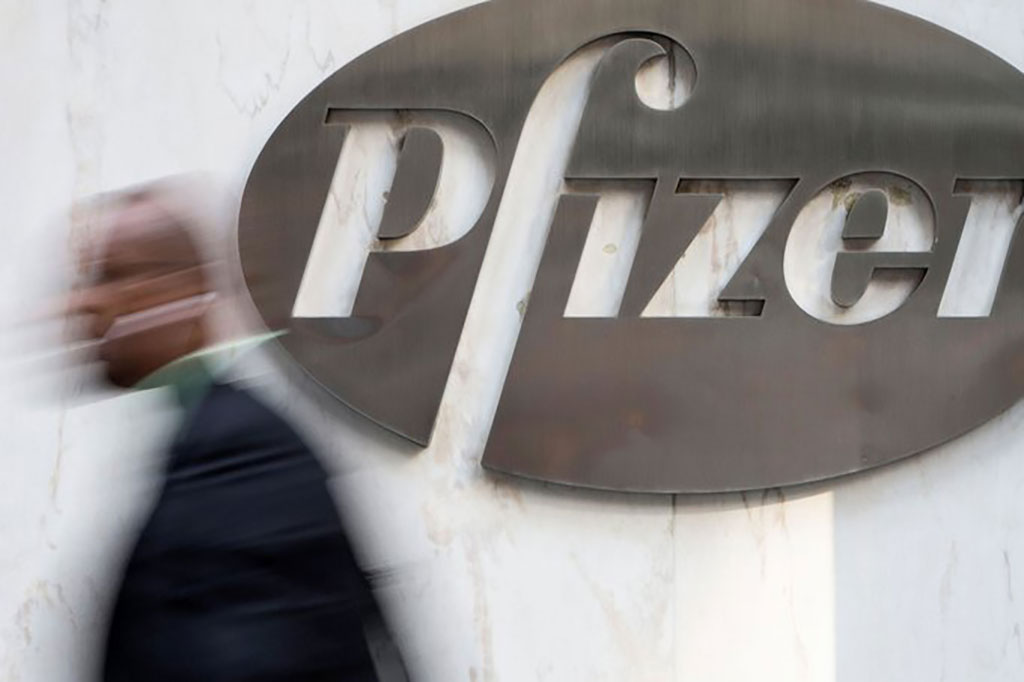 The ongoing US Phase 1/2 randomized, placebo-controlled, observer-blinded study is evaluating the safety, tolerability, and immunogenicity of escalating dose levels of BNT162b1. These preliminary data, together with additional preclinical and clinical data being generated, will be used by the two companies to determine a dose level and select among multiple vaccine candidates to seek to progress to a large, global Phase 2b/3 safety and efficacy trial. That trial may involve up to 30,000 healthy participants and is anticipated to begin in late July 2020, if regulatory approval to proceed is received.
If the ongoing studies are successful and the vaccine candidate receives regulatory approval, the companies expect to manufacture up to 100 million doses by the end of 2020 and potentially more than 1.2 billion doses by the end of 2021. In that event, BioNTech and Pfizer would work jointly to distribute the potential COVID-19 vaccine worldwide (excluding China, where BioNTech has a collaboration with Fosun Pharma for BNT162 for both clinical development and commercialization).
"We are encouraged by the clinical data of BNT162b1, one of four mRNA constructs we are evaluating clinically, and for which we have positive, preliminary, topline findings," said Kathrin U. Jansen, Ph.D., Senior Vice President and Head of Vaccine Research & Development, Pfizer. "We are dedicated to develop potentially groundbreaking vaccines and medicines, and in the face of this global health crisis, we approach this goal with the utmost urgency. We look forward to publishing our clinical data in a peer-reviewed journal as quickly as possible."
"These preliminary data are encouraging in that they provide an initial signal that BNT162b1 targeting the RBD SARS-CoV-2 is able to produce neutralizing antibody responses in humans at or above the levels observed in convalescent sera – and that it does so at relatively low dose levels. We look forward to providing further data updates on BNT162b1," said Ugur Sahin, M.D., CEO and Co-founder of BioNTech.
Related Links:

Pfizer Inc.
Biopharmaceutical New Technologies
Other channels