Erba Mannheim Makes SARS-CoV-2 Testing Available to Labs Everywhere
By HospiMedica International staff writers
Posted on 03 Jul 2020
Erba Mannheim (London, England) has taken up the challenge of providing labs and clinicians everywhere with reliable and affordable solutions to SARS-CoV-2 testing.
The company's efforts come amidst the serious challenges in the supply of material related to sampling and testing of SARS-CoV-2, as well as public confusion over the utility of some types of test. With two main technologies emerging for SARS-CoV-2 testing: molecular (primarily PCR) and serology (ELISA, rapid tests, IFA), Erba has joined the fight against COVID-19 by launching the ErbaLisa IgG and IgM antibody ELISA kits. These tests have been developed and manufactured entirely in California, US by Calbiotech, the immunoassay center of excellence of the Erba Mannheim group.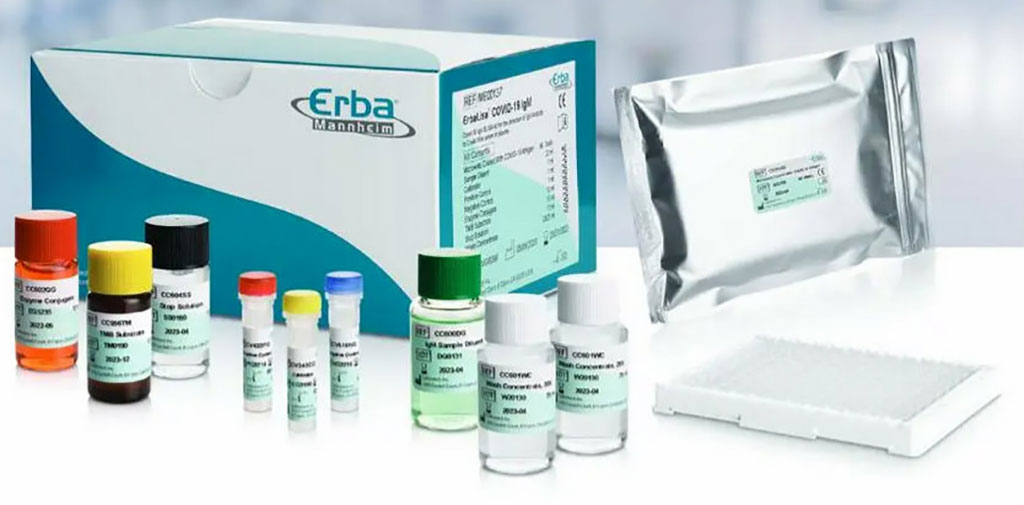 Similar to its ErbaLisa ELISA range, Erba has continued to maintain quality and performance as the top priorities for its COVID-19 antibody assays. The IgG kits use Spike protein antigens to ensure clinical relevance and specificity, and the IgM kits employ a combination of Spike and Nucleocapsid antigens. Additionally, Erba has extensively validated the performance and accuracy of these tests through multiple studies in partnership with public and private laboratories, as well as universities. Aside from being CE marked, and pending EUA authorization in the US, the ErbaLisa COVID-19 tests have also been approved by strict regulatory bodies across the globe, from ANVISA in Brazil to the ICMR in India.
In addition to ensuring quality and performance of its ErbaLisa COVID-19 tests, Erba is now focusing on making these tests available to labs everywhere. The company remains committed to making quality diagnostic solutions affordable to growing labs across all the emerging markets in Asia, Latin America, the Middle East and Africa. Amidst the ongoing challenges in supply of reliable COVID-19 tests and long-standing IVD companies giving higher priority to meeting the demand in Europe and North America, Erba's commitment to the emerging markets assumes greater significance.
Other channels