AI-Powered Smart COVID-19 Eyewear Tracks Wearer's Biometrics to Measure Risk of Contracting Coronavirus
By HospiMedica International staff writers
Posted on 14 Sep 2020
Scientists have developed smart COVID-19 eyewear that measures the user's risk of potentially contracting the novel coronavirus and advice subsequent actions.
IP Venture, Inc. (San Jose, CA, USA), together with its affiliate company IngenioSpec, is offering smart COVID-19 eyewear that can track a user's biometrics - such as heart rate, oxygen level, temperature, activity level, and coughing frequency - and provide alert if someone approaching has a high temperature, or has been infected via available contact-tracing programs. By keeping track of the different factors and based on COVID's signature, the eyewear can better identify the risk of a person getting the virus and can prompt him to consider self-quarantine and schedule for a test ASAP. Knowing if one is positive even a few days earlier can prove vital in fighting the spread of this pandemic.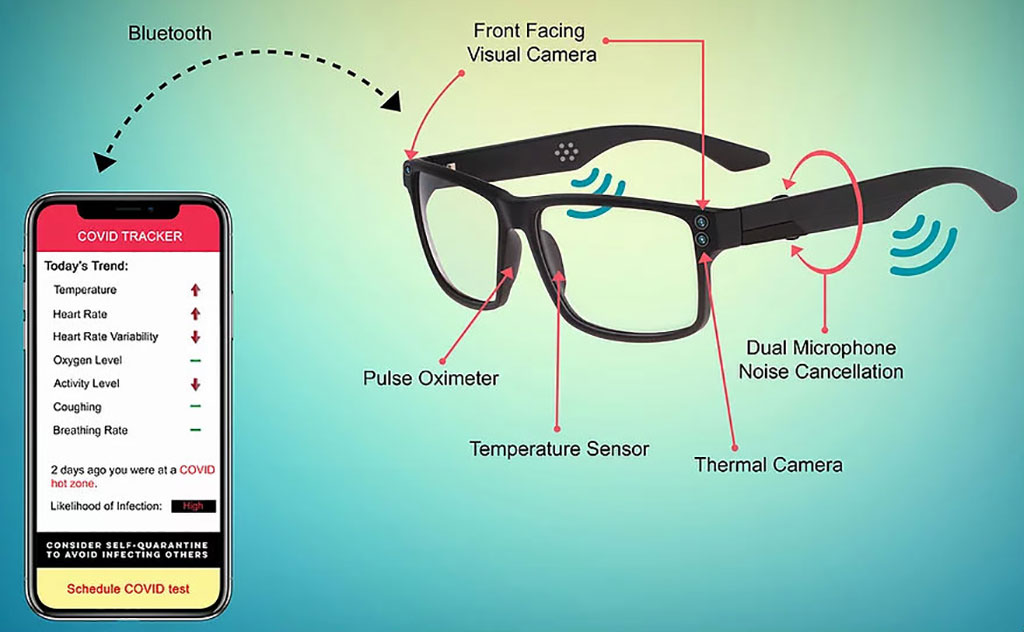 For those inflicted with the virus, a digital assistant in the eyewear can provide gentle reminders, such as to regularly hydrate; moral support, such as playing a favorite song; or official recommendations, like how many days the user's family should remain isolated. Through continual monitoring, the eyewear could contact or suggest contacting medical personnel if the user's condition worsens. For those with "long haul" COVID-19, the eyewear could keep track of a patient's long-term biometrics to better understand the virus and hopefully find effective treatment.
Related Links:

IP Venture, Inc.
Other channels