Stem Cells Offer Hope of Treatment for COVID-19 Patients with Acute Respiratory Distress Syndrome (ARDS)
By HospiMedica International staff writers
Posted on 15 Sep 2020
Researchers from the University of California San Francisco (San Francisco, CA, USA) are studying whether cells drawn from deep inside the bones can hold hope for the sickest of COVID-19 patients who have severe lung injury called acute respiratory distress syndrome, or ARDS.
There is currently no drug to treat ARDS, which has a mortality rate of 27% for mild cases and 45% for the most severe cases. An early study on COVID-19 patients with ARDS found that only about 25% survive, though that percentage may be as high as 40%. The clinical trial is testing the effects of infusions of stem cells drawn from bone marrow in the hopes of finding a therapy for the deadly syndrome. Patients in a randomized double blind clinical trial are being given mesenchymal stem cells (MSCs) or placebo to test the effectiveness of the therapy. The trial hopes to repair the severe and often fatal lung damage in people suffering from ARDS.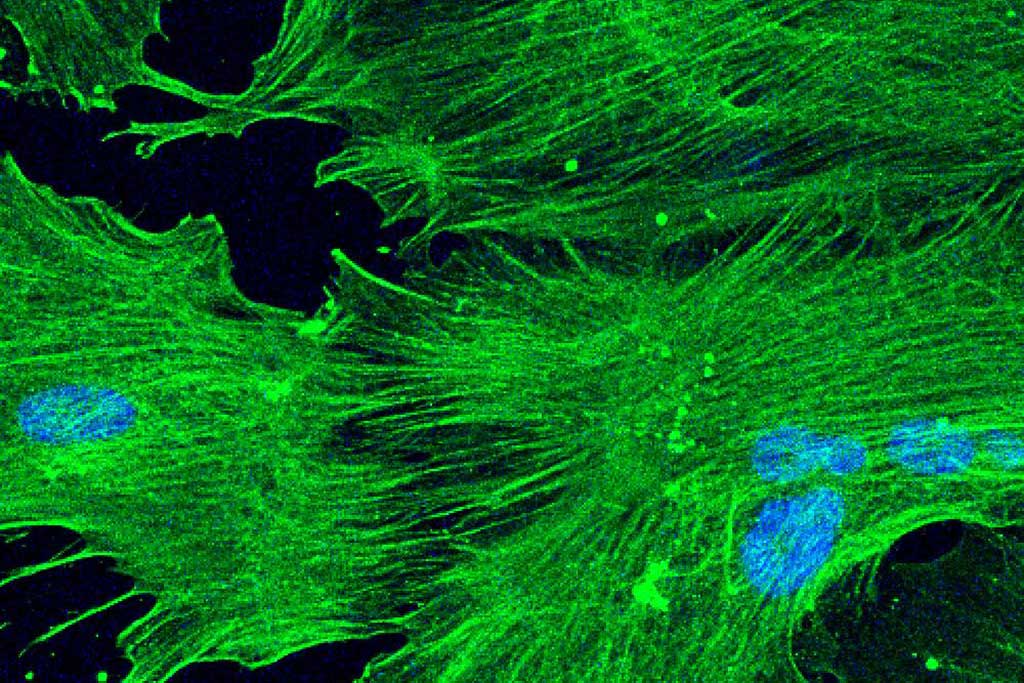 MSCs are stromal cells found in bone marrow, play a key role in how human bodies make and repair skeletal tissues - things like bone and cartilage and support the cells in the bone marrow that produce red and white blood cells. Once researchers discovered that MSCs could modulate inflammation when transplanted into other people, they began exploring them as potential therapies for a range of diseases and traumas.
ARDS can be caused by trauma, bacterial infection, or a viral infection like COVID-19. In an earlier trial, the team had showed that MSCs are safe to use, and that they have promising benefits in treating patients with ARDS. In the current Phase 2 double blind clinical trial, the researchers are enrolling 120 ARDS patients who are adult ICU patients on ventilators with excess fluid in their lungs, and no sign of heart failure as a primary cause of the respiratory failure. Based on these outcomes and further studies on MSCs, the researchers view them as a possible route for cell-based therapy. Much like cancer treatment is not a single approach but instead different therapies tailored to the type of cancer cells, the use of something like MSCs could be perhaps tailored exactly to whatever specific kind of syndrome of respiratory failure.
"It's a very interesting possible therapy," said Michael Matthay, MD, professor of medicine at the UCSF School of Medicine. "We're really in the early phases of understanding these cell-based therapies."
Related Links:

University of California San Francisco
Other channels