Low-Cost, Portable Ventilator Based on Intelligent 3D-Printed Origami Technology Could Improve COVID-19 Treatment
By HospiMedica International staff writers
Posted on 10 Sep 2021
3D-printed origami technology is at the heart of a low-cost, portable ventilator aimed at improving COVID-19 treatment and revolutionizing healthcare delivery.
Researchers from the Simon Fraser University (Burnaby, Canada) are replicating a distinctive art form - the subtle folding of origami - to create 3D printable technologies to aid in the fight against COVID-19, and help doctors to identify and diagnose various health conditions. The low-cost, portable 3D-printed ventilator, driven by a patented, intelligent 3D-printed origami tube, is designed to assist a person's breathing by reliably contracting the 3D-printed origami tube, rather than compressing a conventional bag-valve mask (BVM), which reduces the overall size of the assisted breathing machine with mechanical strength gain. The 3D-printed design and lightweight materials also lowers production costs.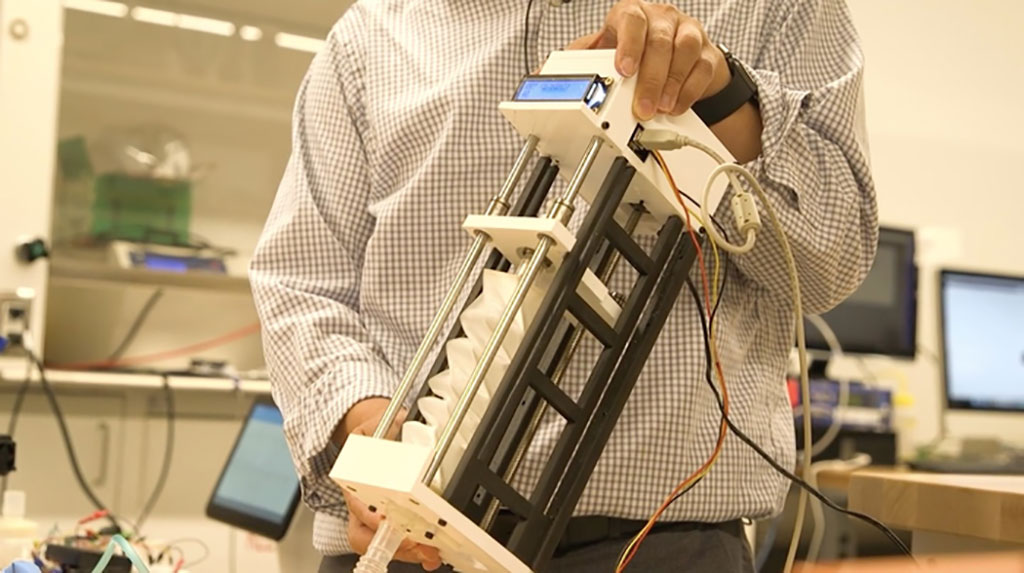 Its small and lightweight design, combined with low production costs, makes the portable ventilator useful for treating COVID-19 patients or patients who need a compact and transportable device outside of hospital settings, such as long-term care homes or in remote rural areas and developing countries.
"In our portable origami ventilator, more than 95% of components can be 3D printable, that's why it is really cost-efficient," said SFU School of Mechatronic Systems Engineering's associate professor Woo Soo Kim who led the work. "Other portable ventilators can cost over USD 2,000, but our 3D-printed ventilator can be produced for about USD 200."
Related Links:

Simon Fraser University