MeMed Displays Disruptive Technology Award Finalist COVID-19 Severity Test at AACC 2021
By HospiMedica International staff writers
Posted on 29 Sep 2021
MeMed (Haifa, Israel) displayed the MeMed COVID-19 Severity Test, the Disruptive Technology Award finalist, at the 2021 AACC Annual Scientific Meeting & Clinical Lab Expo, the largest global scientific conference & tradeshow in the field of laboratory medicine.
MeMed was named a finalist for the American Association of Clinical Chemistry's (AACC) Disruptive Technology Award for the MeMed COVID-19 Severity test, which stratifies the risk that a patient with COVID-19 will experience severe outcomes. It reads the immune-system in real time to accurately determine whether SARS-CoV-2 patients are likely to have a severe outcome.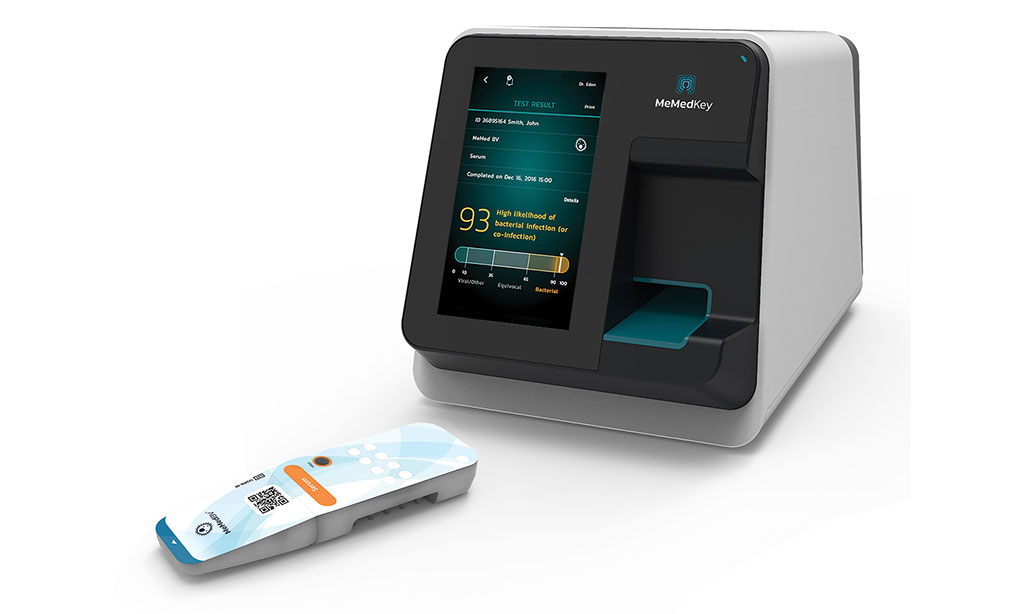 MeMed COVID-19 Severity is a pioneering host response technology that measures multiple proteins from a serum sample and applies machine learning to stratify the risk that a patient with COVID-19 will experience severe outcomes. The test runs in 15 minutes on the company's cutting edge multi-purpose platform, MeMed Key, for quantitative diagnostic immunoassays that opens the way to central lab performance at the point-of-need, using chemiluminescence detection technology. MeMed Key provides accuracy similar to large central lab immunoassay platforms in a miniaturized and point-of-need format. It has a wide dynamic range from single pg/ml to µg/ml, which opens the way to measuring host and pathogen based immunoassays that are currently only measurable at the central lab.
Also on display at the event was MeMed BV, a host-immune response assay that can aid to distinguish between bacterial and viral infections delivering results in 15 minutes from serum. MeMed BV computationally integrates the levels of three host immune proteins into a simple score indicating the likelihood of a bacterial immune response/co-infection versus a viral immune response. Run on the compact MeMed Key, it is the only test for distinguishing bacterial from viral infections that has been validated in multinational, double-blind and external clinical studies.
Related Links:
MeMed 
Other channels