Inappropriate Diagnostic Tests Could Overestimate SARS-CoV-2 Infections Among Vaccinated People
By HospiMedica International staff writers
Posted on 23 Nov 2021
The number of SARS-CoV-2 infections among vaccinated people could be overestimated unless appropriate diagnostic tests are used, according to a research team which found that some COVID-19 vaccines induce antibodies that recognize a viral antigen which is not included in the vaccine.
A study by the Barcelona Institute for Global Health (ISGlobal; Barcelona, Spain) has revealed that a considerable percentage of people immunized with the Pfizer-BioNTech and Moderna vaccines, which target the SARS-CoV-2 spike protein generate antibodies that can recognize a fragment of another viral protein (the N protein). These rather unexpected findings have implications for the detection of infections in vaccinated people. All vaccines approved in Europe use the SARS-CoV-2 spike protein as antigen, and therefore induce the production of spike-specific antibodies. Because of this, serological tests to establish whether a vaccinated person has been infected measure antibodies to other viral proteins that are not included in the vaccine, such as the N (nucleocapsid) protein.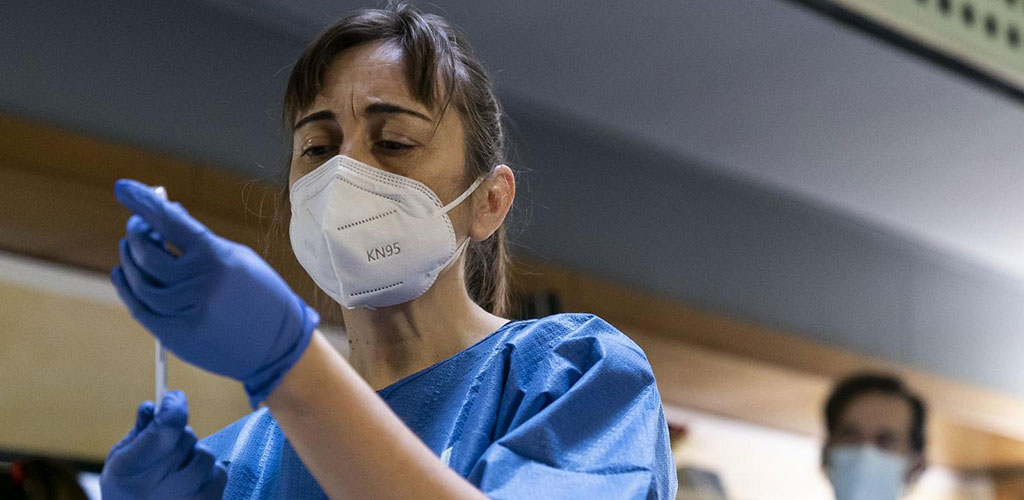 In their study, the research team closely followed the production and duration of antibodies against different viral antigens in two cohorts of healthcare workers. The unexpectedly found that the mRNA vaccines (Pfizer-BioNTech or Moderna) induce antibodies that not only recognize the spike protein, but can also recognize a fragment of the N protein (the C-terminal region) of SARS-CoV-2. The research team detected, in a considerable percentage of vaccinated individuals, a significant increase of IgG antibodies that can recognize the C-terminal region of the N protein (36% of people who received Moderna and 13% of people who received Pfizer). The Moderna vaccine also induced an increase in antibodies that recognize the full-length N protein, although in a lower percentage of people.
The most probable explanation, according to the researchers, is that spike vaccination can induce antibodies that cross-react with the C-terminal fragment of N. These results are relevant in terms of public health, since it has been proposed to use the N protein to monitor breakthrough infections in vaccinated people. The researchers believe that the N protein (in any case the N-terminal region) should not be used to detect breakthrough infections and that ideally a combination of multiple viral antigens should be used. This would allow a better estimation of vaccine effectiveness.
"With the emergence of new variants that can potentially evade vaccine immunity, it becomes of particular importance to monitor the percentage of vaccinated people that become infected," explained Carlota Dobaño, first author of the study. "This could lead to an overestimation of breakthrough infections, since a considerable percentage of cases would be misclassified as asymptomatic infections. In consequence, vaccine effectiveness against infections would be underestimated."
Related Links:
ISGlobal
Other channels