Chest CT Scans of COVID-19 Patients Could Help Distinguish Between SARS-CoV-2 Variants
By HospiMedica International staff writers
Posted on 28 Jun 2022
The SARS-CoV-2 Omicron variant has demonstrated rapid spread but with reduced disease severity. Patients with Omicron infection have half the odds of hospitalization and of severe disease than those infected with Delta and preceding variants. Furthermore, the risk of being admitted to hospital for Omicron infection is 65% lower for vaccinated compared to unvaccinated individuals. However, there is limited data on differential severity and outcomes between variants once patients are admitted to hospital for SARS-COV-2. A recent study had demonstrated that vaccinated patients with SARS-COV-2 'breakthrough' infections show fewer chest CT findings of pneumonia compared with unvaccinated patients, although variant status in this study was unknown. Now, a new study has found that the SARS-COV-2 Omicron variant is associated with fewer and less severe changes on chest CT compared with the Delta variant. The study also found that patients with Omicron had greater frequency of bronchial wall thickening but lower clinical severity and improved hospital outcomes than those with Delta.
In a retrospective analysis, researchers at the Oxford University Hospitals NHS Foundation Trust (Oxford, UK) compared the radiological pattern, imaging characteristics and disease severity on initial CT pulmonary angiograms of patients infected with the Omicron variant with those infected with the Delta variant, as well as compared the imaging severity according to vaccination status.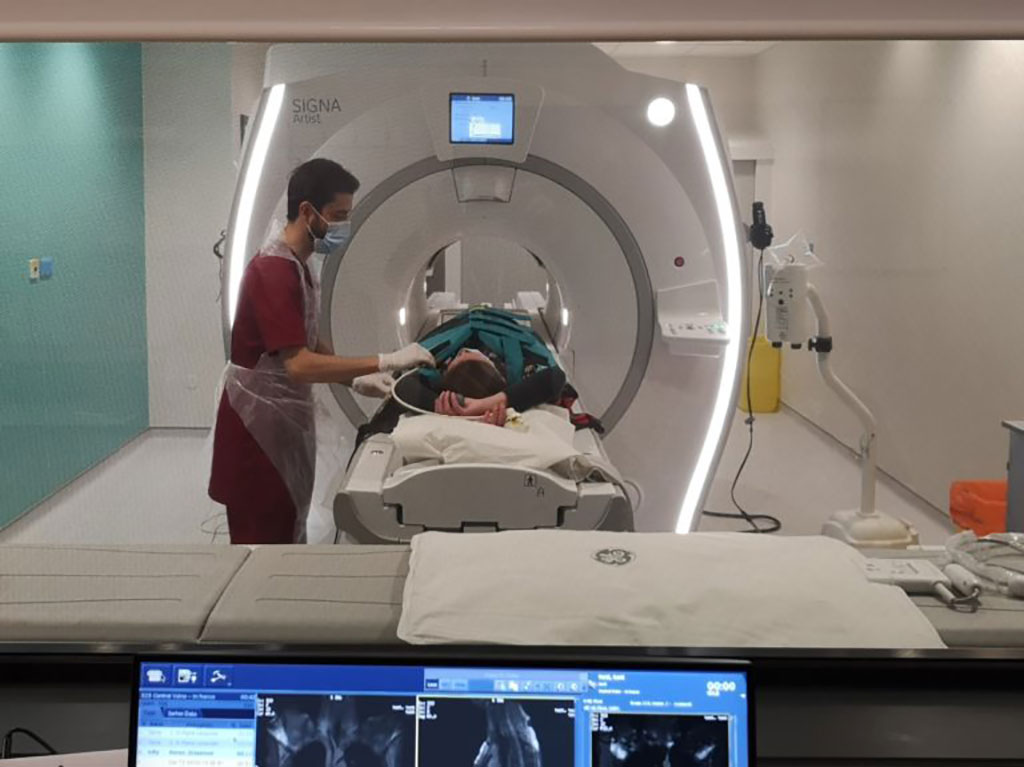 In a small series of hospitalized patients who had tested RT-PCR positive for SARS-CoV-2 with CT pulmonary angiography performed within seven days of admission, the researchers found that the Omicron variant infection is less likely to be associated with SARS-CoV-2 pneumonia, and that, when pneumonia does occur, it is less severe on chest CT. In agreement with chest CT patterns, Omicron infection was associated with reduced clinical and biochemical markers of severity and improved hospital outcomes. The researchers found lower CT severity scores (7.2) and increased incidence of bronchial wall thickening in the Omicron group. In terms of vaccination status, those who were vaccinated also recorded lower CT severity scores. These findings were consistent, regardless of the interpreting radiologist's experience level.
Related Links:
Oxford University Hospitals NHS Foundation Trust

Visit expo >