Smallest CPAP Redefines Sleep Apnea Therapy
By HospiMedica International staff writers
Posted on 17 May 2017
Sleek design and an engaging smartphone app revolutionize the continuous positive airway pressure (CPAP) experience for obstructive sleep apnea (OSA) sufferers.
The ResMed pocket-sized AirMini CPAP device weighs just 300 grams, but functions as a fully integrated system, offering proprietary AutoSet functionality, as well as the innovative HumidX and HumidX Plus built-in waterless heat and moisture exchangers (HMEs). Both HMEs capture the patient's exhaled breath in the mask tube and redeliver it to them, allowing users to enjoy the benefits of humidification without the hassle of carrying around distilled water.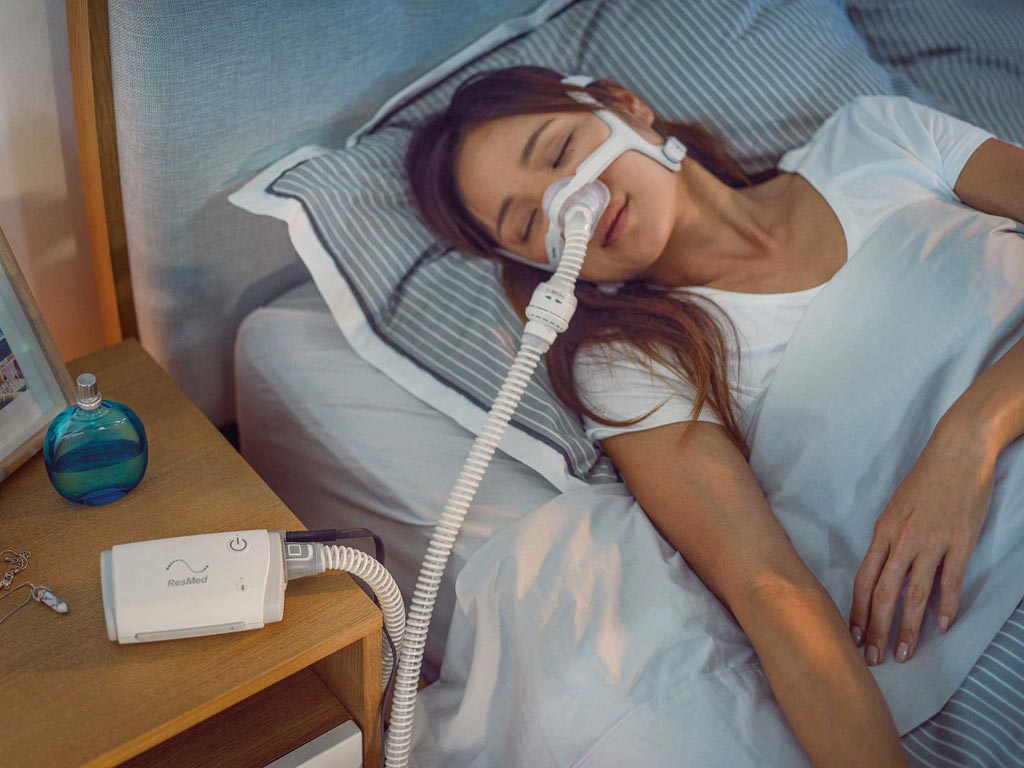 The AirMini CPAP is compatible with ResMed's AirFit N20 nasal and F20 full face masks, which offer an easy fit for a wide range of patients, as well as a special AirMini version of the AirFit P10 nasal pillows mask. The device can be controlled from any smartphone or tablet with the proprietary AirMini app, which connects to the device via Bluetooth to provide a range of comfort settings. Other optional accessories include the AirMini travel case and the AirMini mount system.
"The ResMed AirMini has redefined CPAP therapy, providing patients with peace of mind, knowing they can easily get ResMed-quality therapy wherever they are. CPAP is now more portable and accessible than ever before," said Mick Farrell, CEO of ResMed. "I have been traveling all over the world with a prototype of the AirMini system, using AutoSet, humidification, and an AirFit P10 pillows mask, and it has changed my travel life. I am so excited to see that this technology is now available to many millions of sleep apnea patients."
The World Health Organization (WHO) estimates that up to 6% of the global adult population suffer from OSA. If left untreated, it may lead to hypertension, stroke, congestive heart failure (CHF), atrial fibrillation (AF), type II diabetes, weight gain, depression, and traffic accidents. Approximately 20% of OSA patients in the first world have the benefit of some type of treatment, with CPAP as the established therapy for moderate to severe OSA; however, only 54% of patients OSA are able to comply with this method.
Latest Critical Care News
Other channels