MRSA Transmission Possible Even with Optimal Hygiene
By HospiMedica International staff writers
Posted on 13 Jul 2017
A new study claims that even if hospital workers follow hospital hand washing guidelines to the letter, methicillin-resistant Staphylococcus aureus (MRSA) can still be transmitted among newborns.
Researchers at Drexel University (Philadelphia, PA, USA) and Christiana Care Health System (Newark, DE, USA) used a network-based modeling approach to create a simulated neonatal intensive care unit (NICU) representing potential per-hour infant–infant MRSA transmission via the healthcare worker that results in subsequent colonization. Hand hygiene ranged from 0% to 100%--the theoretical maximum--with an expected effectiveness of 88%, as inferred from literature.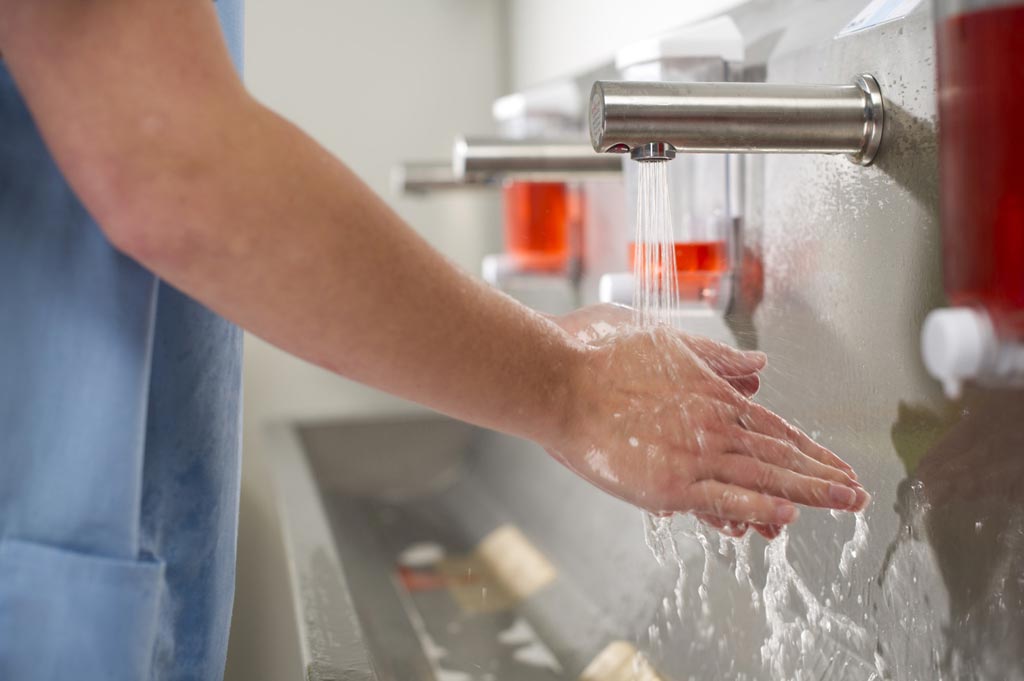 The researchers found that based on empiric care provided within a one-hour period, the mean number of infant–infant MRSA transmissible opportunities was 1.3. When the researchers compared no hand hygiene across all initial colonization states, colonization was reduced by 29%, 51%, 67%, 80%, and 86% for the following respective levels of hygiene: 24%, 48%, 68%, 88%, and 100%. Preterm infants had a 61% increase in MRSA colonization, and mechanically ventilated infants had a 27% increase. The study was published on June 28, 2017, in Infection Control & Hospital Epidemiology.
"The biggest implication is that hospitals should not just rely upon hand hygiene alone for protecting patients from becoming colonized and possibility infected with a difficult-to-treat organism," said lead author Neal Goldstein, PhD, MBI, of Drexel University. "Rather, infection control is a multi-pronged strategy. It can incorporate early detection and measures to mitigate spread that include possible decolonization or using an antibiotic to treat a patient even before infection."
"We can follow hygiene procedures, use gowns or gloves as needed, keep a clean environment, not bring in possible fomites such as cell phones, watches, or jewelry, and be a watchdog for the hospital, requesting that healthcare workers do hand hygiene if we don't see it being done," concluded Dr. Goldstein. "Outside the hospital, patients and parents can be more vigilant in requesting and using antibiotics appropriately so as not to give rise to antimicrobial-resistant organisms. We're all participants in infection control, not just the clinicians."
Following effective hand hygiene practices has long been recognized as the most important way to reduce transmission of pathogens in health care settings. Many studies, however, show that adherence to hand hygiene recommendations remain low, and that improvement efforts lack sustainability. The World Health Organization (WHO), the U.S. Centers for Disease Control and Prevention (CDC), and other organizations have issued guidelines for healthcare workers that specify a wide range of hand hygiene behaviors, but despite this, adherence remains staggeringly low.
Related Links:
Drexel University

Christiana Care Health System
Latest Critical Care News
Other channels