Discontinuing Aspirin Raises Cardiovascular Event Risk
By HospiMedica International staff writers
Posted on 10 Oct 2017
Interrupting long-term, low-dose aspirin treatment may increase the likelihood of an additional cardiovascular event, claims a new study.
Researchers at Uppsala University (UU; Sweden), Linköping University (LIU; Sweden), and other institutions conducted a cohort study involving 601,527 users of low-dose aspirin for primary or secondary prevention listed in the Swedish prescription register between 2005 and 2009. All patients were over 40 years of age, free from previous cancer, and had higher than 80% adherence to aspirin regimen during the first observed year of treatment. Cardiovascular events included myocardial infarct (MI), stroke, or cardiovascular death, and were identified via the Swedish inpatient and cause-of-death registers.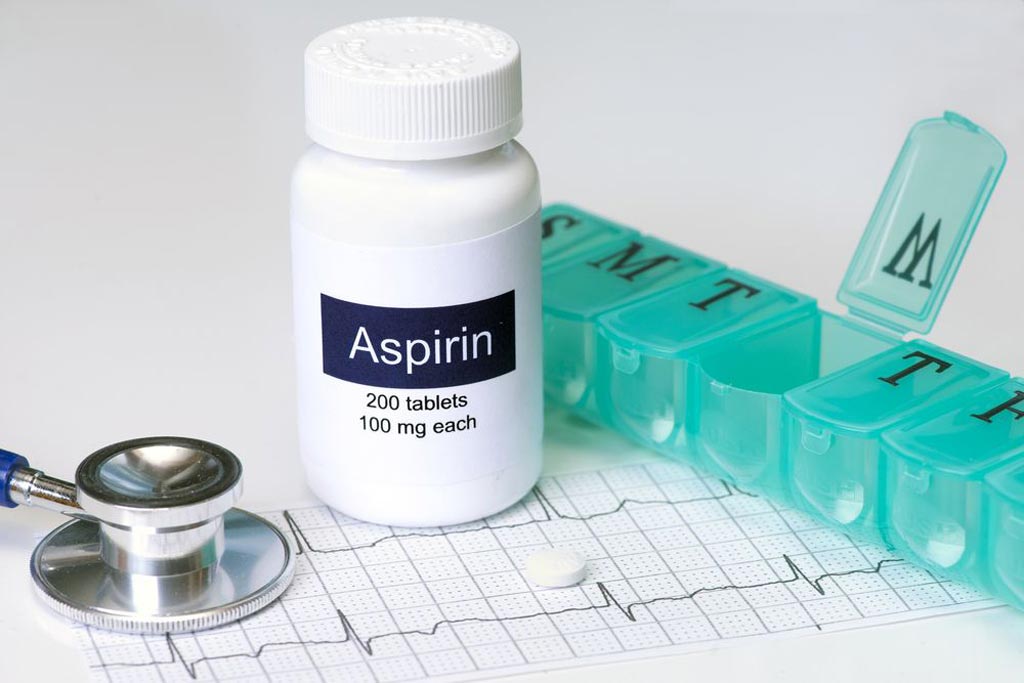 The results revealed that during three years of follow-up, 62,690 cardiovascular events occurred. The patients who discontinued aspirin had a 37% higher rate of events than those who continued their regimen, corresponding to an additional cardiovascular event observed per year in one of every 74 patients who discontinue aspirin. The risk increased shortly after discontinuation, and did not appear to diminish over time. The researchers speculated that the results could indicate that stopping aspirin initiates a thrombotic rebound effect. The study was published on September 25, 2017, in Circulation.
"The clinical importance of a rebound effect may be substantial because of the large number of aspirin patients and the high discontinuation rates," concluded lead author Professor Johan Sundström, MD, PhD, of UU, and colleagues. "As long as there's no bleeding or any major surgery scheduled, our research shows the significant public health benefits that can be gained when patients stay on aspirin therapy. We hope our research may help physicians, healthcare providers, and patients make informed decisions on whether or not to stop aspirin use."
Aspirin (acetylsalicylic acid) is a salicylate drug often used as an analgesic to relieve minor aches and pains, as an antipyretic to reduce fever, and as an anti-inflammatory medication. Aspirin's efficacy as an anticlotting agent and its widespread use as a preventive treatment for heart attacks and strokes have turned it into one of the most widely used medications in the world, with an estimated 40,000 tons of it being consumed each year.
Related Links:
Uppsala University

Linköping University
Latest Critical Care News
Other channels