Routine Oxygen Supplementation Irrelevant in Acute Stroke
By HospiMedica International staff writers
Posted on 11 Oct 2017
A new study concludes that providing routine oxygen to all stroke victims does not improve functional outcome at any stage.
Researchers at Keele University (Newcastle, United Kingdom), North Staffordshire Combined Healthcare NHS Trust (Stoke on Trent, United Kingdom), and other institutions conducted a randomized clinical trial involving 8,003 adults from 136 participating centers in the United Kingdom who suffered an acute stroke, in order to assess whether routine prophylactic low-dose oxygen therapy was more effective than control oxygen administration in reducing death and disability at 90 days.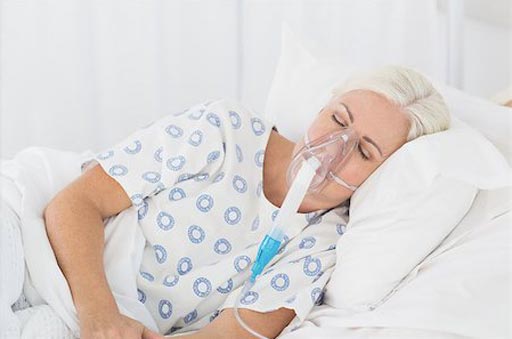 Study participants were randomized on a 1:1:1 basis to continuous oxygen for 72 hours, nocturnal oxygen (from 21:00 to 07:00 hours) for three nights, or to a control group that received oxygen only if clinically indicated. Oxygen was given via nasal tubes at 3 L/min if baseline oxygen saturation was 93% or less, and at 2 L/min if oxygen saturation was greater than 93%. The primary outcome was modified Rankin score, as assessed at 90 days by postal questionnaire, and analyzed for a common odds ratio (OR) for a change from one disability level to the next better level.
The results showed that the unadjusted OR for a better outcome was 0.97 for oxygen versus control, and 1.03 for continuous versus nocturnal oxygen; no subgroup could be identified that exhibited any benefit from oxygen supplementation. In addition, at least one serious adverse event occurred in 13% of participants in the continuous oxygen group, 11% in the nocturnal group, and 12.1% in the control group, but no significant harms were identified. The study was published on September 26, 2017, in JAMA.
"While we have shown that giving oxygen routinely to all stroke patients makes no difference, we also know that stroke patients whose oxygen levels fall below normal levels recover less well," said lead author Professor Christine Roffe, MD, of Keele University. "Low oxygen levels are caused by underlying airway, lung and heart problems, with the most common cause being pneumonia. Therefore we now believe that it may be more important to address the underlying cause rather than just to treat the hypoxia by administering oxygen."
Related Links:
Keele University
North Staffordshire Combined Healthcare NHS Trust

Latest Critical Care News
Other channels