Penicillin Allergy Increases Surgical Site Infection Risk
By HospiMedica International staff writers
Posted on 16 Oct 2017
Researchers at Massachusetts General Hospital (MGH; Boston, USA), Harvard Medical School (HMS; Boston, MA, USA), and other institutions conducted a retrospective cohort study involving 8, 385 hip arthroplasty, knee arthroplasty, hysterectomy, colon surgery, and coronary artery bypass grafting (CABG) patients treated between 2010 and 2014 in order to compare SSI susceptibility, both with and without a reported penicillin allergy. The primary outcome was SSI, with a secondary outcome of perioperative antibiotic use.
Of the study patients, 11% reported a penicillin allergy, and 2.7% suffered an SSI; analysis revealed that the patients reporting a penicillin allergy had a 51% increased odds of SSI. Patients reporting penicillin allergy were administered less cefazolin and more clindamycin, vancomycin, and gentamicin compared with those without a reported penicillin allergy. According to the researchers, the increased SSI risk was entirely mediated by the patients' receipt of an alternative perioperative antibiotic, and practically all of them could have safely received standard testing for penicillin allergies. The study was presented at the annual IDWeek meeting, held during October 2017 in San Diego (CA, USA).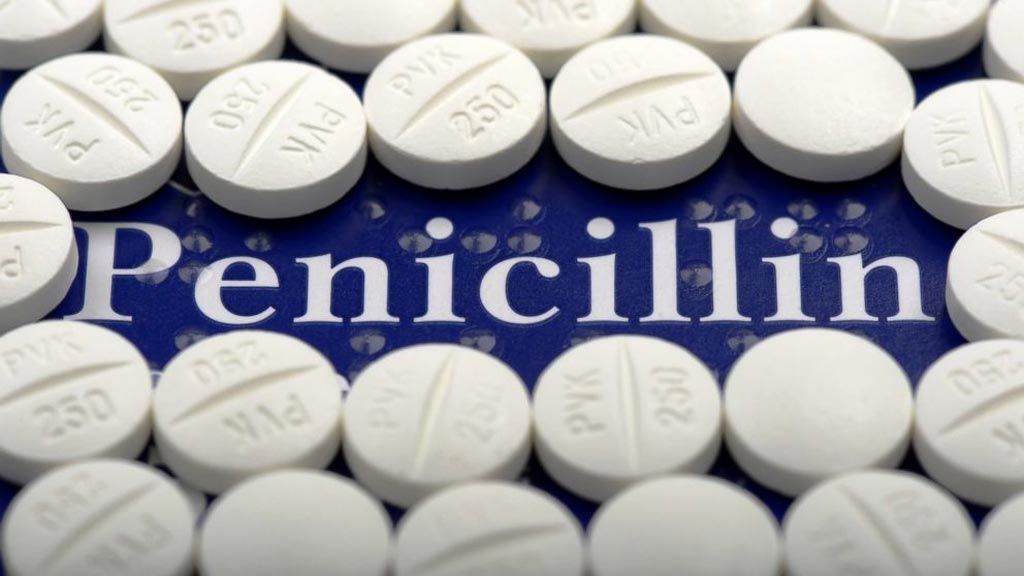 "We hope our findings spark reconsideration of the language about penicillin allergy testing in the national guidelines," concluded senior author Erica Shenoy, MD, of HMS. "In the meantime, I would recommend that any patients with a history of allergy to penicillin or to cephalosporins who are scheduled for surgery to ask their doctor whether an antibiotic would be needed and, if so, discuss a referral for an allergy evaluation in advance to increase their chances of getting the most effective antibiotic."
Penicillin, discovered in 1928 by Scottish scientist Alexander Fleming, is a β-lactam antibiotic effective against many bacterial infections caused by staphylococci and streptococci. Penicillin side effects such as nausea and vomiting, mild diarrhea, or headache commonly occur while taking the drug, but do not necessarily herald an allergic reaction. Mistaking side effects for allergic reaction leads to penicillin allergies being incorrectly reported by patients about 90% of the time.
Related Links:
Massachusetts General Hospital
Harvard Medical School

Latest Critical Care News
Other channels