Brain Monitor Measures Effects of Anesthesia and Sedation
By HospiMedica International staff writers
Posted on 05 Feb 2018
A next generation brain function monitor uses electroencephalography (EEG) to help clinicians better understand the effects of anesthesia on the brain.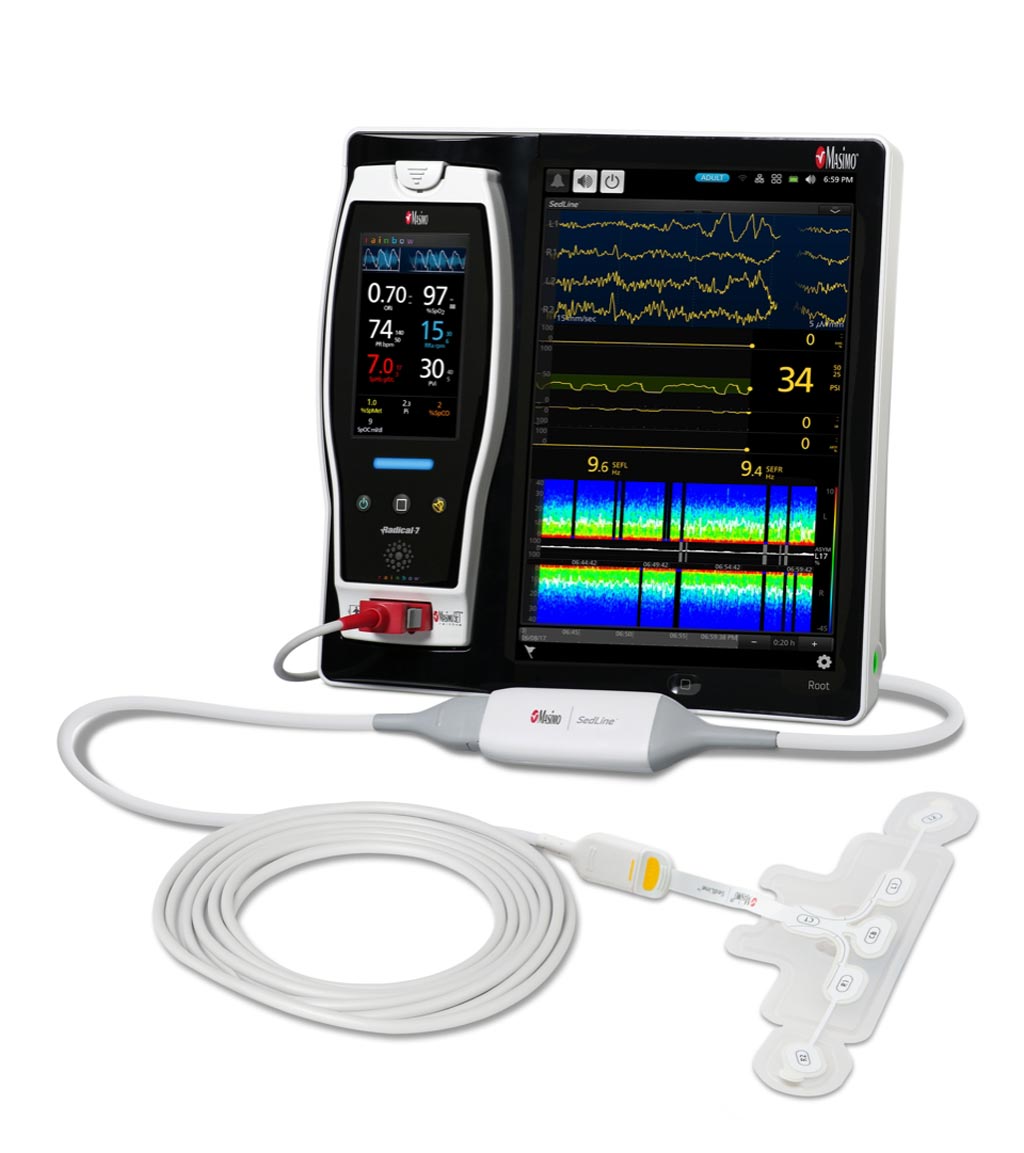 The Masimo (Irvine, CA, USA) Next Generation SedLine brain function monitoring solution monitors the state of the brain under anesthesia via bilateral acquisition and processing of four leads of EEG signals. An enhanced signal-processing engine provides clinicians with a Patient State Index (PSi) parameter that relates to the effect of anesthetic agents. Next Generation SedLine also displays an enhanced, multitaper density spectral array (DSA), which represents activity in both sides of the brain and also transforms EEG data into the frequency domain.
A sub-algorithm detects subtle early changes in EEG that signify decreasing sedation, and also scrutinizes changes in activity occurring between pairs of leads to identify patterns signaling waning sedation levels. In conjunction with the SedLine EEG sensor, Next Generation SedLine can be used simultaneously with O3 regional oximetry on the Masimo Root patient monitoring and connectivity platform for even more insight into a patient's brain, by monitoring cerebral oxygenation in situations in which pulse oximetry (SpO2)alone may not be fully indicative of the oxygen in the brain.
"Masimo is committed to innovation in the brain function monitoring space," said Joe Kiani, founder and CEO of Masimo. "With the improved performance offered by its enhanced signal processing capabilities, we expect Next Generation SedLine to impact brain function monitoring, just as SET impacted pulse oximetry."
The Masimo Root connectivity and patient monitoring platform enables clinicians to measure arterial BP using three distinct measurement modes: spot-check, automatic interval, and stat interval, and also uses a module from Welch Allyn to measure temperature. Other Root connectivity expansions are available via Masimo Open Connect (MOC-9) software, including CO2 capnography for sidestream monitoring, O3 regional oximetry, regional oxygen saturation (rSO2), and arterial oxygen saturation (SpO2).
Latest Critical Care News
Other channels