Biopolymer Bandage Treats Broad Set of Skin Conditions
By HospiMedica International staff writers
Posted on 13 Feb 2018
An elastic, skin-like liquid bandage based on polymers protects and treats a wide range of skin conditions and injuries.
The Aleo BME (State College, PA, USA) ElaSkin liquid bandage is a polymeric tissue sealant and adhesive that provides unique bioactive and performance benefits, such as transparency, elasticity, clean and easy removal, water resistance, rapid drying, bacterial impermeability, and a sense of true protection. In addition, ElaSkin can enhance wound healing by controlling infection, increasing antimicrobial activity, altering protease activity, reducing the toxicity of bacterial end products, and accelerating angiogenesis and wound healing.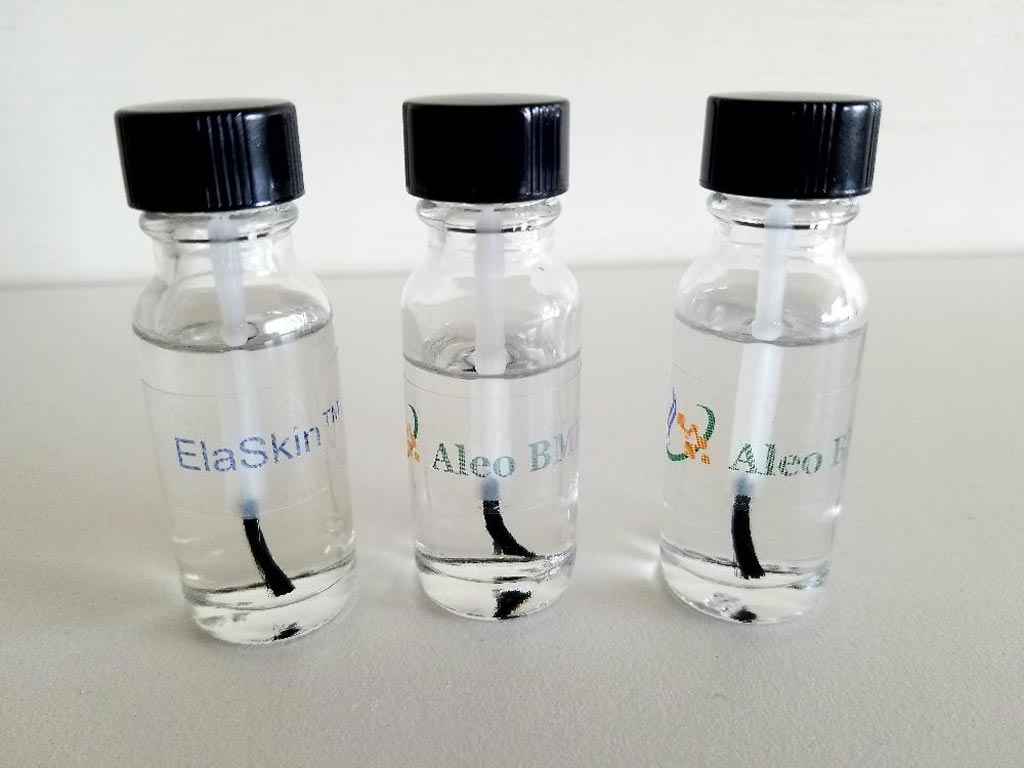 "ElaSkin is a best-in-class technology that has a lot of potential uses in health care beyond the growing liquid bandage market," said professor of biomedical engineering Chao Liu, PhD, CEO of Aleo BME. "Its structure and strength afford it a degree of comfort and durability that no other marketed, biocompatible, material has achieved. We've found a lot of uses for this science, but the breadth and growth of the wound care market makes it a great place to start."
The innovative polymers are based on the citric acid cycle--also known as the Kreb's Cycle--a series of chemical reactions used by aerobic organisms to release stored energy from carbohydrates, fats, and proteins, through the oxidation of acetyl-CoA and subsequent storage as ATP. In addition, the cycle provides precursors of alpha-hydroxy acids (AHA) citrate polymers, used in the cosmetics industry to exfoliate, lighten excessively pigmented, damaged skin, increase therapeutic absorption, and tighten wrinkles.
Related Links:
Aleo BME

Latest Critical Care News
Other channels