Novel Guiding Sheath Reduces Dependency on Fluoroscopy
By HospiMedica International staff writers
Posted on 15 May 2018
A new steerable guiding sheath reduces radiation exposure and dependency on fluoroscopy during cardiac catheter ablation procedures.
The Biosense Webster (BW; Diamond Bar, CA, USA) Carto Vizigo 8.5F bi-directional guiding sheath is designed to provide accessibility and maneuverability during introduction of various cardiovascular catheters into the heart, including the left side of the heart through the interatrial septum. The steerable sheath features a smooth tip-to-dilator transition, which promotes ease of entry into the left atrium during transseptal access. A handle equipped with a rotating collar is used to deflect the tip 180 degrees in both directions for increased steerability, improving access to hard-to-reach sites.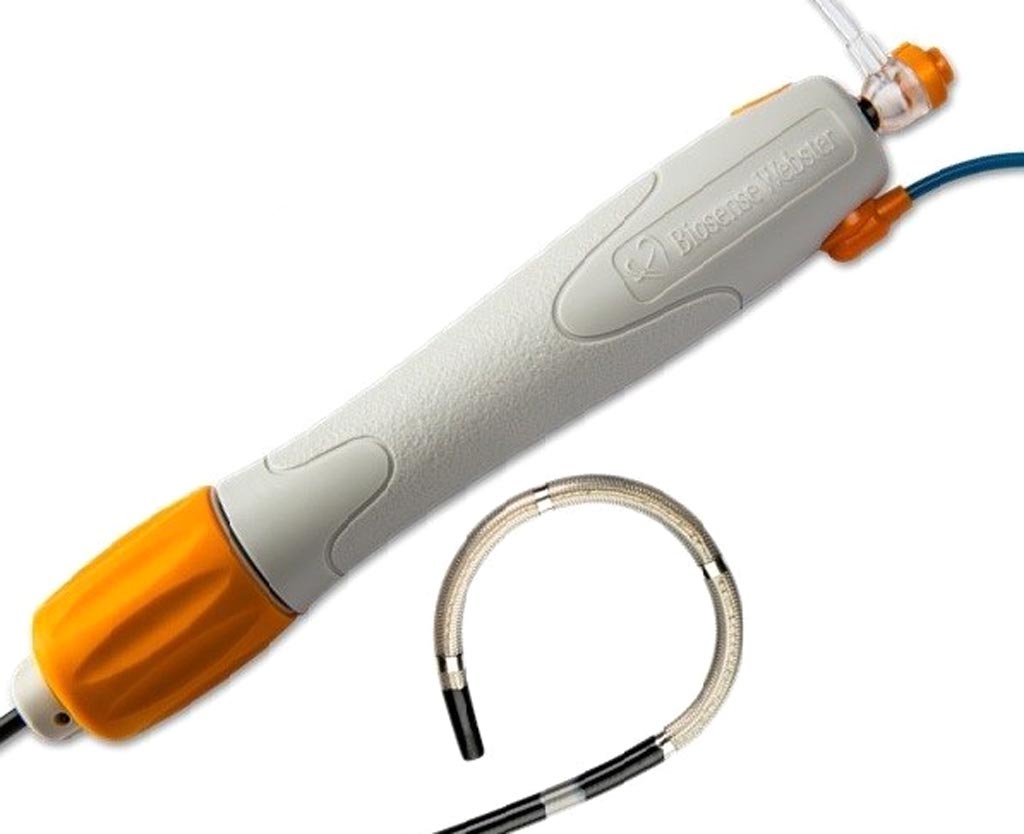 Other features include a hemostasis valve to minimize blood loss during catheter introduction, a three-way stopcock for air or blood aspiration and fluid infusion, and distal vent holes to facilitate aspiration and minimize cavitation. Sheath visualization options include a radiopaque tip marker, which allows for fluoroscopic visualization. In addition, four ring electrodes spaced along the shaft allow Carto Vizigo to be visualized on the proprietary Carto 3 System map during an ablation procedure, eliminating the need to depend solely on fluoroscopy to determine its location.
"We are committed to developing novel technologies and workflows for electrophysiologists to reduce their exposure to radiation and help them gain freedom from the orthopedic burden of lead," said Shlomi Nachman, company group chair of Johnson & Johnson medical devices cardiovascular & specialty solutions. "The VIZIGO sheath represents the next step in optimizing the Carto 3 System experience and enhancing the benefits our customers can reap from our integrated platform of technologies."
The Carto 3 System is an advanced three dimensional (3D) electromagnetic platform that provides a rapid method for mapping and diagnosing arrhythmias, using sensor-based multi-electrode mapping (MEM) catheters that maintain a high degree of anatomical accuracy by visualizing up to five catheters simultaneously, with clear distinction of all electrodes. Unique features include advanced catheter location (ACL) technology, fast anatomical mapping (FAM), and a streamlined workflow feature set referred to as Connection of Choice.
Related Links:
Biosense Webster

Latest Critical Care News
Other channels