Wireless Patch Provides Continuous Temperature Monitoring
By HospiMedica International staff writers
Posted on 06 Jun 2018
A soft, comfortable, disposable patch can significantly improve the way temperature is measured in the clinical environment.
The Blue Spark Technologies (BST; Westlake, OH, USA) TempTraq is a Bluetooth-enabled wearable temperature monitor in the form of a soft, comfortable adhesive patch that continuously monitors body temperature for up to 72 hours. At the heart of the device is a thin, malleable, printed electronic system that includes a proprietary flexible battery. The hygienic, single-use, disposable design eliminates the need to wake up patients to take their temperatures, and the hassle, time, and cost of sterilizing thermometers between uses.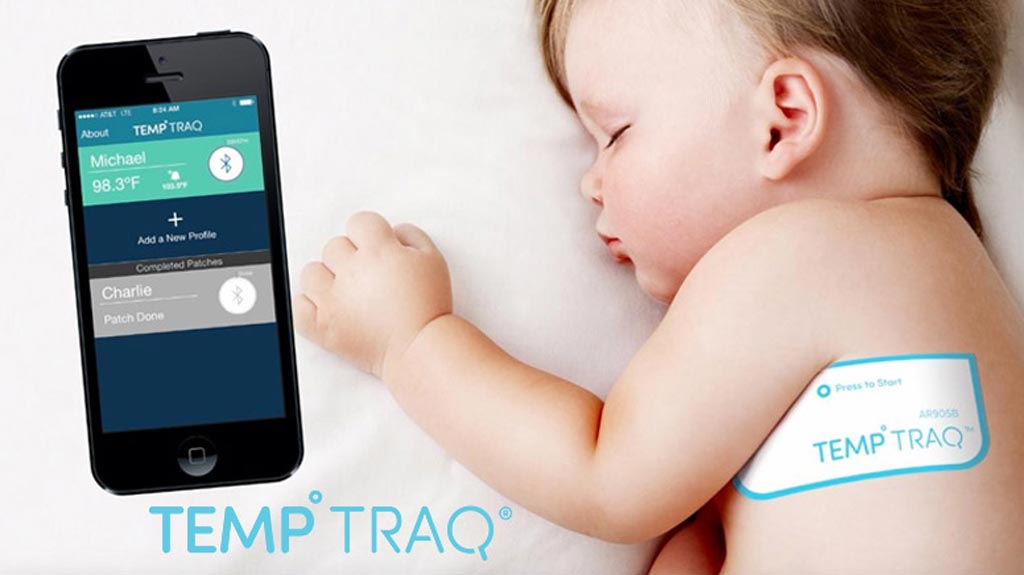 Alerts can be sent directly to Apple or Android mobile devices, or via a gateway capture device to TempTraq Connect, a platform that offers direct integration with healthcare provider electronic health records (EHR) systems and central nurse's stations. Nurses can then view the temperature in their system and receive real-time audible or visual temperature change alerts at patient bedsides and/or through the central nursing station. TempTraq Connect is also supported by the Google Healthcare Cloud Platform that allows parents and caregivers to remotely monitor body temperature.
"When we talk to clinicians about overall biometric monitoring, they say temperature is one of the most important vital signs where there hasn't been any significant evolution in measurement during the past century," said John Gannon, president and CEO of BST and co-inventor of TempTraq, in an interview with BioTuesdays. "The standard of care is single point readings every four-to-six hours, which are manually entered to a patient's chart. Compare that with finger clips for continuous oxygen readings and continuous readings of blood pressure. We think continuous monitoring of temperature is a trend whose time has come."
Printed electronics is a term used for a relatively new technology that defines the printing of electronic circuits and components on common media such as paper, plastic, and textile, using standard graphic arts printing processes and press equipment. Newly developed electronic inks print the active devices, such as thin film transistors and thin printed batteries. Leading-edge companies are currently using the technology to transform basic circuit elements, such as thin-film transistors, resistors, inductors, and capacitors into printed batteries, displays, sensors, radio-frequency identification (RFID) tags, interactive packaging, solar panels and even speakers.
Related Links:
Blue Spark Technologies

Latest Critical Care News
Other channels