Automated System Identifies Ventilated Patients at Risk
By HospiMedica International staff writers
Posted on 12 Jun 2018
An automated system for detecting mechanically ventilated patients at risk of ventilator-associated events surpasses traditional surveillance methods, according to a new study.
Developed at Massachusetts General Hospital (MGH; Boston, USA), the Georgia Institute of Technology (Atlanta, USA), and Harvard Medical School (HMS; Boston, MA, USA), the automated process uses an algorithm that analyses physiologic data to detect increases in positive end-expiratory pressure (PEEP) and fraction of inspired oxygen (FiO2); queries the electronic health record (EHR) for leukopenia or leukocytosis and antibiotic initiation data; and retrieves and interprets microbiology reports.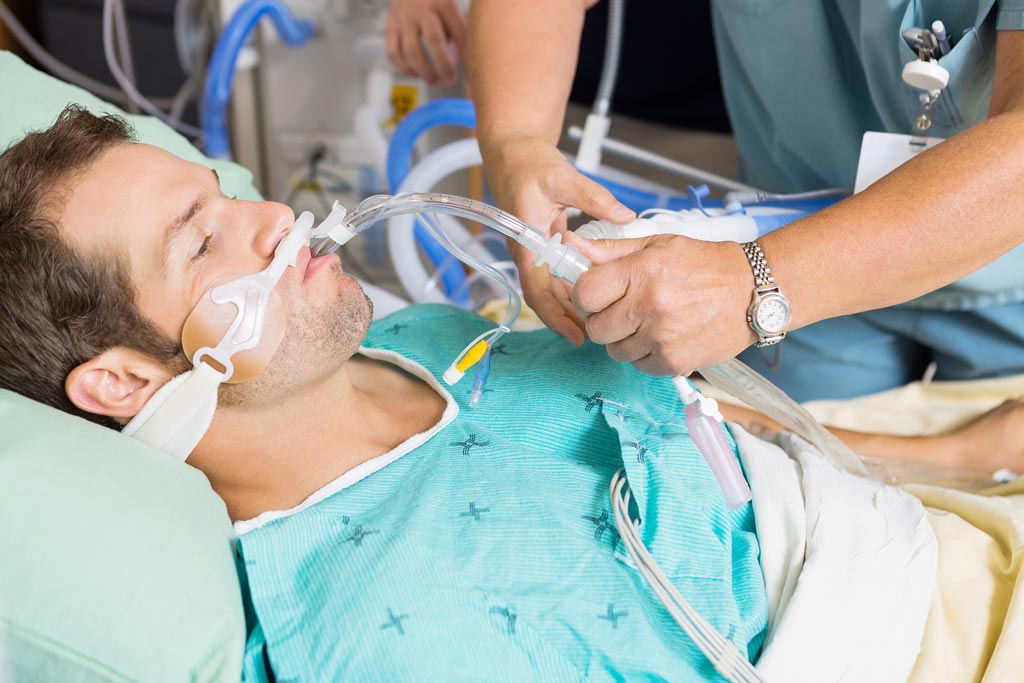 Based on the data, the algorithm can determine whether criteria were met for a ventilator-associated event and, if so, which level of event:
• A ventilator-associated condition (VAC), an increase in a patient's need for oxygen without evidence of infection.
• An infection-related ventilator-associated complication (IVAC), with increased oxygen need accompanied by signs of infection, such as fever, elevated white blood cell count or an antibiotic prescription.
• And possible ventilator-associated pneumonia (VAP), with evidence of bacterial growth in the respiratory system, along with the factors listed above.
A validation study to test the algorithm followed 1,234 patients admitted to the intensive care unit (ICU), 431 of who received ventilator support. During that period, manual surveillance produced accuracies of 71%, 98% and 87%, respectively, while results for the automated system were 85%, 99% and 100% accuracy. The drop-off in accuracy of the automated system during the validation period was the result a temporary interruption of data availability while software was being upgraded. The study was published on May 17, 2018, in Infection Control & Hospital Epidemiology.
"Manual surveillance made many more errors than automated surveillance, including false positives, reporting cases that on review, did not meet criteria for what are called ventilator-associated events; misclassifications, reporting an event as more or less serious than it really was; and failure to detect and report cases that, on closer inspection, actually met criteria," said lead author Erica Shenoy, MD, PhD, of the MGH division of infectious diseases. "In contrast, so long as the necessary electronic data were available, the automated method performed perfectly."
Traditional surveillance of patients receiving mechanical ventilation involves manual recording of ventilator settings every 12 hours and adjusted throughout the day to accommodate the patient's needs. The settings, which reflect the pressure required to keep a patient's lungs open at the end of a breath and the percentage of oxygen being delivered to the patient, are reviewed by an infection control practitioner for signs that indicate possible VAP.
Related Links:
Massachusetts General Hospital
Georgia Institute of Technology

Harvard Medical School
Latest Critical Care News
Other channels