Majority of Allergy Sufferers Do Not Use Auto-Injectors
By HospiMedica International staff writers
Posted on 04 Jul 2018
A new study shows that in an emergency, most adults with potentially life-threatening allergies didn't use the epinephrine auto-injector (EAI) they were prescribed.
Researchers at Northwestern University (NU; Chicago, IL, USA), the University of Southern California (USC; Los Angeles, USA), and other institutions conducted a study that examined 597 surveys representing a total of 917 people (255 children, 212 adolescents aged 13-17 years, and 450 adults); some adults provided information both for themselves and their child. Results showed that about 51% reported continuous access to an EAI, 44% said they carried at least one with them all the time, but only 24% carried the recommended two or more EAIs.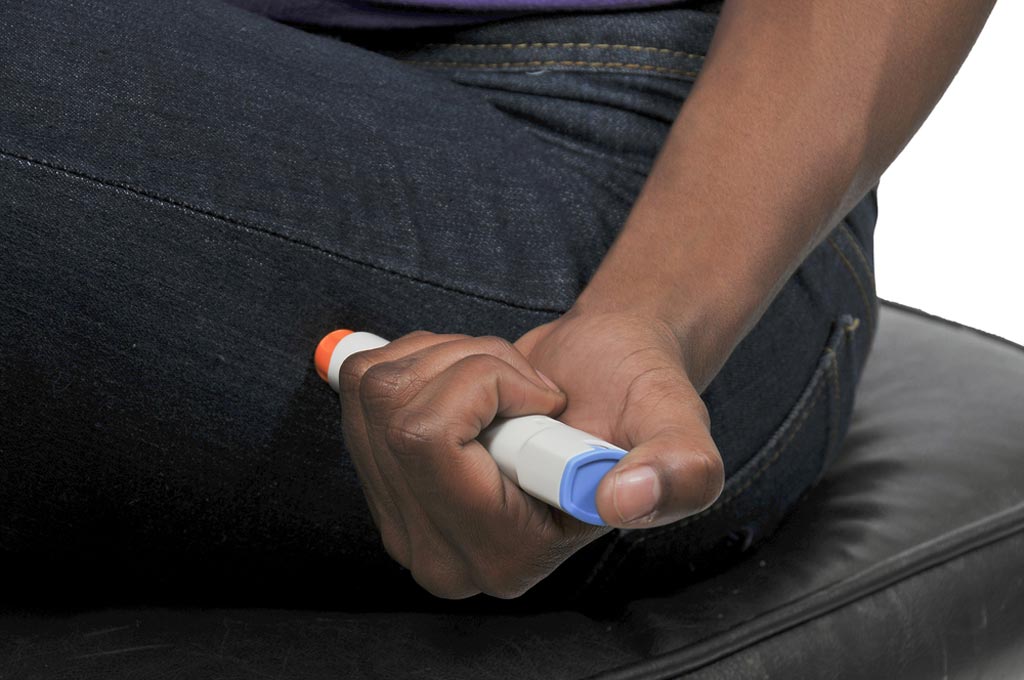 This was despite the fact that 89% of all prescriptions for EAIs had been filled, and 69% of the patients had experienced at least one allergic reaction within the last 12 months. In fact, 59% of the respondents said they knew how to use an EAI, and could recognize signs and symptoms of a severe allergic reaction. But for at least 40% of the respondents, no EAI was available during their most severe allergic reaction. This occurred more often among adults (44%) than children (37%), which may reflect the increased availability of EAIs in schools, according to the researchers.
Among adults who had not filled their EAI prescriptions, 47% cited cost as a reason, followed by the belief that their allergy was not that severe (23%), and no history of allergic reactions (20%). Among parents responding for their children and adolescents, the most commonly cited barriers were no history of previous reactions (28%), followed by perceptions that an EAI wasn't needed (25%). Peanut allergy was the most common food allergy, reported by 30% of the sample, followed by shellfish (22%), and milk (21%). The study was published on June 21, 2018, in Annals of Allergy, Asthma and Immunology.
"Remarkably, over 50% of adults and 30% of children reported experiencing at least one severe allergic reaction where an EAI was not used but would have been beneficial," said lead author Christopher Warren, PhD. "This was despite the fact that 78% of the people responding had been hospitalized for their allergy at some point in their lifetime; another 21% said they didn't know how to use their EAI."
Anaphylaxis is a severe allergic reaction that involves a number of body systems, and can be fatal within minutes. It can occur in people with allergies to certain foods, insect stings, medications, latex, or other allergens. All published U.S. national anaphylaxis guidelines recommend epinephrine as the first choice treatment in an acute episode. The vast majority of deaths from anaphylaxis occur in individuals who do not receive epinephrine in a timely manner.
Related Links:
Northwestern University

University of Southern California
Latest Critical Care News
Other channels