Smart Stent Monitors Hemodynamic Changes and Restenosis
By HospiMedica International staff writers
Posted on 06 Jul 2018
A novel electromechanical stent equipped with microscale sensors and a wireless interface enables continuous monitoring of restenosis through an implanted stent.
Under development at the University of British Columbia (UBC; Vancouver, Canada) and Vancouver General Hospital (VCH; Canada), the electrically active stent functions as a wireless pressure transducer by tracking local hemodynamic changes, as manifested by the inherent resonance of the smart stent, which is determined when the pressure sensor and the inductive stent reactions become equal to each other. The data is transmitted wirelessly via a loop antenna glued to the stent, helping clinicians detect early signs of restenosis.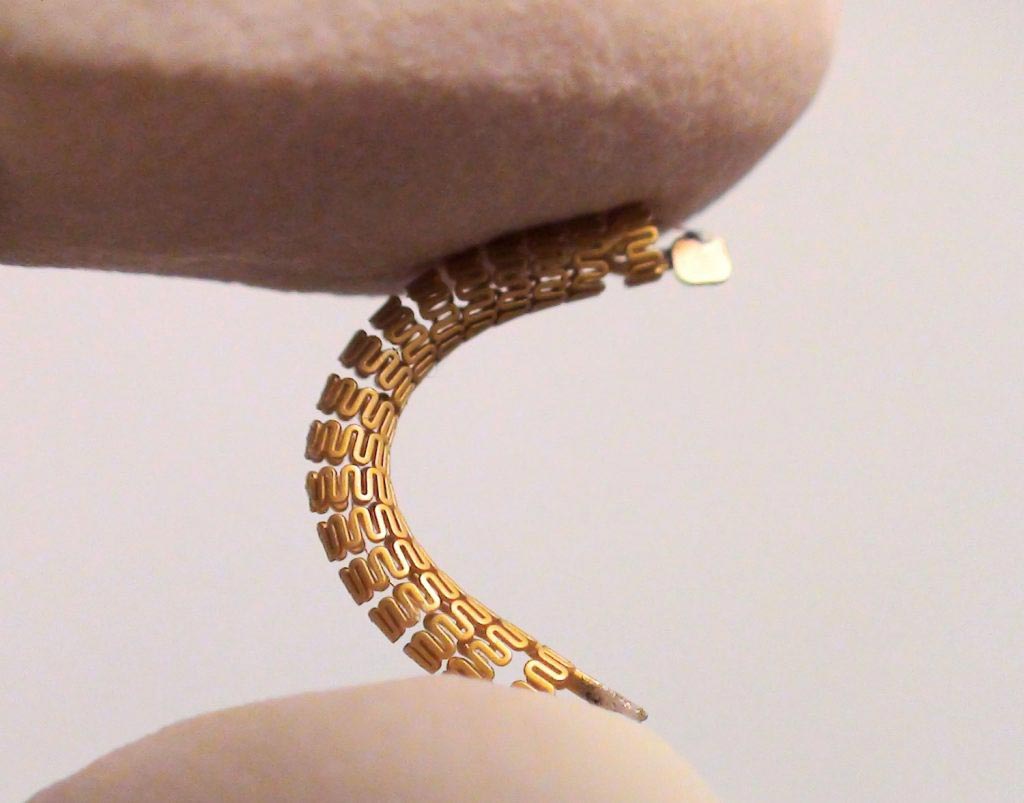 Prototypes models withstood crimping forces higher than 100 N and balloon expansion pressure up to 16 atmospheres, and showed wireless sensing with a resolution of 12.4 mm Hg. In a swine model, the device demonstrated wireless detection of blood clot formation, as well as real‐time tracking of local blood pressure change over a range of 108 mmHg. The researchers claim that the smart stent fulfills both engineering and clinical requirements, as well as complying with standard angioplasty demands. The study was published in the May 2018 issue of Advanced Science.
"We modified a stent to function as a miniature antenna and added a special micro-sensor that we developed to continuously track blood flow. The data can then be sent wirelessly to an external reader, providing constantly updated information on the artery's condition," said lead author professor of electrical and computer engineering Kenichi Takahata, PhD, of UBC. "The device uses medical-grade stainless steel and looks similar to most commercial stents. It's the first angioplasty-ready smart stent; it can be implanted using current medical procedures, without modifications."
"X-rays such as CT or diagnostic angiograms, which are the standard tools for diagnosis, can be impractical or inconvenient for the patient," said study co-author vascular surgeon Professor York Hsiang, MD, of UBC and VCH. "Putting a smart stent in place of a standard one can enable physicians to monitor their patient's health more easily and offer treatment, if needed, in a timely manner."
Related Links:
University of British Columbia

Vancouver General Hospital
Latest Critical Care News
Other channels