Thermal Regulation System Cools and Rewarms Patients
By HospiMedica International staff writers
Posted on 11 Jul 2018
An innovative temperature modulation system uses anatomically targeted temperature regulation pads to cool and rewarm patients.
The BrainCool (Lund, Sweden) IQool Warm System is a next-generation precision surface temperature regulation and management system with a focus on three independent anatomical zones - the head/neck area, the thighs, and the torso. The system quickly and effectively regulates body temperature in adult patients using easy-to-apply, non-stick adhesive pads attached to an automated programmable temperature control unit. The IQool Warm System engages within seconds, allowing clinicians to manage patient temperature quickly and effectively.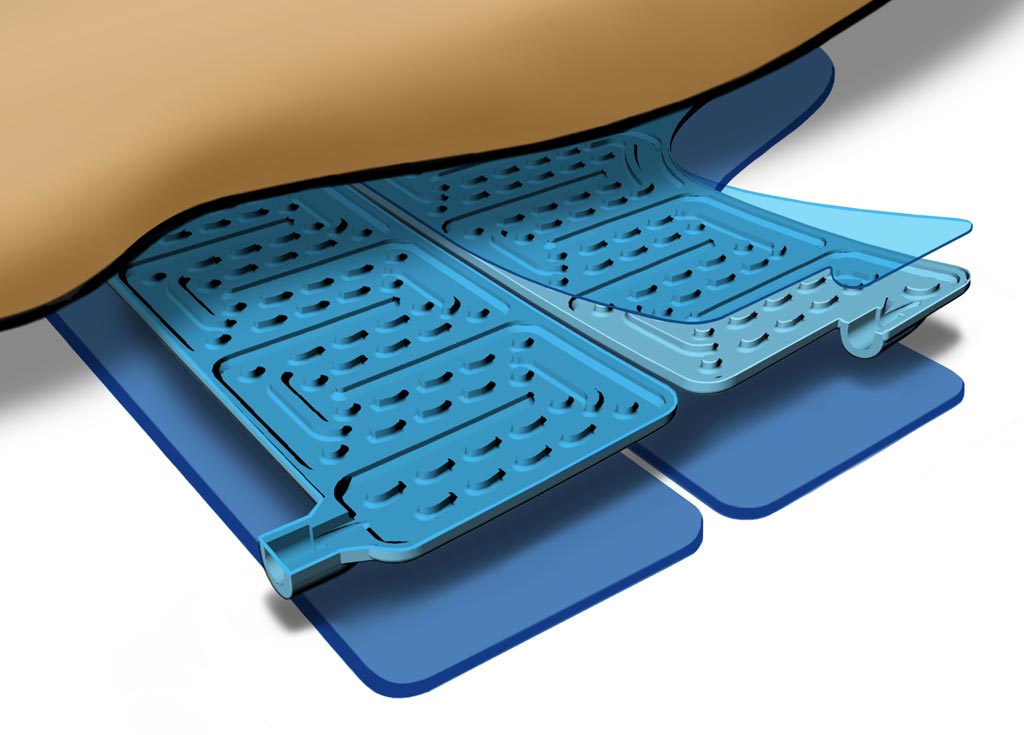 The pads are designed to mold around the patient so as to create firm contact. They come pre-filled with BCCOOL, a non-toxic and bacteriostatic cooling agent, and are essentially plug-and-play, capable of operating independently or in unison in order to closely maintain a precise temperature range of 33-39.5°C. The BCCOOL liquid itself is regulated between 4°C and 30°C, with one or two temperature probes monitoring the patient and make adjustments via the chiller, which cools and moves the liquid through the pads. All the data collected during a procedure, if needed, can be downloaded to a memory stick.
"We are very pleased to be moving into new clinical applications of our IQool System in the United States to combine cooling and warming of patients quickly and effectively," said Martin Waleij, CEO of BrainCool. "The implementation of the warming function is essential to offset cooling when reaching target temperature quickly, and maintaining target temperature within narrow limits over time. The cooling process may be enhanced and the added effective warming component aims to add precision to temperature management."
Therapeutic hypothermia (TH) is a protective treatment that lowers a patient's body temperature to help reduce the risk of the ischemic injury to tissue following a period of insufficient blood flow, which may be due to cardiac arrest or the occlusion of an artery by an embolism, such as in stroke. TH may be induced by invasive means, in which a catheter is placed in the inferior vena cava via the femoral vein, or by non-invasive means, usually involving ice packs, a chilled water blanket or torso vest, and leg wraps in direct contact with the patient's skin.
Related Links:
BrainCool

Latest Critical Care News
Other channels