Emergency Blood Plasma Moderates Hemorrhagic Shock
By HospiMedica International staff writers
Posted on 08 Aug 2018
A new study shows that prehospital administration of blood plasma during air triage increases survival of traumatically injured patients with severe bleeding.
A phase 3 randomized trial conducted by researchers at Parkland Memorial Hospital (Dallas, TX, USA), the University of Pittsburgh Medical Center (UPMC; PA, USA), and other institutions compared outcomes in a cohort of 501 trauma patients in danger of hemorrhagic shock transported to nine participating trauma centers. About half received two units of blood plasma during air medical transport, and the others did not. Most study participants were men who had suffered a blunt trauma, such as from a fall from a height or a vehicle crash.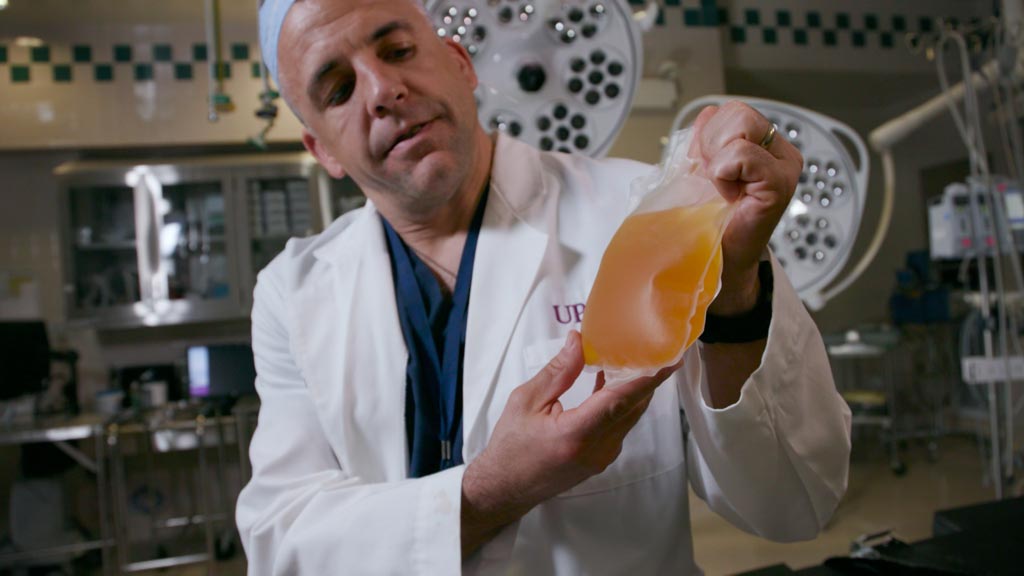 Air medical bases at each participating institution were randomized to administer plasma or standard care at one-month intervals. When the air transport teams were called to duty during the plasma interval, they administered two units of plasma to the patients as soon as they were deemed eligible for the trial. If the two units were completed during the flight, the team would revert to standard care. If not, the plasma would continue to be administered when the patient arrived at the trauma center.
The results revealed that 76.8% of the patients who received plasma during air transport were alive after 30 days, compared to 67% of those who received standard care; plasma patients also had lower 24-hour and in-hospital mortality. In addition, median prothrombin-time ratio was lower in the plasma group upon arrival at the trauma center. No differences were noted with respect to multi-organ failure, acute respiratory distress syndrome (ARDS), nosocomial infections, or allergic or transfusion-related reactions. The study was published on July 26, 2018, in the New England Journal of Medicine (NEJM).
"These results have the power to significantly alter trauma resuscitation, and their importance to the trauma community cannot be overstated," said co-lead author Professor Jason Sperry, MD, MPH, of the UPMC departments of surgery and critical care medicine. "This is the first trial in a quarter century to have the potential to alter pre-hospital care so considerably."
Blood plasma is a yellowish liquid component of blood in which red blood cells (RBCs) and lymphocytes are suspended, making it the "extracellular matrix" of blood cells. Composed of water, proteins, and clotting factors, plasma carries nutrients to the body's cells and flushes waste products to be excreted by the body. Along with platelets, plasma-clotting factors help repair damage to blood vessels and stanch bleeding. Frozen plasma can be kept at -25°C or lower for up to three years, and can be used for five days after thawing.
Related Links:
Parkland Memorial Hospital
University of Pittsburgh Medical Center
Latest Critical Care News
Other channels