Catheter Ablation Superior to Drug Therapy for HF
By HospiMedica International staff writers
Posted on 07 Jan 2019
Catheter ablation is superior to conventional drug therapy alone for patients with atrial fibrillation (AF) and heart failure (HF), according to a new study.
Researchers at Mount Sinai Hospital (New York, NY, USA) conducted a meta-analysis of randomized controlled trials extracted from PubMed, the Cochrane Central Register of Controlled Trials, Google Scholar, and other sources in order to compare clinical outcomes of catheter ablation and drug therapy in adults with AF and HF. Six studies involving 775 patients met the inclusion criteria, and an analysis of the studies revealed that compared to medication, catheter ablation was associated with reductions in all-cause mortality and HF hospitalizations.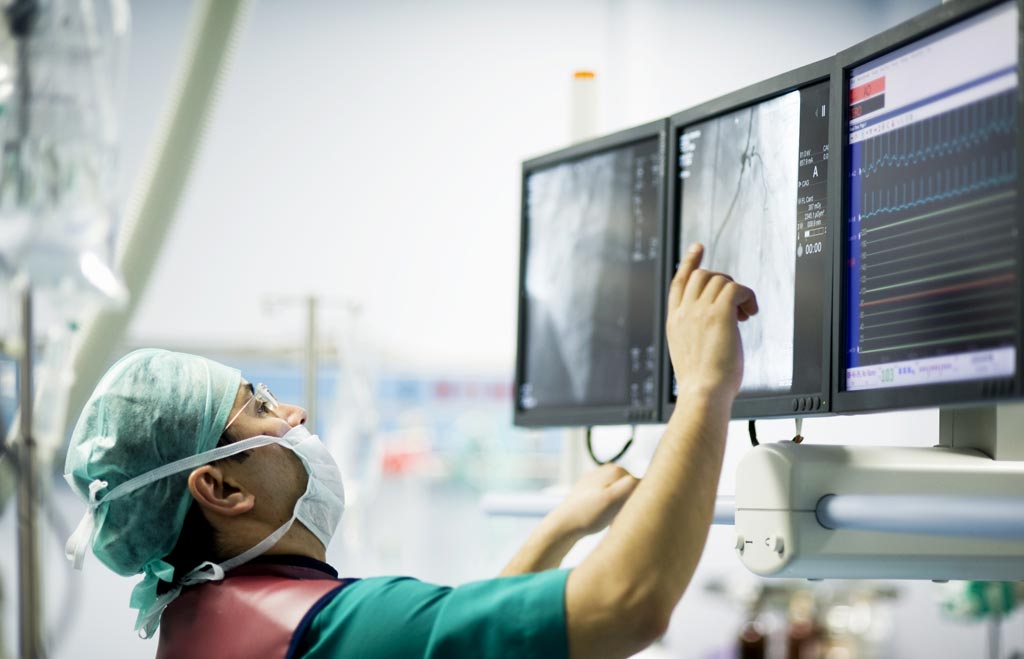 In addition, compared with drug therapy, AF ablation improved left ventricular ejection fraction (LVEF) six-minute walk test distance, peak oxygen consumption (VO2max), cardiopulmonary exercise capacity, and overall quality of life. Major adverse events rates were 7.2% in the ablation group and 3.8% in the standard therapy group, but were not statistically significant. The study was published on December 25, 2018, in Annals of Internal Medicine.
"Catheter ablation is an established therapeutic strategy for symptomatic, drug-refractory atrial fibrillation. However, current guidelines support atrial fibrillation ablation with caution," concluded lead author Mohit Turagam, MD, and colleagues. "The long-term benefits in all-cause mortality, heart failure hospitalizations, and overall clinical outcomes must be weighed in clinical decision making, despite the complications."
Cardiac catheter ablation is used to treat a variety of cardiac arrhythmias, especially supraventricular tachyarrhythmias such as AF, atrial flutter, and atrial tachycardia. The procedures involve advancing a catheter into the heart and selectively ablating certain areas of tissue to prevent the spread of electrical signals; the procedure is low-risk, usually takes 2-4 hours, and is performed in an electrophysiology or a cardiac catheterization lab. It is successful in about 90% of the people who have it.
Related Links:
Mount Sinai Hospital

Latest Critical Care News
Other channels