Digital Inhaler Monitoring Cuts Asthma Hospitalizations
By HospiMedica International staff writers
Posted on 11 Feb 2019
Using electronic medication monitors (EMMs) in patients with asthma could lead to dramatically lower hospital utilization, according to a new study.
Researchers at Dignity Health (San Francisco, CA, USA) conducted a study involving 224 patients with asthma who received medical care at their hospital facility. To qualify, patients needed to have an asthma diagnosis, a prescription for a short-acting beta agonist, and no other pulmonary disease or significant comorbidities. The patients received a Propeller Health (Madison, WI, USA) EMM, which was used to track the frequency of use and number of puffs of asthma medication.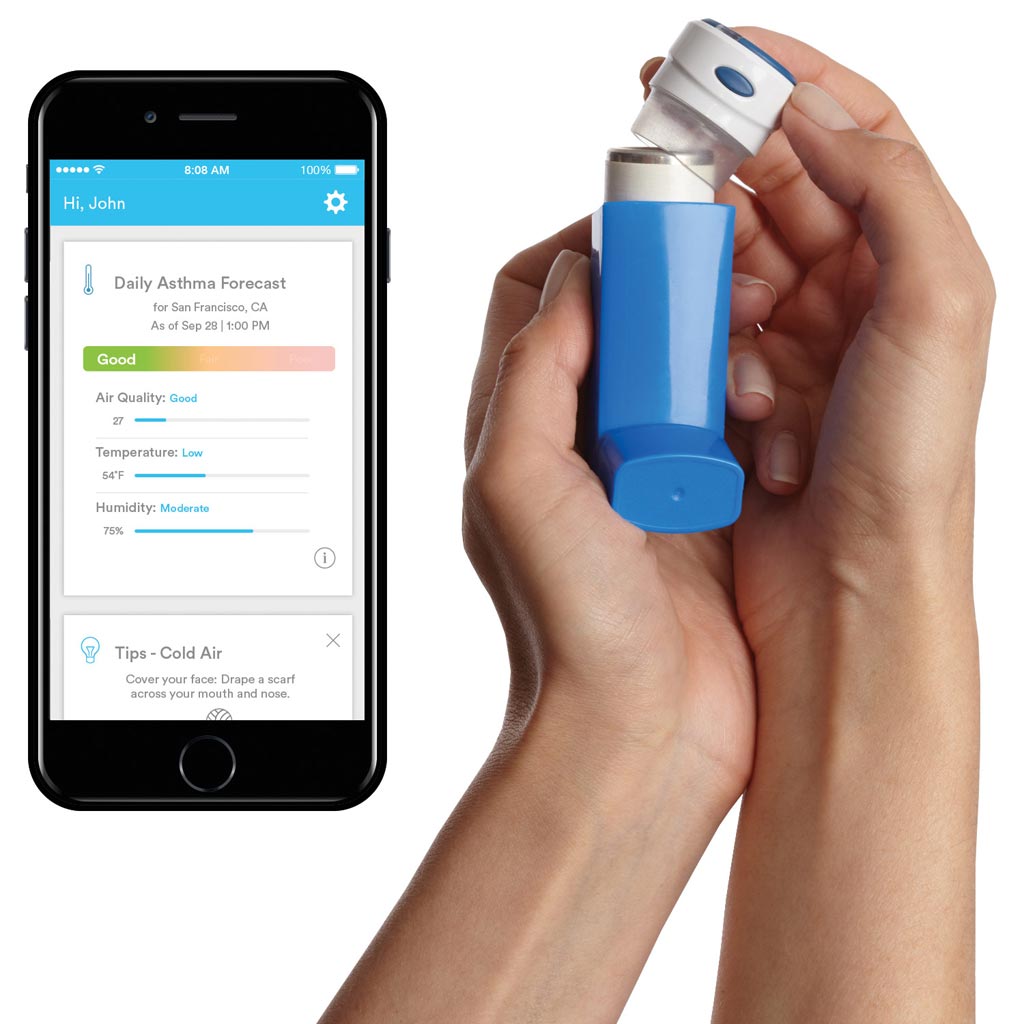 The results revealed that over the year of monitoring, asthma-related emergency department visits dropped from 11.6 to 5.4 visits per 100 patient years. Combined, hospitalizations and emergency department (ED) visits dropped from 13.4 to 5.8 visits per 100 patient years. At the same time, outpatient visits increased by 2.6 visits per patient year, indicating that patients handled emerging issues before they became severe enough to warrant hospitalization. The study was published on December 3, 2018, in World Allergy Organization Journal.
"This digital health intervention was successfully incorporated into routine clinical practice and was associated with lower rates of asthma-related hospitalizations and ED visits," said lead author Rajan Merchant, MD, and colleagues. "We are excited about the results, which further affirm the power digital tools provide in empowering patients to better manage their condition. It is feasible to incorporate the monitoring system into routine asthma care, and that doing so promotes better patient self-management and better decision-making by patients and their doctors."
"While real-time monitoring of medication use likely caused patients to be more vigilant and compliant to their medications, the improved patient-provider communications coupled with real-time, objective medication use data likely played a larger role," said study co-author Rahul Gondalia, MPH, of Propeller Health. "In other studies, we observed that use of the digital health intervention without (healthcare provider) involvement was associated with improved clinical outcomes, but the improvements are larger when there is healthcare provider involvement."
The Propeller Health EMM sensor attaches directly to the metered dose inhaler and objectively captures the date, time, and frequency of medication use. The sensor transmits the data wirelessly via Bluetooth to a paired smartphone, where a mobile app displays the information. For those without a smartphone, a wireless hub transmits the data, which are accessible through a web-based dashboard.
Related Links:
Dignity Health
Propeller Health

Latest Critical Care News
Other channels