Ultrathin Stent Helps Treat Coronary Artery Disease
By HospiMedica International staff writers
Posted on 05 Mar 2019
An ultrathin drug-eluting stent (DES) offers a new hybrid strategy in the treatment of coronary artery disease (CAD) by offering both active and passive components.
The BIOTRONIK (Berlin, Germany) Orsiro DES is based on a high performance PRO-Kinetic Energy double-helix stent platform, which makes use of a unique cobalt-chromium alloy that allows for thinner (60 µm diameter) stent struts, while still maintaining optimal radial strength and radiopacity. The thin struts also provide exceptional flexibility and deliverability without compromising radial strength, and a low crossing profile during percutaneous coronary intervention (PCI) procedures.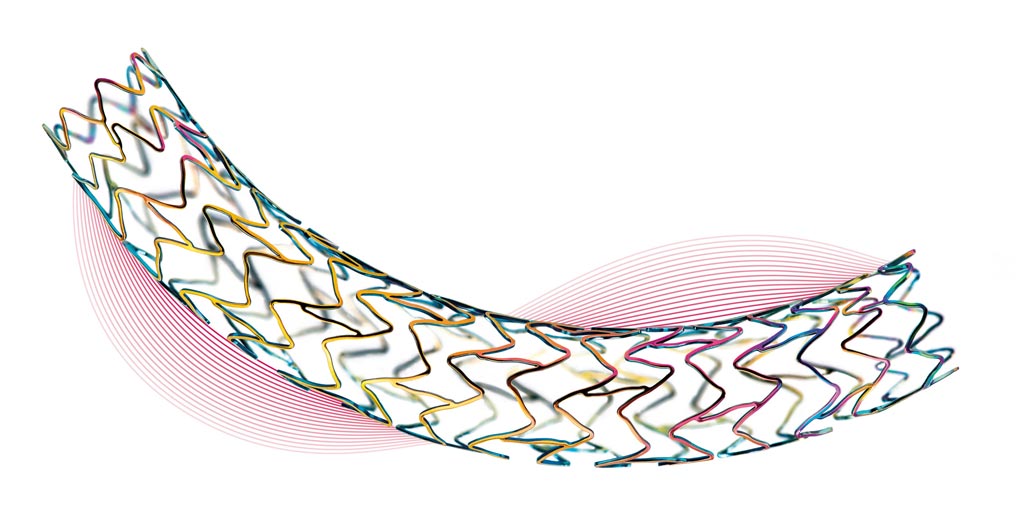 Orsiro also features a hybrid coating of passive and active components: the PROBIO passive coating seals the metal surface of the stent, preventing interaction with the surrounding blood and tissue and reducing nickel ion release, while the BIOlute active coating contains a highly biocompatible polymer that delivers a sirolimus drug over 12–14 weeks and degrades gently over one to two years, thereby avoiding increased inflammation. Orsiro is available in 52 sizes, ranging from 2.25-4.0 mm in diameter and lengths up to 40 mm.
"We designed Orsiro for use even in challenging cases, with features that make it unlike any other DES in the world. Hospital administrators now have available a DES that shows improved clinical event rates," said Ryan Walters, President of BIOTRONIK. "Interventionalists can rely on Orsiro's deliverability to treat complex lesions and challenging subgroups to achieve unprecedented patient outcomes. Patients, physicians and health systems deserve the best."
"Orsiro has set a new standard for safety and efficacy clinical endpoints, including statistically lower target lesion revascularization and target vessel MI rates," said David Kandzari, MD, of the Piedmont Heart Institute (Atlanta, GA, USA), lead investigator in the BIOFLOW-V study that lead to FDA approval. "BIOFLOW-V data are the best clinical outcomes witnessed with modern DES. Results from this trial establish a new standard for safety and efficacy among contemporary drug-eluting stents."
DESs are stents placed into narrowed, diseased coronary arteries that slowly release a drug to block cell proliferation. This prevents fibrosis that, together with blood clots, could otherwise block the stented artery, a process called restenosis. DESs have been shown to be statistically superior to bare-metal stents (BMS) for the treatment of native coronary artery narrowing, having lower rates of major adverse cardiac events (MACE).
Latest Critical Care News
Other channels