New Bleeding Control Kit Empowers First Responders
By HospiMedica International staff writers
Posted on 13 Mar 2019
A novel bleeding control kits assists both novice and experienced bystanders to stop stopping massive bleeding caused by everyday traumatic emergencies and natural and man-made disasters.
The SAM Medical (Wilsonville, OR, USA) Medical Bleeding Control Kit is designed to conveniently bring together essential supplies in order to enable everyone and anyone to become an effective first responder. The kit includes the SAM XT Extremity Tourniquet, a "click, twist, and secure" tourniquet designed to stop life threatening bleeding injuries during the critical first few minutes before emergency medical personnel arrive. Additional components are a pair of medical gloves, medical shears, compressed gauze, an emergency bandage, and an instruction card.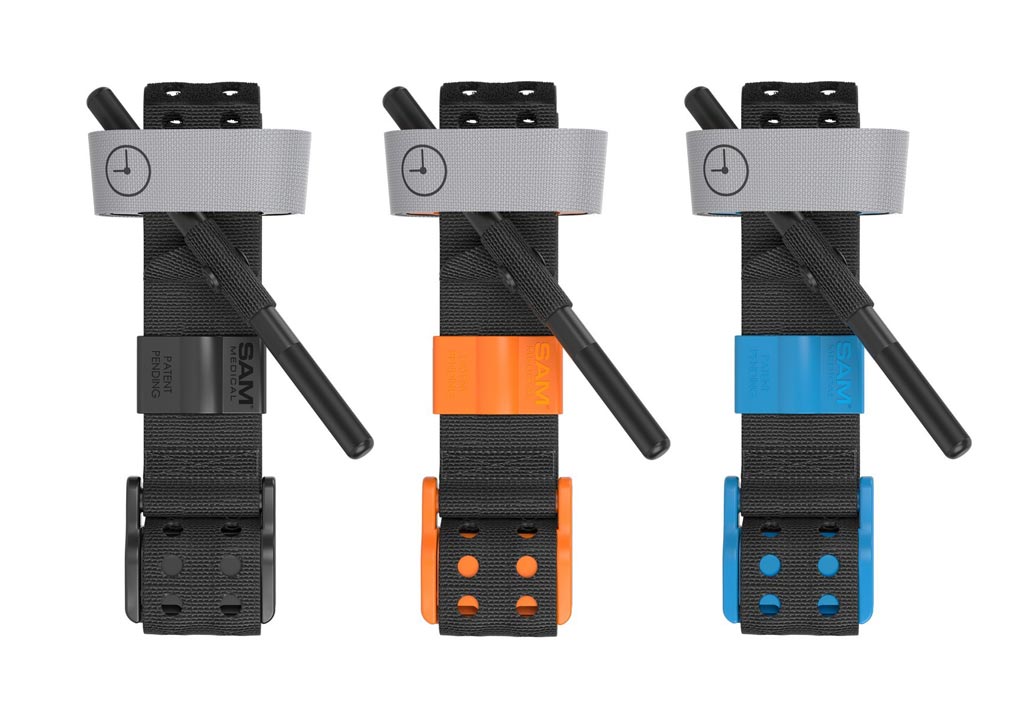 Engineered for rapid application, the SAM XT's design normalizes the number of windlass turns needed compared to traditional tourniquets, enabling an easier, faster, intuitive use. The proprietary TRUFORCE buckles is designed to auto-lock and engage the strap at a predetermined amount of circumferential force, eliminating nearly all tourniquet slack, the main cause of failed tourniquet application. Simply click the buckle, twist the metal windlass to engage the buckle, and secure the windlass for a life-preserving tourniquet application.
"At SAM Medical, we are committed to advancing bleeding control by offering effective resources and tools that enable anyone with minimal first aid training to save a life," said Kyle Sims, director of new product development for SAM Medical. "It's time that everyone has the ability to stop or slow massive bleeding injuries."
"I've served in the Marines, EMS and now the private sector, but what I've learned is that the opportunity to be of service in a life-threatening situation can present itself to anyone at any time. You can't be just a bystander, you have to be ready to take action," said Ian Six, an EMT at Marion County Rescue Squad (Fairmont, WV, USA). "This is why I believe in products like the SAM XT. It's one of the fastest, if not the fastest, self-aid tourniquets out there. It's so easy to use that it even helps take away anxiety from a situation that would otherwise be extremely overwhelming."
The Medical Bleeding Control Kit is available through the new SAM Medical e-commerce online store, which also makes available to the public other products, such as the SAM Splint, the SAM Chest Seal, the SAM Junctional Tourniquet, the SAM Pelvic Sling, ChitoSAM, and the SAM Soft Shell Splint.
Related Links:
SAM Medical

Latest Critical Care News
Other channels